Nakivubo Stadium, a project spearheaded by businessman Hamis Kiggundu, is steadily advancing in its redevelopment journey. With a designed seating capacity of approximately 30,000 spectators, the stadium is poised for a grand reopening later this year.
Hamis Kiggundu recently took to social media to share the latest milestones achieved at the stadium, including the successful installation of artificial turf and goalposts.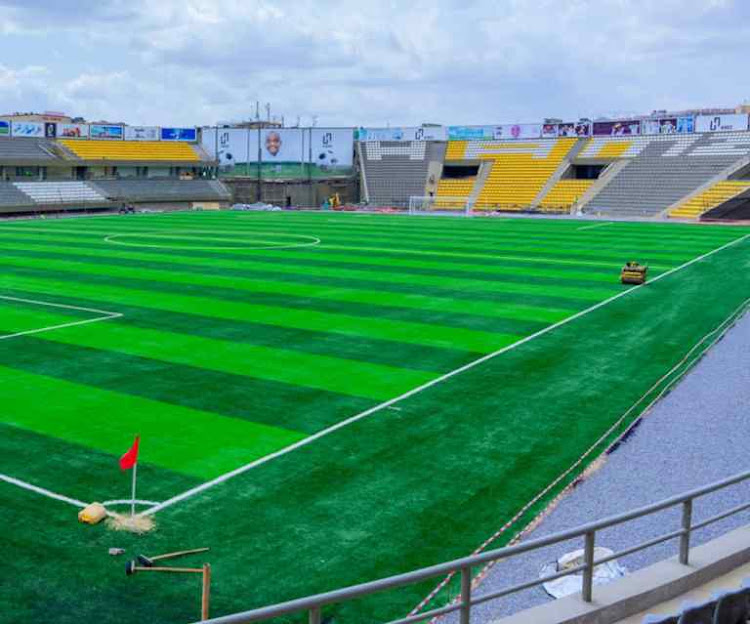 His post resonated with pride as he exclaimed, "Stadium Turf and Goalposts installation done…….For God and my country," alongside nice photos.
Nakivubo Stadium can also become the first venue in East Africa to implement FIFA-licensed goal-line technology as Ivan Ssewankambo, the stadium's structural engineer, confirmed that a FIFA-licensed Swiss company specializing in goal-line technology had recently assessed the stadium.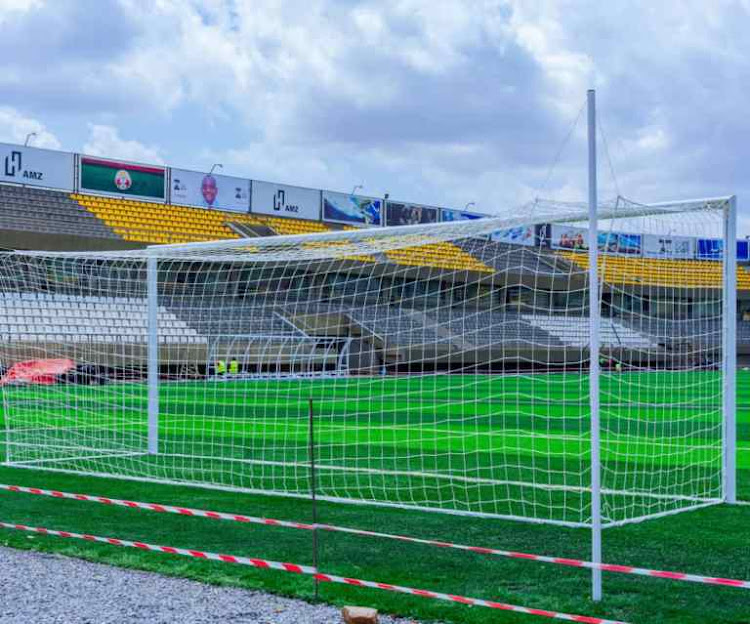 Ssewankambo stated, "We are awaiting preliminary designs to prepare for cable installation for the goal-line technology. This will allow them to inspect the work once we start. They have also provided standard dimensions for the VAR (Video Assistant Referee) room, which we are preparing."
Background
Nakivubo War Memorial Stadiumcommonly referred to as Nakivubo Stadium, has a storied history dating back to its initial construction in 1926. Its modernization in 1954, undertaken by the British colonial government, was dedicated to commemorating Ugandans who lost their lives during the Second World War.
Over the years, Nakivubo Stadium served as the cherished home ground for Uganda Cranes and Sports Club Villa. Its redevelopment plan received government approval, initially sanctioned by President Museveni in 2015 and commencing in 2021.
The stadium's transformation journey has seen the installation of playing turf, seating, and goalposts, with the foundation laid for floodlights. While the official reopening is projected for January 2024, whispers suggest that the venue may welcome sports events as early as November 2023.