Nakivubo Stadium, which is undergoing renovations, is gearing up for significant enhancements with the introduction of floodlights and goal-line technology.
According to a report by Pulse Sport Uganda, Ivan Ssewankambo, the stadium's structural engineer, confirmed that a FIFA-licensed Swiss company specializing in goal-line technology had recently assessed the stadium.
Ssewankambo stated, "We are awaiting preliminary designs to prepare for cable installation for the goal-line technology. This will allow them to inspect the work once we start. They have also provided standard dimensions for the VAR (Video Assistant Referee) room, which we are preparing."
In many African countries, the adoption of goal-line technology has been limited due to its high cost and the need for suitable infrastructure.
In the English Premier League, it has cost each team around £250,000 to install the systems.
Nevertheless, the Confederation of African Football (CAF) introduced this technology in its competitions in 2019, starting with the Africa Cup of Nations in Egypt, and it is now utilized in all international and club competitions across Africa.
None of the East African countries has implemented this technology yet, and if Nakivubo adopts it, Uganda would be the first in the region to do so.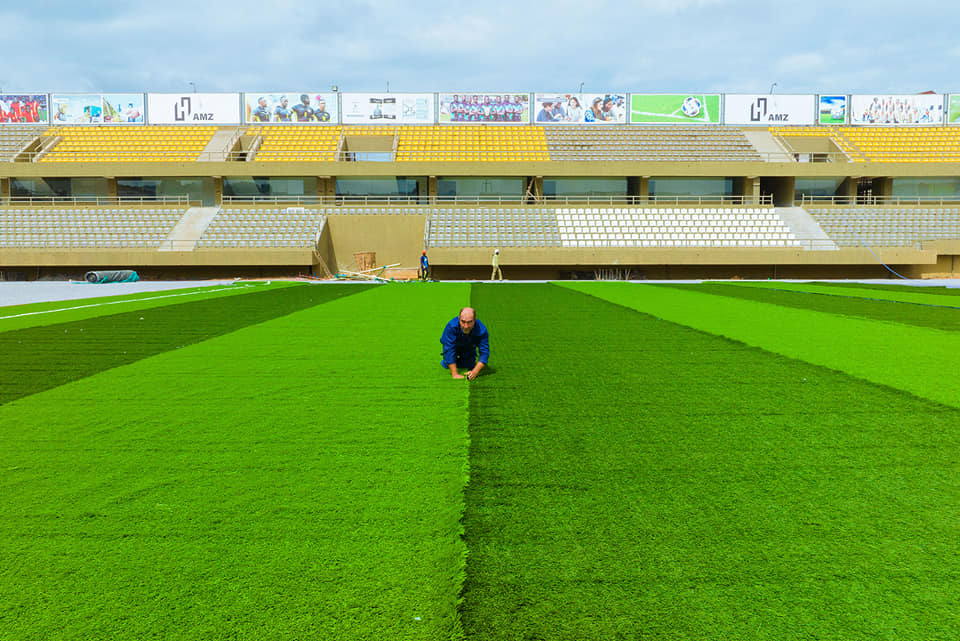 In terms of Nakivubo's redevelopment progress, which was initially approved by President Museveni in 2015 but only commenced in 2021, notable advancements have been made. The playing turf and seats have already been installed, and the engineers have erected goalposts and laid the foundations for the floodlights.
The stadium is projected to open in January 2024, although reports suggest that it may be ready for use as early as November 2023.