Mariam Nisha Millers, the baby mama to singer Barbi Jay has expressed shock and disappointment after her man was caught pants down with another woman in a car.  Recently, the 'Sumbusa' singer was smoked out enjoying 'road-side sumbi' in a car.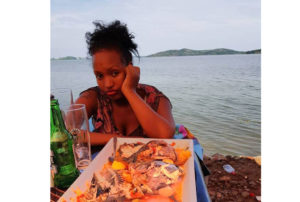 According to Nisha, the singer had informed her that he was going to perform at a show but to her shock, she later saw him in the news pants down with a woman.
" He had told me about a show he was supposed to perform at and he left. I was shocked when learnt of the news on TV. I was shocked because I didn't expect him to be in that place where they caught", she stated.
Nisha went to add that the singer hasn't returned home.
" I am waiting for him to explain to me what all happened. He hasn't returned home ever since and I don't know where exactly he is, "she added.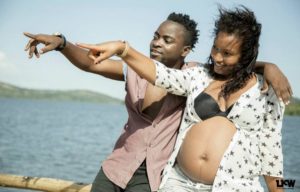 I am a Tanzanian and I will teach that girl a lesson she will never forget
When asked if she knew the 'Chocolate girl',  Nisha confirmed that she recognised her.  She threatened to  'teach her a lesson'.
" I know that slut. When he comes back home and confirms to me she is the one, I am going to teach her a lesson. I am from Tanzania and we don't joke. I have taken in enough of Barbi Jay", she stated.
Comments
comments