Ahead of her concert slated for Friday February 9 at Front Page Namasuba, singer Spice Diana through the Uganda Musicians Association has promised to give part of her concert proceeds to Jane Kasubo, mother of late singer Mowzey Radio.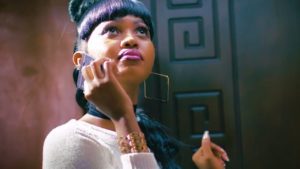 The funds are expected to facilitate the completion of the house Radio was constructing for her mother.
"As I promised, we shall this weekend fundraise more money during my concerts to help Radio's mother finish her house. Any individual willing to join this cause with give in anything to support our mother Jane Kasubo," Spice Diana stated in her press conference at Vision Group offices.
"I will give all the collected money to Mesach Ssemakula since he is part of the leaders of our association," she added.
Spice's concert had been scheduled  last weekend but was postponed due to Radio's death.
Comments
comments