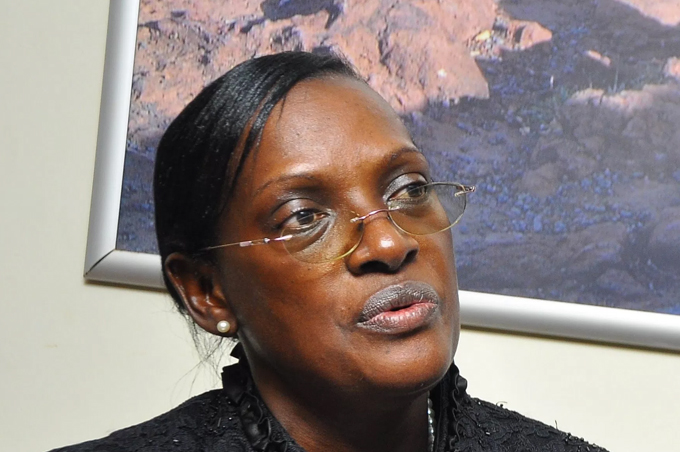 Seven directors and over 30 middle-level officers have been shuffled in a major shake-up at Bank of Uganda with long-serving Director of Bank Supervision Justine Bagyenda, who was reportedly set to retire in June being told to take 'early retirement'.
A staff memo signed by Bank of Uganda Governor Tumusiime Mutebile confirms the developments.
"The outgoing executive director supervision [is] to process her handover pending retirement," Mutebile said.
Matooke Republic understands that Ms. Bagyenda, who is reportedly on leave, will be replaced by Uganda Communications Commission's Dr. Tumubweine Twinemanzi. Twinemanzi has been UCC's Director Content and Industry Affairs (Economic Affairs).
Bagyenda's name came to fore following the closure of Crane Bank in 2016 with fingers pointing at her department's failure to carry out its supervisory role satisfactorily.
BoU has also come under public scrutiny, with Parliament's Committee on Commissions, Statutory Authorities and State Enterprises (COSASE) opening an inquiry into the circumstances under which private lawyers MMAKS Advocates and MS Mpanga Advocates representing BoU in the Crane Bank were earning Shs6bn of the taxpayers' money. The two lawyers have since been stopped from representing BoU against Sudhir over conflict of interest after he successfully argued in court that they are his lawyers and potential witnesses in the case.
Comments
comments