Singer Jose Chameleon has terminated works with Robert Jackson Nkuke after the latter allegedly failed to pay him his due balance after a show in Masindi last Wednesday.




Nkuke is said to have convinced Chameleone to perform at a farmer's function in Masindi last Wednesday after he had given him undisclosed commission fee amount and pledged to pay him the balance after the performance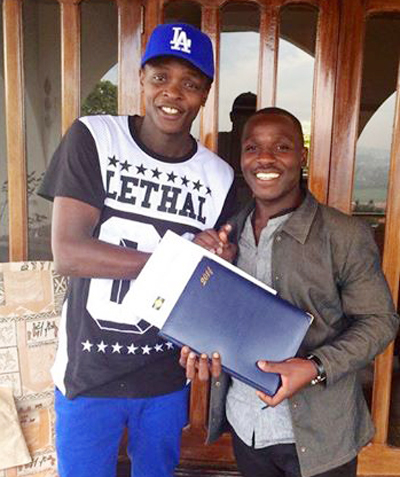 Chameleon travelled to Masindi to get his hustle on as expected, then chaos broke out after a source claims the manager had decided to pocket a bigger share of the money.
The "Sweet banana" singer realised his manager had left him with the farmer's peelings and had was preparing to dig his teeth into the fleshy sweet fruits. Chameleone could not take it!
According to Bukedde, he beat his manager who forcefully coughed out the sweet banana. However, he denied any physical engagements though an eye witness confirmed the incident.
"The problem came after he had refused to pay me my full balance after my performance. I was then forced to engage police into the matter something that triggered him to pull out Shs2.5m that he had pocketed and according to what we had agreed. This was my last concert with him as my manager,'' Chameleone was qouted by Bukedde.
While speaking to the media, Nkuke maintained his stance that he is still in good terms and still working with the singer.