The Commissioner of Land Registration has cancelled Dfcu's lease interests on 48 properties that previously housed Crane Bank branches, restoring their rightful ownership to tycoon Sudhir Ruparelia's Meera Investments Ltd.
Following the acquisition of Crane Bank by Dfcu in January 2017, Bank of Uganda also facilitated the transfer of the leases of the 48 properties in question, purporting that they belonged to Crane Bank, yet they belonged to Meera Investments.
Sudhir went to court to seek justice and on October 24,
High Court ruled on the matter, ordering the Commissioner of Land Registration to return the properties to their rightful owner.
Following the ruling, the Commissioner Land Registration in a letter signed by Baker Mugaino has written to the Dfcu Managing Director, informing him that his office has cancelled all entries on the register that indicated Dfcu Bank as the proprietor of the 48 leasehold properties.
"You will recall that judgment in the above captioned suit was entered in the favour of the Plaintiff, Meera Investments Limited against Dfcu Bank Limited and the Office of the Commissioner Land Registration," the letter dated November 8 reads in part.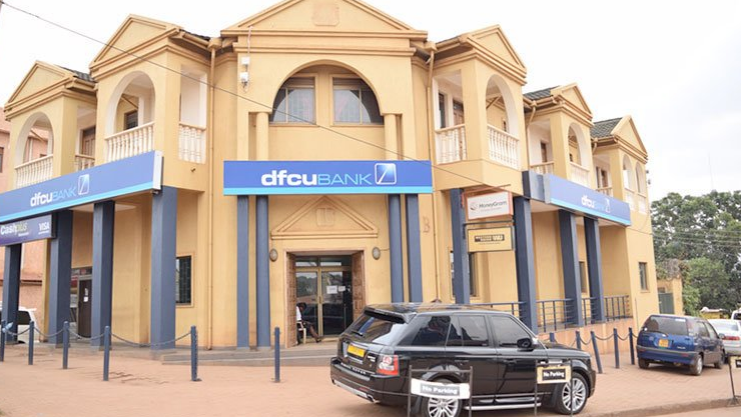 "In view of the self-executing nature of the orders of the Court and in order to avert possible contempt proceedings, this office proceeded and implemented the decree of the court to the extent of the orders made for its implementation, by rectifying the register and cancelling the leases as encumbrances on the Mailo and Freehold certificates of title registered in the names of Meera Investments Limited and further by cancelling all the entries on the register and white pages of Dfcu Bank Limited as proprietor of the 48 leasehold properties."
The registrar also ordered Dfcu to return the duplicate certificates of title as they are legally inconsequential.
"The purpose hereof is therefore to request that, since the leasehold titles have been cancelled thereby rendering the 48 duplicate certificates of title in your possession legally inconsequential, the same should be returned to this office to avoid any possible misuse thereof. Kindly do so within Seven days from the date of receipt of this letter," the Lands Registrar writes.
On top of returning the titles, Dfcu is supposed to pay Meera Investments Shs2.4bn for having illegally occupied the properties. This is another of the numerous legal battles Sudhir has won against Bank Uganda and Dfcu following the take over of his bank in 2016. BoU took over the bank claiming that it was undercapitalised as the proprietor had siphoned money out of the bank and they subsequently sold it to Dfcu. Court however exonerated Sudhir of any wrong doing and instead faulted BoU officials for fraudulently transferring the bank to Dfcu. It should be noted that most of the officials involved in the transfer including former Director Commercial Bank Supervision Justine Bagyenda and former Deputy Governor Louis Kasekende are no longer with the Central Bank.