Bobi Wine real name Robert Kyagulanyi's weekend speech at a burial in Bududa District has attracted mixed reactions on social media.
Speaking at the burial of Henry Masolo Enrico, the father of MP John Baptist Nambeshe who is also the opposition's Chief Whip, Bobi Wine accused the newly elected deputy speaker Thomas Tayebwa of torture when he was caught on camera, beating up an employee of Umeme in 2020.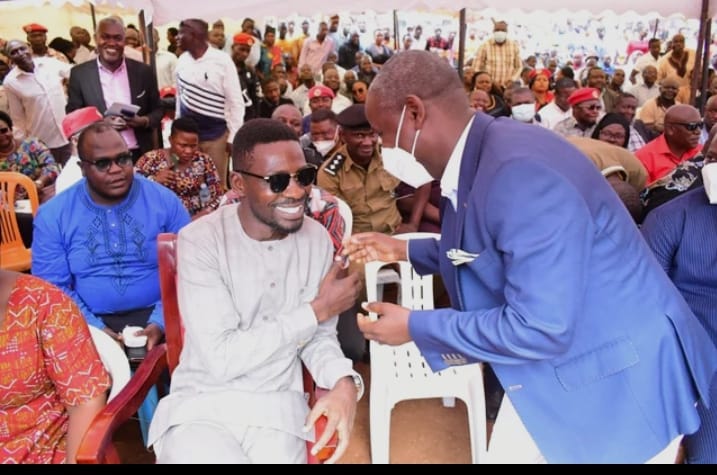 Kyagulanyi said whereas Tayebwa apologized to the employee of Umeme and compensated him, he should apologize to the nation.
The addressed forced Tayebwa to walk out of the burial.
Kyagulanyi went ahead with his speech, criticizing the government for not equipping health centres to offer quality healthcare in the country.
"It's so unfortunate that Nambeshe had to fly his father to Nairobi for treatment, yet we still have a Bududa hospital here. Nambeshe couldn't have taken his father to Kenya if our health care system were in good condition, "he said.
With his address still making the rounds on social media, Bobi Wine has posted on his pages saying, "If you're not ready to hear the truth, keep your microphone away from me."