In these tough COVID-19 times, numerous people have come out to donate what they can to the National COVID-19 Taskforce to aid in the fight against the pandemic. Foodstuffs, medical supplies, Personal Protective Equipment, and masks among others have been donated to the task force that is headED by Hon Mary Karooro Okurut.
Today, the Minister for Works and Transport Gen Katumba Wamala has donated 100 suckers of bananas and face masks to the taskforce at Parliament.
Gen Katumba said that the seedlings should be distributed to farmers to plant during this rainy season, as the country will need more food to feed the population after the COVID-19 pandemic. The donation was received by Karooro Okurut.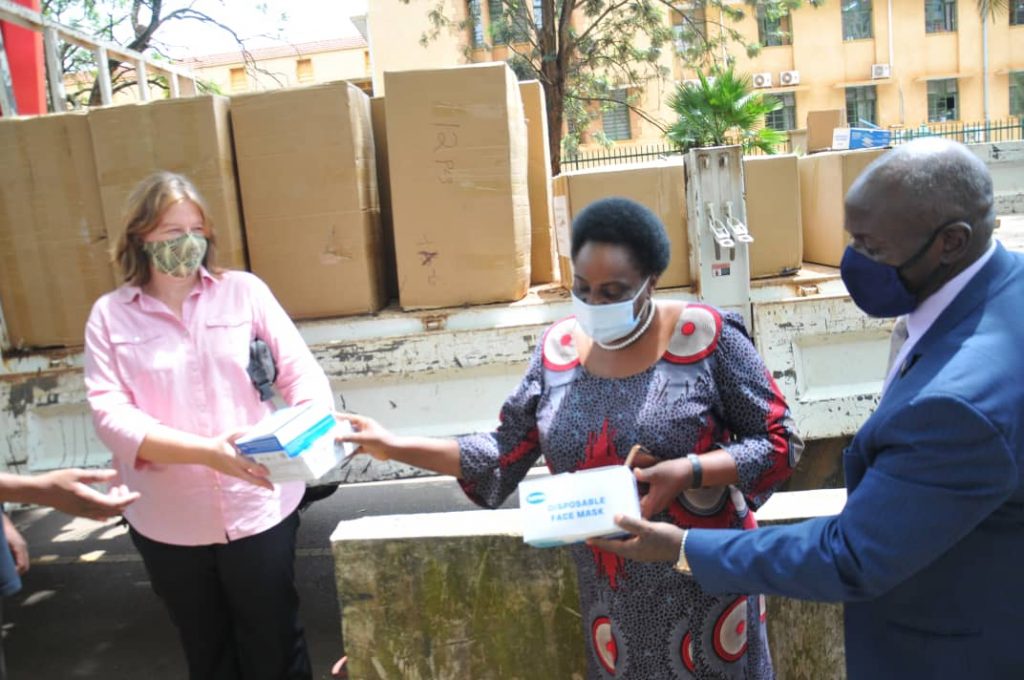 Another person that made a food donation in terms of maize flour is rapper Daniel Kigozi alias Navio, who delivered his donation yesterday.
All these donations are welcome as millions of people are still home under lockdown and need to eat since most of them are no longer working.