2019 has been a year of 'parte after parte' but the country's social scene couldn't have been interesting if we didn't have scandals. Just like parte after parte, we had a line-up of scandal after scandal where people like MC Kats, Sheilah Gashumba and Grenade represented and lightened up our dull moments with drama.
From 'King' Cindy and 'Queen' Sheebah dummy fight to the Ugandan version of money heist at Bank Of Uganda and the saucy Martha Kay's nudes that broke the internet, the social media streets were kept busy.
Matooke Republic has compiled a list of the top 10 scandals in no particular order, which ruled our social media streets, the city streets and corridors of power this year.
BoU Shs90 billion Saga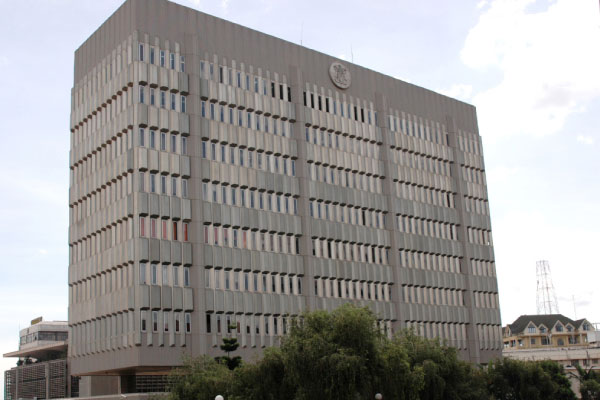 Apart from the Police and the Judiciary, if we held a popularity contest of which government department is the most corrupt, Bank of Uganda (BoU) would win it hands down. The guys at the country's Central Bank operate like they are not answerable to anyone.
The Governor appoints who he wants even if they don't meet the qualifications, officials steal sacks of money from upcountry currency centers; it has indeed been a busy year at BoU.
What's crazy is that all that don't compare to when officials from the Central Bank got a bit bored, decided to print their own money, put it on a chartered plane and flew it into the country.
We are not even talking about Shs1 million or something, we are talking about a whooping Shs90 billion not meant for the goodness of the country but only for the goodness of a few individuals at the bank. Talk about Bank of Uganda having a Ugandan version of Money heist.
And then we went back and forth with the usually ineffective business of summoning corrupt officials to the Committee of Statutory Authorities and State Enterprises (COSASE).
A few were apprehended but the general public believes that the real perpetrators are still roaming around the country as free as a bird.
Sheebah and Cindy
The Sheebah – Cindy dummy fight is one that we cannot forget. Every one claimed to be better that the other and what ensued was fans taking sides and throwing jabs at each other while the two divas were trading horrible diss tracks that we can authoritatively say Cindy won hands down.
The highly anticipated music battle between the two never happened and fans said that Sheebah chickened out for her inability to match Cindy's live performance. The feud featured a cameo from Vinka but she was told to leave the matters of the generals to the generals right quick.
MC Kats and Sheila Gashumba
For a girl that has grown up on television and become a role model to many young girls, Sheilah Gashumba's many scandals this year were heartbreaking. Aside from assuring us how boyfriend God's Plan has a lot of money and embarrassing the King of the mic MC Kats over Shs 200,000, daddy's girl has surely disappointed papa this year.
From the MC Kats' scandal to the allegations of a threesome with Grenade and Amanda and rumours of the little socialite being her boyfriend's punching bag, feuding with La Paroni's bar and facing social media trolls when she said she didn't know who American star Mya is, Sheilah has been all over and wherever.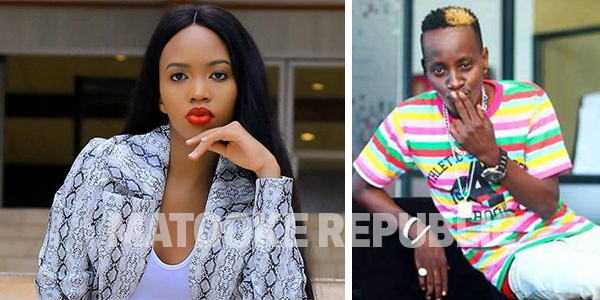 How can we talk about scandals and forget MC Kats? The master of ceremonies has doubled as the master of drama this year as well.
From falling out with his babymama Fille and making up months later, being fired from FAME Lounge over allegations of taking booze on credit to subsequently getting hired by Pearl of Africa Hotel who cancelled his contract barely two months later, Kats has been a definition of scandals.
His recent burst outs to music producer Sidesoft while on a trip to London was the height of it.
Martha Kay's nudes
Before we saw what she really looks like, all we saw about Martha Kay was the beautiful eyes and curves so accurate you would think they were drawn by a compass, the innocent girl that would make us laugh with her very funny skits that were shared all over social media.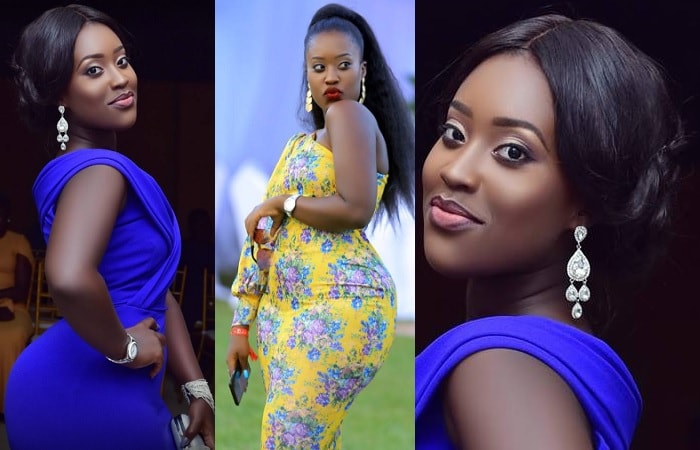 Skits aside, fast forward to May this year, nude photos of the once innocent girl made rounds on almost every social media platform and they almost broke the Ugandan internet.
Martha Kay said that the photos were released by a group of people who stole her phone and asked for a ransom that she did not pay.
At the time of this nude scandal, Martha Kay's star was shining bright and she seemed to be destined for bigger things. She went on a social media break to heal from the shock of the entire country knowing all her features but she is currently back on the social scene because hey, life has to go on. 
Pastor Aloysius Bugingo and estranged wife Teddy Naluswa
Pastor Aloysius Bugingo has stayed longer in news this year than most of us have stayed in a relationship. And the issue is about his relationship with estranged wife Teddy Bugingo. All started when Bugingo dropped Teddy and picked up one of his employees at Salt Media, a younger gorgeous Susan Makula.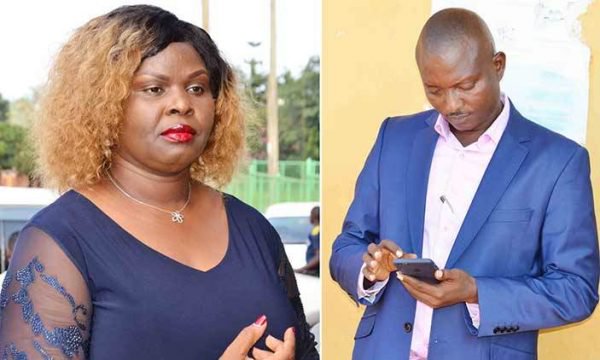 The choice didn't go well with Teddy, as it is for all breakups, and what followed was a court battle that is not yet solved until today.
During the wrangles between the two, Bugingo used the podium at his Canaan Ministries and revealed how he had not had sex with Teddy more than 100 times during their 29-year marriage, because she bled for over 10 years.
That statement, said live on camera in front of thousands of his followers sparked uproar on social media and women activists even tendered to refund all the money he had spent on Teddy's health condition.
Under pressure, Bugingo apologised to Teddy for his utterances, claiming that he was caught up in the moment of emotions, but still kept the flame in his relationship with Makula burning.
Dr Hamza Ssebunya, Rema Namakula, Sheikh Nuhu Muzaata and Eddy Kenzo
The rumours of musicians Rema and Eddy Kenzo being on the rocks were confirmed towards the end of August this year when photos of Rema's Kukyala surfaced on social media.
Kenzo seemed to keep his cool and assured his fans that he had everything under control as he had known everything that was going on with the mother his daughter behind the curtains, literally, and wished her the very best in her new relationship.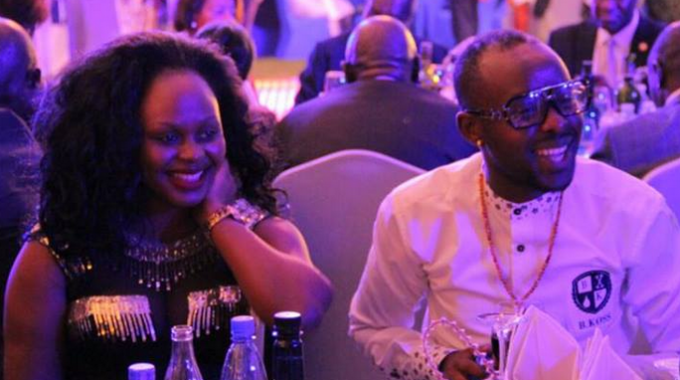 In comes Sheikh Nuhu Muzaata, who uttered statements that Kenzo and his entire fan base found derogatory and offensive.
In what is believed as one of the most viewed live videos on Ugandan Facebook, Kenzo burst out in tears and demanded an apology from the outspoken sheikh.
"Uganda gavumenti, weyayu?" Kenzo wondered as he went on to elaborate what he had done for the country and so demanded some kind of privilege, all this in n ocean of tears.
Nevertheless, Muzaata's apology never came; Rema went head to introduce Hamzah in a flashy and splashy introduction ceremony, as Kenzo concentrated on making music.
Grenade and Nalongo Maggie
2019 has been a breakthrough year for budding musician Grenade Official. Unfortunately, he has also broken through our list of top 10 scandals of the year.
Undoubtedly talented, Grenade's music has topped charts in the region and although he hasn't won any awards, he has won the award for the celebrity with the most relationship wrangles.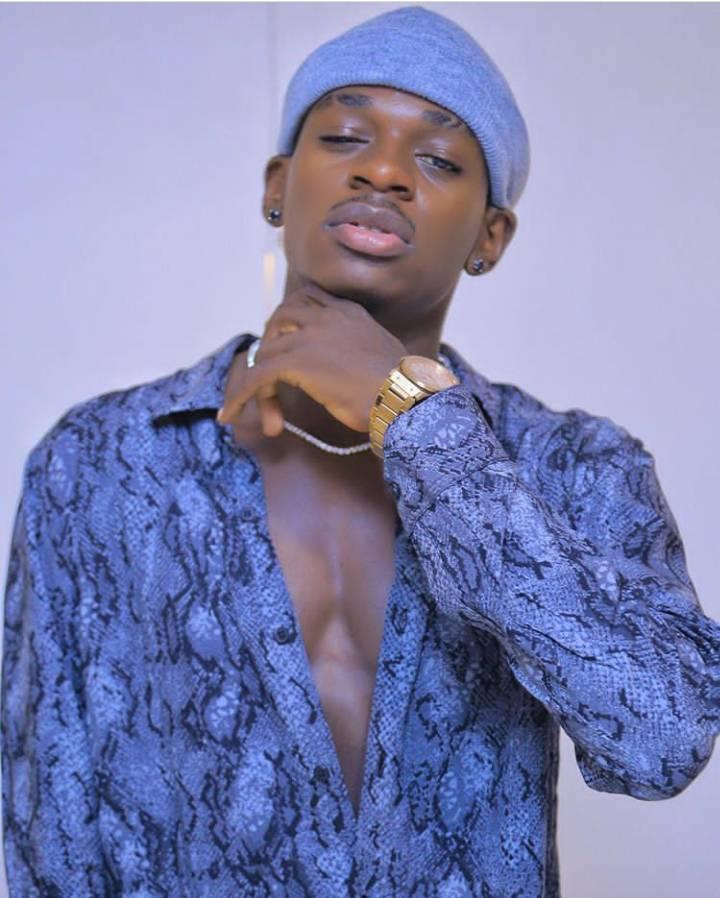 From allegedly tasting SK Mbuga's wife Vivian's rich 'juice' to getting involved in a threesome with Sheilah Gashumba and city slay queen Amanda, Grenade did not rest until he tasted the late AK47's babymama Nalongo Margie's twin towers. Man's been everywhere.
We thought we had had enough of him, until rumours of him stealing grasshoppers he had been tasked to deliver to a one Haddy Matovu in London and took them to his other girlfriend surfaced. Grenade surely exploded this year.
Zari and Anita Fabiola at Miss Uganda Finale
Who knew that reading out a name from a piece of paper would spark off an embarrassing catfight? Yeah, definitely not us, but in Uganda everything is possible.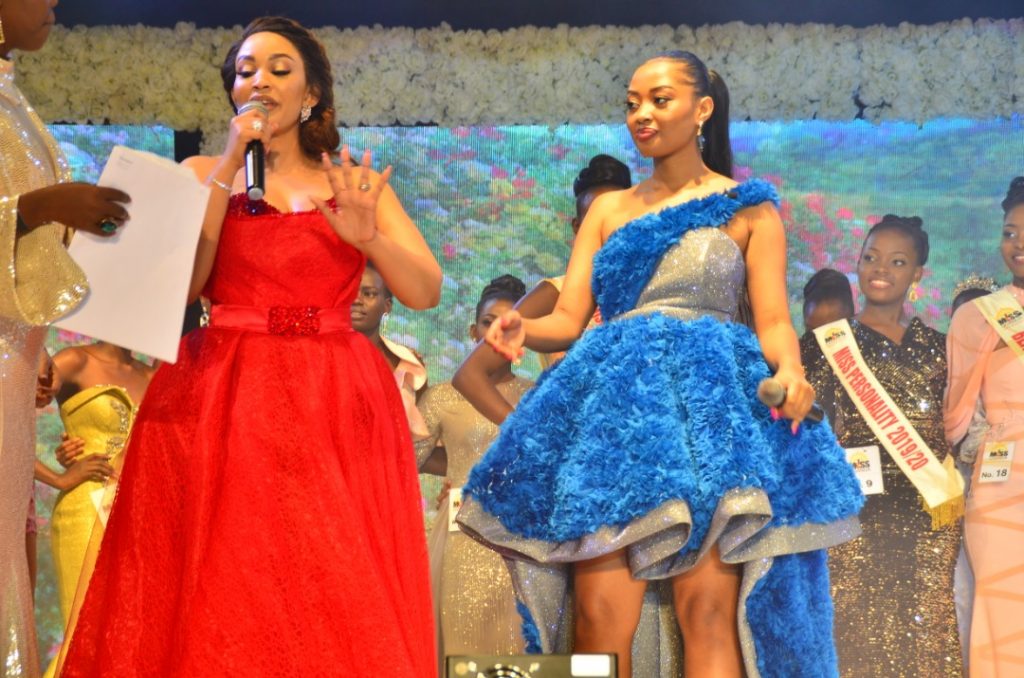 Zari, a hired judge on the Miss Uganda Grand Finale ceremony at Sheraton Hotel felt it not on his level to read out the name of the winner, and passed on the envelop to the night's host Anita Fabiola.
Fabiola was disturbed, and refused to do as the boss lady had commanded, and what followed was an embarrassment for the two beauty queens, on stage, on live television.
Father Lokodo and Pastors
Minister for Ethics and Integrity Father Simon Lokodo is one that wants everything in Uganda to be done with the highest level of ethics, including pastors.
He proposed a bill that has a clause where all religious clerics will be required to obtain formal theological training and to obtain a certificate from a recognised institution.
The policy was received with backlash from religious leaders and pastors even reported him to President Museveni as well as demanding him to be fired.
In his defence, Lokodo said there is a lot of extortion by mostly pastors, and that most of them only preach about what comes to their heads instead of the true scriptures.
Tycoon Mohan Kiwanuka and his disputed son Jordan Ssebuliba
This year, the biblical story of the prodigal son came to the modern age as Jordan Ssebuliba demanded his father tycoon and businessman Mohan Kiwanuka to make him the administrator of his vast business empire.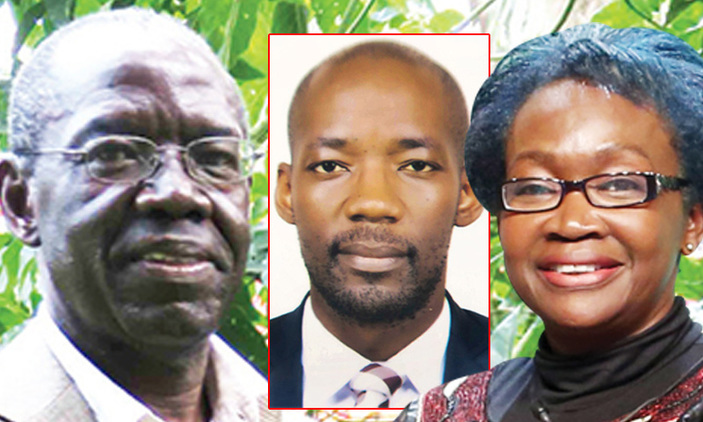 Ssebuliba alleged that Kiwanuka was not mentally fit enough to run his businesses and demanded he be subjected to a mental test, a request that was not granted by court.
What followed was a series of court battles that drew in Ssebuliba's mother because Kiwauka revealed that Ssebuliba is not even his biological son. Kiwanuka has won the court cases twice.
Bonus:
Geosteady, Moses Magogo.