The Uganda She Cranes had a disappointing start to the 2019 Netball World Cup on Friday when they lost to England Roses 64 – 32. The brave women have since grown stronger and put up improved performances against Samoa and Scotland over the weekend.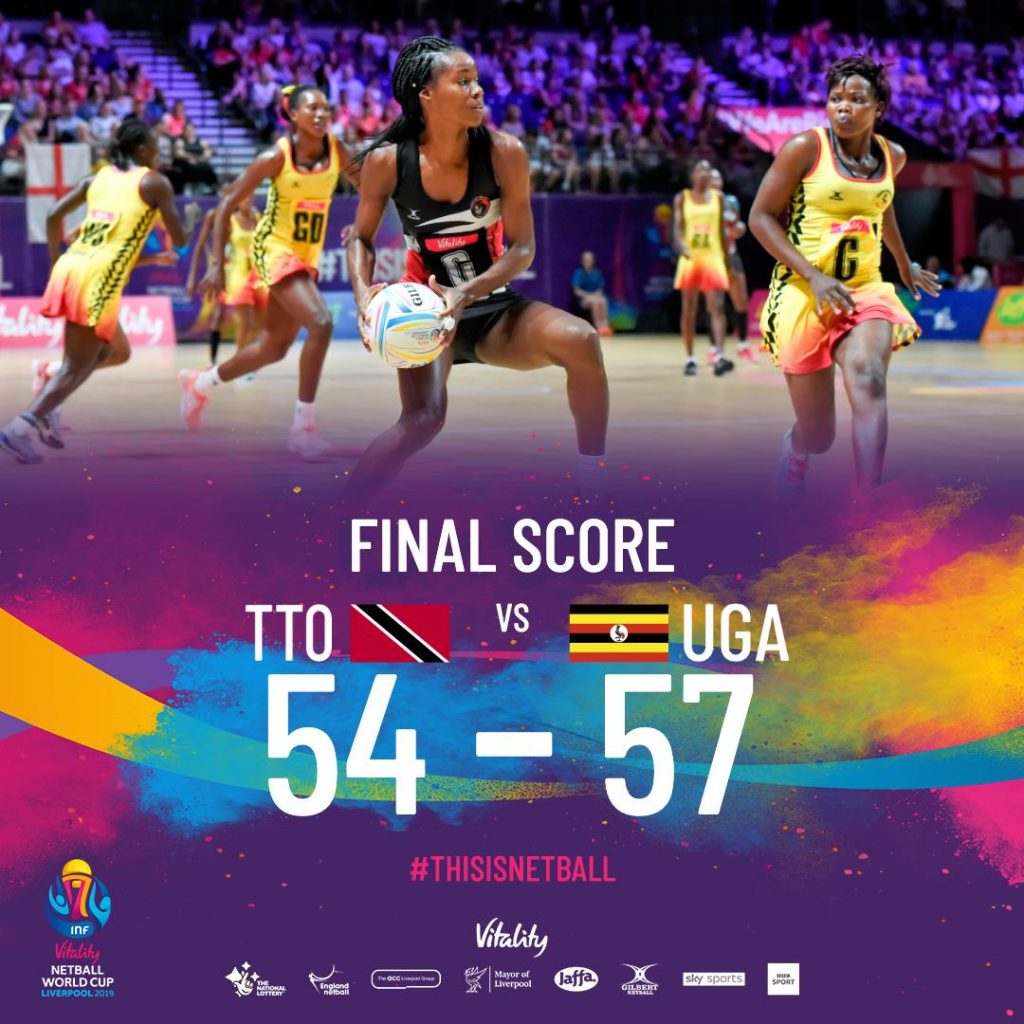 The She Cranes have gone on to extend their winning streak this evening after beating Trinidad & Tobago 57 – 54 in a tightly contested match in the second round of the netball world cup that is currently taking place in Liverpool, England.
The match was tied at half time, but Uganda got a 5-goal lead by the end of the third quarter. Trinidad & Tobago came in strong in the last quarter, but Uganda held their nerve and finally put off their opponents to make it three out of four wins at the World Cup.
"Trinidad & Tobago were strong and put up a good performance, I am just happy with the girls that we managed to get the win in the end." She Cranes captain Peace Proscovia said in a short post match interview.
The She Cranes have a day off tomorrow, and will play South Africa on Wednesday in what promises to be another fierce battle, having last won them way back in 2009. South Africa have easily won their match against Scotland 66 – 38.