Police officers acting as witnesses in the case in which Dr. Besigye and several other FDC leaders are accused of inciting violence, in Mbarara in 2017, yesterday told court that the accused incited violence by flashing the V-sign (FDC's popular hand gesture) at a crowd of their supporters.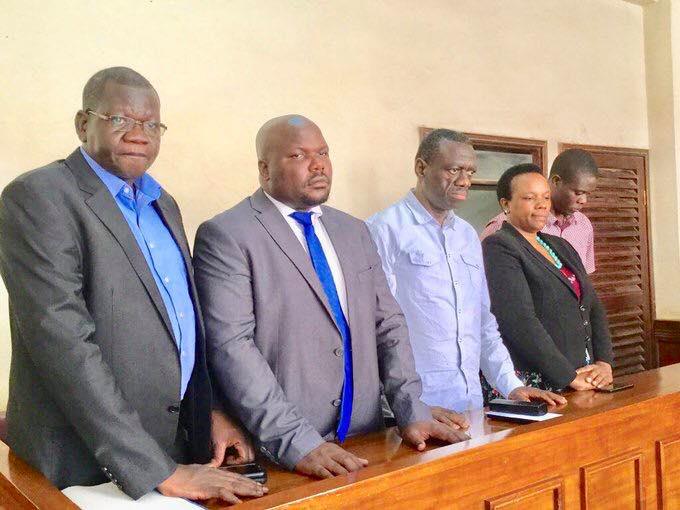 This happened as the police officers lined up as witnesses in the case were being cross-examined by the accused's lawyer, Kampala Lord Mayor Erias Lukwago. It was all before Grade one Magistrate Sanyu Mukasa.
The said police officers are Mbarara Central Police Station officer in charge of operations, ASP Swizin Tibesigwa and Police Constable Richard Kakuru. The accused are Dr Besigye, FDC president Patrick Amuriat Oboi, Secretary for mobilization Ingrid Turinawe Kamateneti, Kawempe south MP Mubarak Munyagwa, and Besigye's driver Kato Fred
During his cross examination, ASP Swizin Tibesigwa said on November 14, 2017, by flashing the party's V-sign as they drove through Mbarara streets the accused incited their supporters to start pelting stones at officers who were on duty and other people, thus bringing business in the area to a standstill.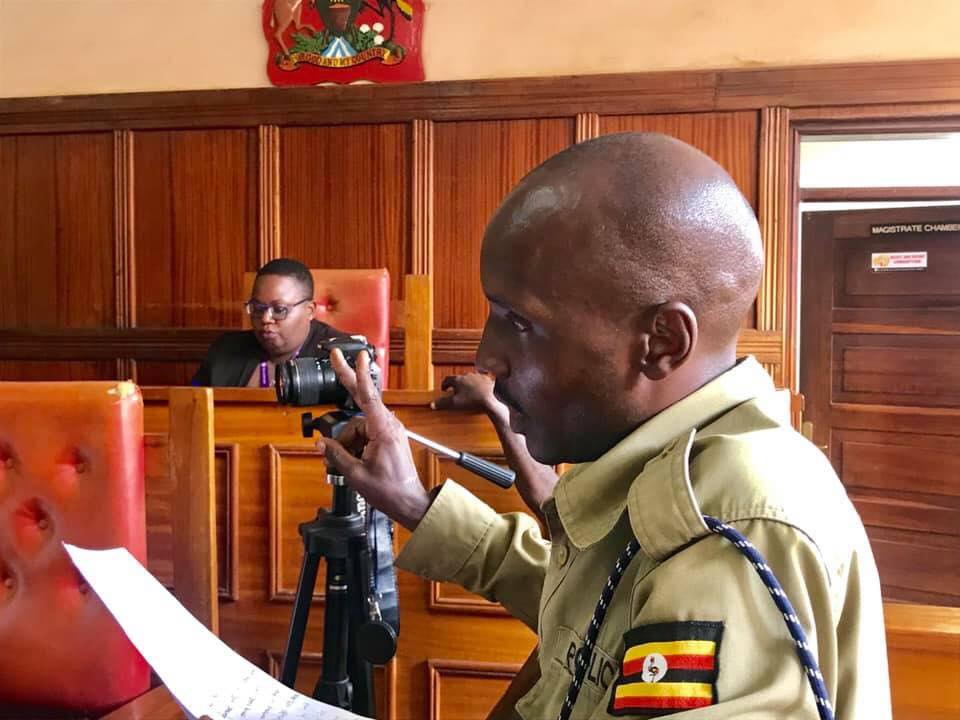 "Whenever Dr Besigye, Amuriat and Munyagwa and Ingrid flashed the V-sign, people would throw stones at us and business at Amahembe gente was paralysed for hours but when they sat back in their cars, people would stop throwing stones," ASP Tibesigwa told the fully packed court on Friday.
Another state witness, police constable Richard Kakuru also said: "What they (accused) were doing was to flash the V-sign which was inciting the people. Whenever they showed the sign, people would start shouting and throwing stones from different sides but I do not know if Besigye beat up any one."
The police officer further said that he jumped into his car to save his life when the crowd started pelting stones, and that they also forced Dr. Besigye and group into a police van to save the FDC leaders' lives.
"Dr Besigye wasn't forced into the police van. They (accused) were put into UP vehicle to save their lives. Their lives were in danger because many people were throwing stones from different sides," PC Kakuru added.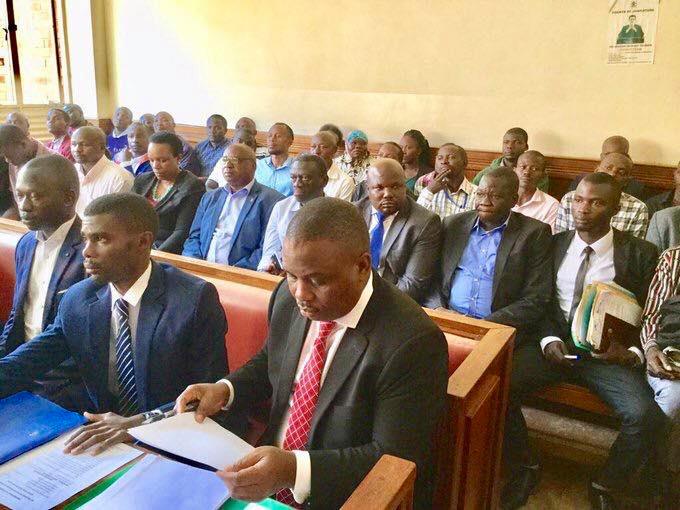 In his address to the media outside court, Dr. Kiiza Besigye laughed at the kind of evidence Police had produced before court, and said it was another sign that the government is using police to create charges aimed at frustrating the Opposition members spiritually and financially.
''We have several similar cases that we face in different parts of the country. They are all very clearly trumped-up charges; none of them has ever stood any test in court. It is a very clear case of political persecution. It has nothing to do with crime. It is just politics persecuting, harassing, inconveniencing and causing our finances to be badly affected by all these movements. That is the intention of all these cases but it is a struggle we have accepted to engage in and we shall never tire,'' Dr Besigye said.