Chris obore has run to Court following threats by the Clerk of Parliament, Jane Kibirige, to sack him from his position of Director of Communications. Obore sued the Parliamentary Commission at the Civil Division of High court in Kampala on Monday, through Kampala Associated Advocates, following a letter dated March 5,2019 from Kibirige.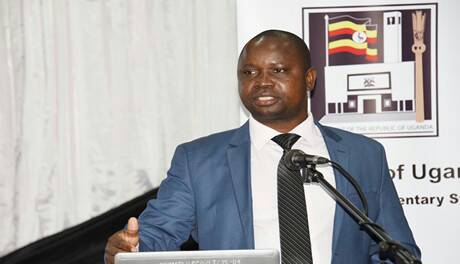 "I seek an interim injunction restraining the commission, it's agents or servants from implementing the decision of the Clerk of Parliament to terminate my employment in the parliamentary service pending determination of the main case, Obore asks the Court.
He says the main suit discloses important issues relating to the legality and propriety of the impugned decision which matter has high chances of success.
"There is an imminent threat of the respondent implementing."
Obore added, "The balance of convenience favors' me who is currently lawfully employed in the said position and stands to lose more if the commission is permitted to implement the directive."
He revealed that on March 18,2019 he received a letter informing him of the report from the Inspectorate of Government.
"Finding on systematic investigation into the process of appointments of the Director Communications& Public Affairs by the Parliamentary Commission.
Obore has also asked court to compel the Commission to pay him costs of the suit.