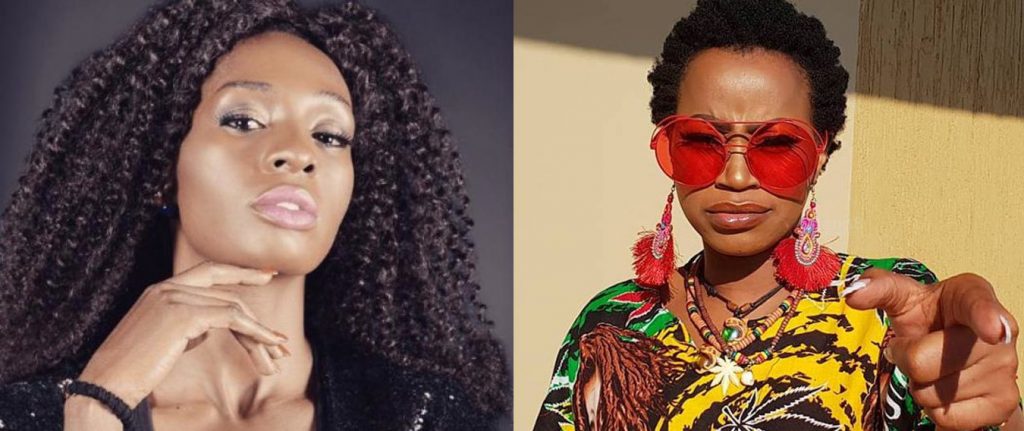 Mummy-yo hitmaker Sheebah Karungi has fired back at one of her most fierce rivals for the crown of Uganda's finest female musician in terms of urbane music, Cindy. This after Cindy recently asked for a music battle with Sheebah, reckoning that she is better than Sheebah when it comes to live stage performance.

Questioned about the prospects of a music battle with Cindy as well as about the apparent bad-blood between them (her and Cindy), on a TV interview yesterday, Sheebah responded rather cryptically. Sheebah claimed that what her and Cindy need is not to beef and fight one another, but rather to help each other. However, the punches aimed at Cindy in her statements were unmistakable.
"I built a mason in Munyonyo, so I want Cindy to help me learn how to sing and I will help her look for land in Munyonyo and build her own house, which is the kind of achievement we need," Sheebah stated.
We couldn't add to Sheebah's statement, but simply wait to hear what Cindy will have to say in response.