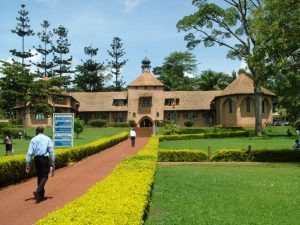 Uganda Christian University (UCU) Senate has approved the posthumous graduation of a dead law finalist, Victoria Nakimuli.
The senate reached the decision to graduate Nakimuli during their sitting of Saturday, June 23, 2018.
Speaking to Matooke Republic, Dr Anthony Kakooza, the Dean, Faculty of Law, said, as a faculty, they are pleased that the senate took that decision.
"We are very happy about it as a faculty, the fact that she has been one of the top performing students," Dr Kakooza said.
Nakimuli died on Monday, April 30, from Nakasero Hospital days after sitting her final exams.
Earlier that day, she had been found lying unconscious in her hostel bathroom. Friends suspect she could have slipped and hit her head on the tiled floor.
Nakimuli will graduate with a First Class degree on July 6, 2018 at the Mukono-based university.