If reshuffles are intended to change the face of an organisation then Police is already winning! Yes, there is a new face in the Uganda Police ranks and slay queens are committing this "harmless" crime of admiration.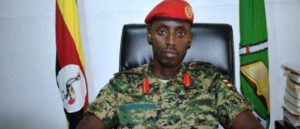 As expected, the slay queens and slay mamas usually vet new names in public offices by their looks! Well, deputy IGP Sabiiti Muzeyi is already scoring highly on their scale.
"He is so handsome!" One Facebook user stated as she opened up the lid of admiration.
Another described him as one who will make her love the Police Force.
"The guy is a hunk. I am already in love with Police", one stated.
A Facebook user thanked President Museveni for the "gift" in this cold weather.
However, probably unknown to several slay queens and slay mamas, Sabiiti is a proud father and married to his wife, Esther. Sorry slay queens!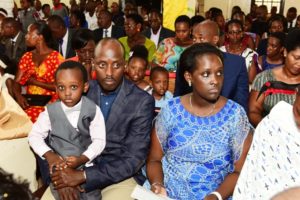 At a recent baptism ceremony of his son, Sabiiti thanked his family for bringing him up with strong Christian values. This should send a dagger to wishes of slayers! Haha!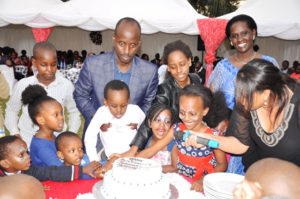 Comments
comments