Former Rubaga South MP Ken Lukyamuzi is very bitter following Parliament vote on constitution amendment bill. He stated that President Museveni has 'overthrown' the constitution through Parliament.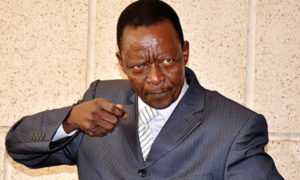 "The sins committed by NRMs offend the people of Uganda and the constitution. I feel like grabbing Museveni and tearing him to pieces. I would like to warn Museveni — the evils of Museveni will be synonymous to NRM. What was done two days ago was a sham. Rebecca Kadaga should go to hell for deceiving MPs that receiving reports on iPads was similar to tabling the reports on the floor of Parliament", he stated.
He was speaking at FDC offices along Katonga road together with FDC leaders.
Comments
comments