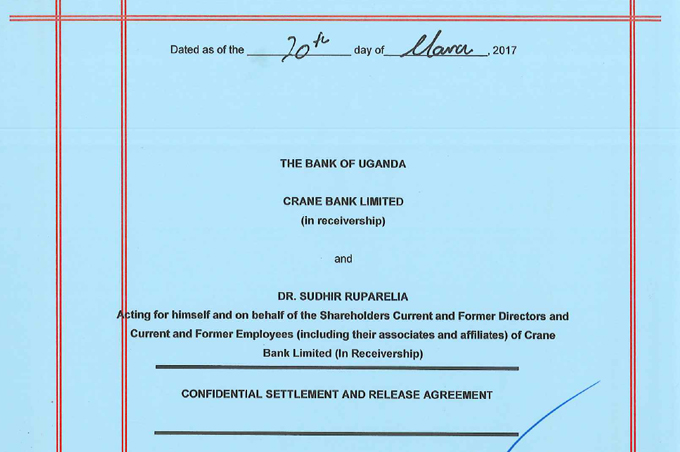 As we reported yesterday, Bank of Uganda signed a Confidential Settlement Release Agreement with tycoon Sudhir Ruparelia on March 20, indicating that no party should sue each other. Sudhir's lawyers are using breach of the agreement as one of their defences.(Read the story here).
Sudhir is also demanding that BoU returns his $8m and land titles he deposited as part of his requirements in the CSRA and also wants court to award him damages.
Click here to read the full Confidential Settlement and Release Agreement that Matooke Republic has accessed.
Comments
comments