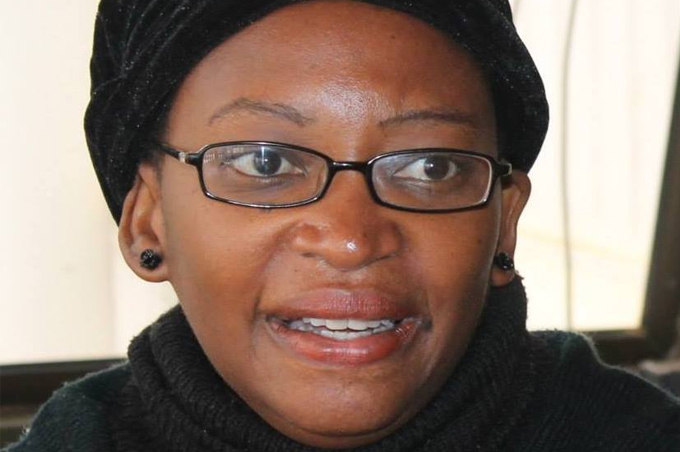 Controversial Makerere University don and social media activist Dr. Stella Nyanzi was on Saturday night stopped from flying out of the country.
Nyanzi was recently interrogated at CID headquarters over cyber harassment and offensive communication after she attacke First Lady Janet Museveni for not being able to provide sanitary pads for school going girls.
Nyanzi has since started the Pads 4 Her campaign, to help provide sanitary pads to girls all over the country.
On Saturday night, she was set to board a Kenya Airways flight enroute to Amsterdam where she was supposed to deliver a keynote speech at Amsterdam University.
Nyanzi narrated the events leading to her being blocked from boarding the plan by Immigration at Entebbe Airport on her Facebook page.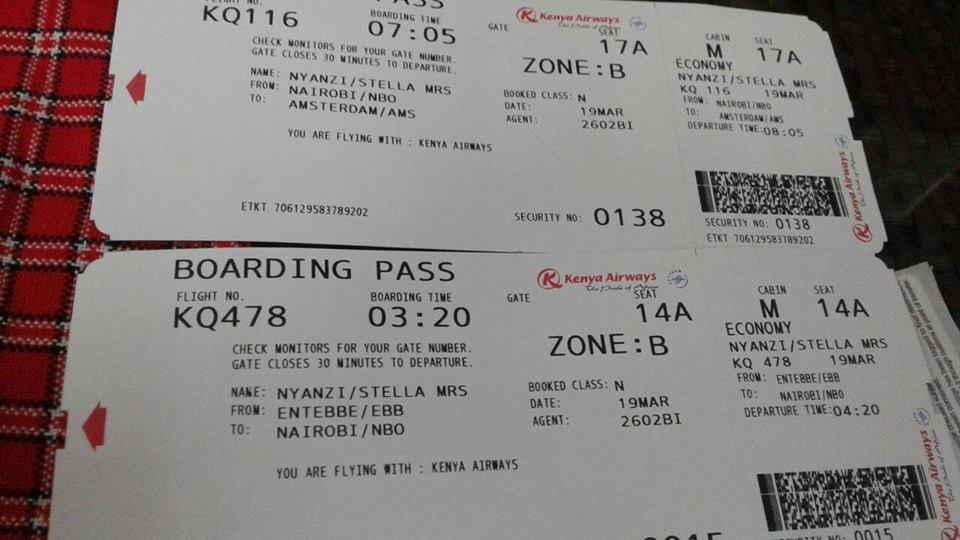 Below is her full post.
Fellow Ugandans and all global citizens concerned with civil liberties, human rights and constitutional freedoms, wake up and resist the infringement of our collective and individual rights. The state is running amok in Uganda, and indulging in illegitimate extra-judicial punitive acts of intimidation.
The newest infringement of my freedom of movement, a human right that is provided for all citizens of Uganda, shows how abusive and oppressive the Musevenis, their mercenaries within public institutions, the police, the immigration services and even civil aviation authority have become. As I posted earlier this morning, I was barred from traveling to University of Amsterdam to attend an academic conference – an integral part of my professional duties. Immigration officers seized and confiscated my passport including a valid Schengen visa to the Netherlands, and my boarding passes. After intense hushed consultations on cellphone, they instructed me to go back to CID in order to get clearance for any travel.
I asked them why CID had put me on the blacklisted "No Fly List". I told them that I am not a wanted criminal and I have neither charges nor summons levied against me. I told them I love Uganda too much to flee from my home-country. I asked them who had put my names on this evil list of theirs, and they revealed two identities. Firstly, I was told that the complainant who issued summons for me because of alleged "Offensive Communication and Cyber Harassment" has also issued executive orders against my travel outside the country. Shame on Museveni and his wife Janet for violating my freedom of movement and abusing my right to practice my academic profession. handed me over to three big-bodied police officers who escorted me out of the airport. Secondly, I was told that the IGP put a hit on my data within the immigration databases. He put my name on the "No Fly List". Shame upon the Inspector General of Police for bootlicking this rogue regime.
Today, it's me, tomorrow it's you! The mafiaso state has added a travel ban onto the other infringements of my human rights including a social media gag, public media ban on media houses from reporting about me, a circular banning citizens from giving pads to girls in Uganda, intimidation through interrogation by military and police officers, and executive orders for untenable transfers and direct meddling with my academic profession at Makerere University. Shame on the men and women masquerading as leaders of this country, for attempting to imprison me within Uganda.
This regime set fire to my household's garden when they unjustly botched up my job at Makerere University. Regime goons have now come back and strangled the only cow i was milking in order to feed my children. It is high time that Ugandans wake up and we resist the NRM fuckery of Uganda. I am ready to take a bullet for the liberation of Uganda from Museveni, his bu-men and his ga-women. Enough is enough, people! Twelwaneko naye agasajja gatukulusanya. Museveni, his wife, the NRM and every public official who oils their system of abuse of human rights of Ugandans are no longer fit to lead Uganda. We must arise, resist, and defeat these rapists of our motherland. I am gathering my irish potatoes, camera-phone, laptop and cooking pots to go and wage a liberation war against these men with guns, knives and poison. Please join me with whatever weapons you have. We must liberate our country from Museveni's occupation.