The much anticipated Abryanz style and fashion awards (ASFAs 2016) held at Serena over the weekend produced a fashion spectacle. Gone are the days when artistes say Bebe Cool would jump on a table at such an event and steal the limelight. The ASFAs red carpet was graced by the city's biggest fashionistas and fashion conscious celebrities from the continent. The red carpet and runway produced the biggest highlights of the night.
However, several crimes were committed and thus we tasked our fashion police force to investigate the exhibits from the crime scene. According to "eye witnesses", a mouthwatering buffet of optical nutrition was served that eyes are still belching with satisfaction. They still can't believe what they saw. Our fashion forensic detective sealed off the red carpet; the crime scene, collected exhibits and now reports the details of the investigations. Who is arrested? Who is not?




EXHIBIT ONE: HELLEN LUKOMA
What do you do when you are a petite-bodied chic living in a fleshy babes' era? What do you do when the round derrière is the biggest heart stopper at events? How do you take away the attention from the chics carrying the weight of the world behind them? Well, according to this investigation, Hellen Lukoma knows her strength and how to use it. Isn't she like the most talked about right now? Who expected a petite-bodied chic to steal the show? When you have legs as long as Lukoma's you have to flaunt them. Like Man United's defender Fellaini Maroune she put her"best foot forward " thanks to the exaggerated slit and tackled down media attention to herself. The slit way longer than Museveni's reign in power stretched from up to the waistline and almost exposed… Photographers were spoilt for choice whether to capture the moments with camera or use their eyes instead.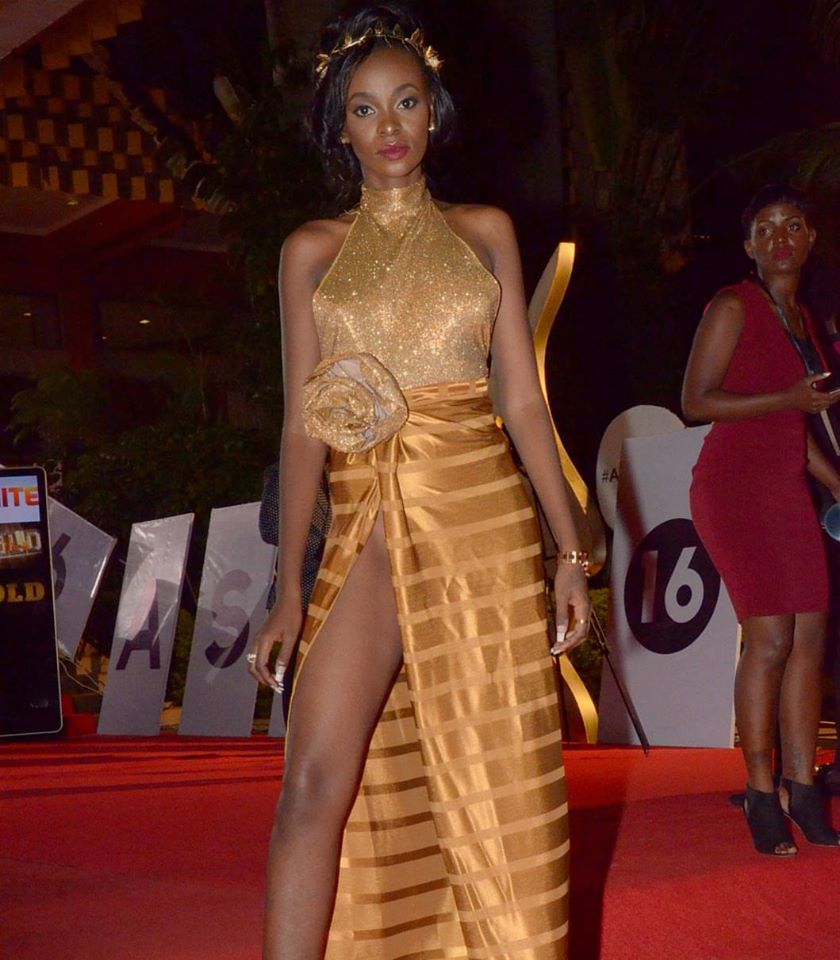 VERDICT: GUILTY AND ARREST WARRANT ISSUED.
EXHIBIT TWO : VIMBAI MUTINHIRI
Vimbai, a sparkling show M-Net show host the star dust is nothing new to this multi-talented show-stopper. Like a chameleon, she changed several looks at the show but with this one, the Star-Gist from Zimbabwe had many checking Google for their favourite Ronald Mugabe quotes. She oozes sensuality in this black net dress with random patches that leaves almost nothing to imagination. With the bras and knicker, all visible, the net dress trapped men like fish in their wildest imaginations.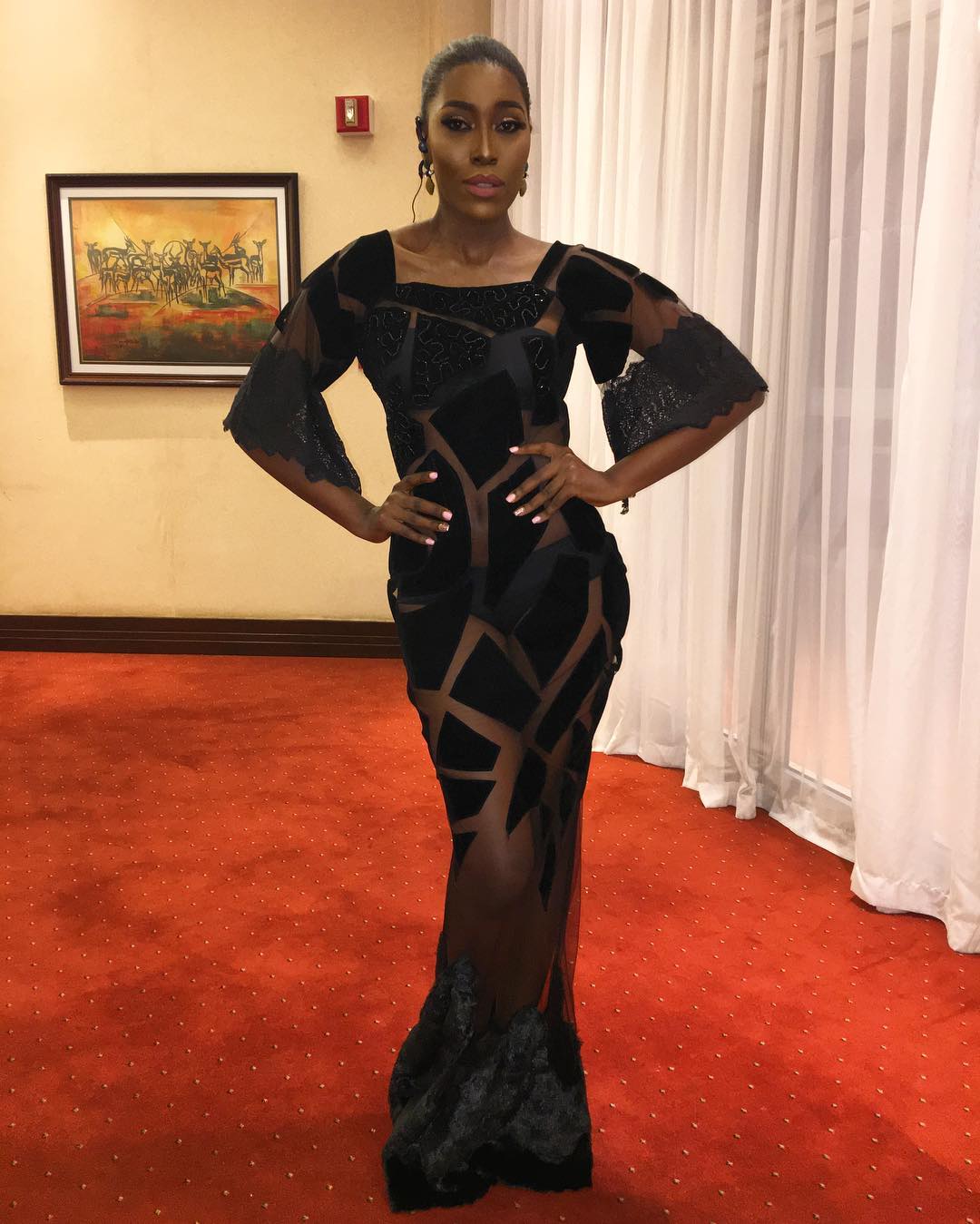 VERDICT: GUILTY BUT NO CHARGES PREFERRED BECAUSE EVERYBODY LOVES UNCLE ROB
EXHIBIT THREE: DESIRE LUZINDA
When the whole world knows you got it, there is no need for showing it off in their eyes at every opportunity. "Best dressed female celebrity" winner Desire Luzinda pulled off the look with a blend of black body hugging inner garment and shiny net. She cleverly sealed off the centres of attraction with hugging sort of monokini which accentuated her hips and net provided the much needed sophistication. Gorgeous!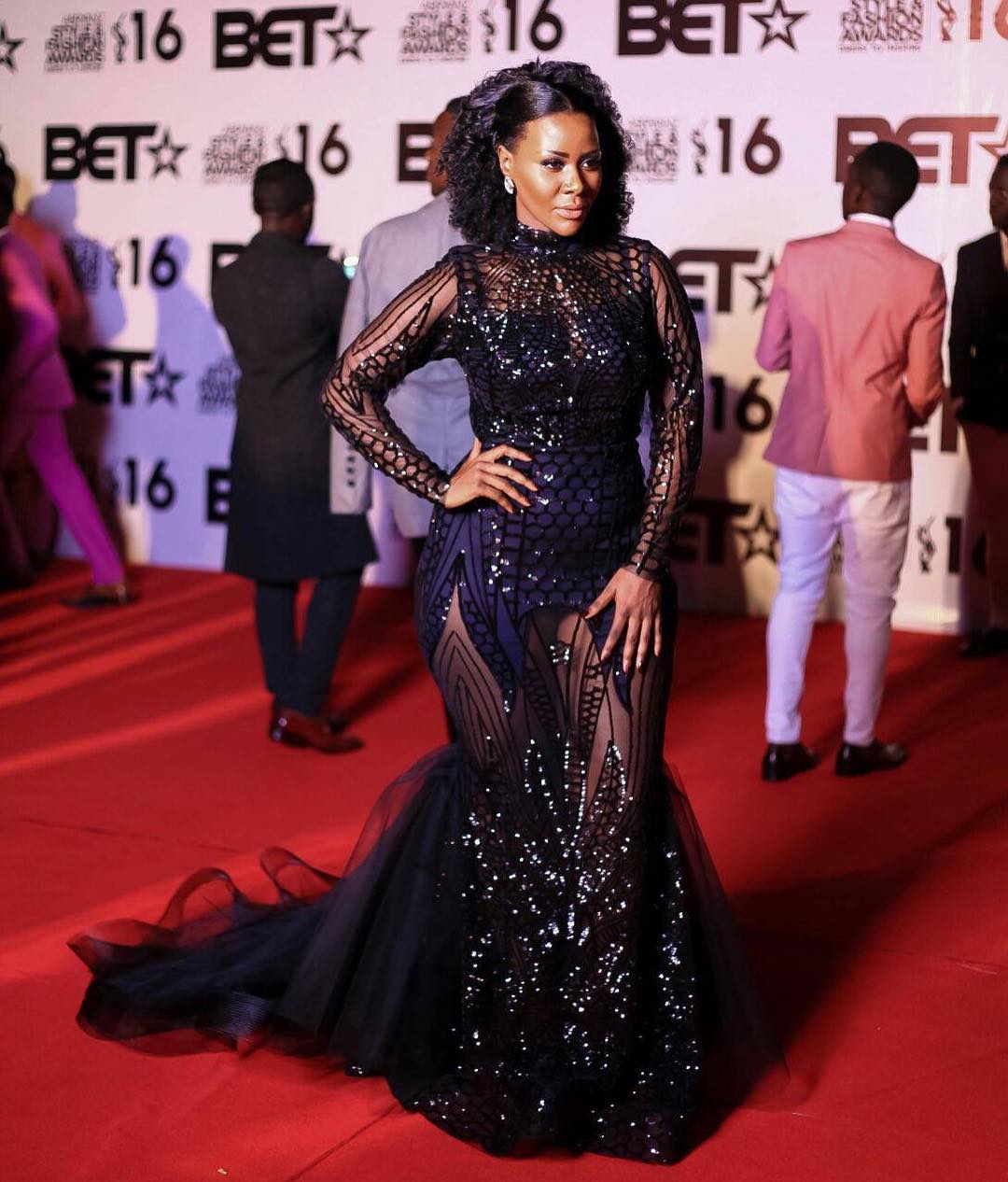 VERDICT: NOT GUILTY
EXHIBIT FOUR: MWAJ AHMED
There is a thin line between slutty and sexy and Mwaj Ahmed knows how to sit at the fence and leave everyone guessing which side she falls. With this carefully crafted lacy white gown, Mwaj Ahmed covered off the breasts, then the floral patterns too sealed off the waist region before the laces ended in a strip of gathered frills. Stylish delicate ensemble.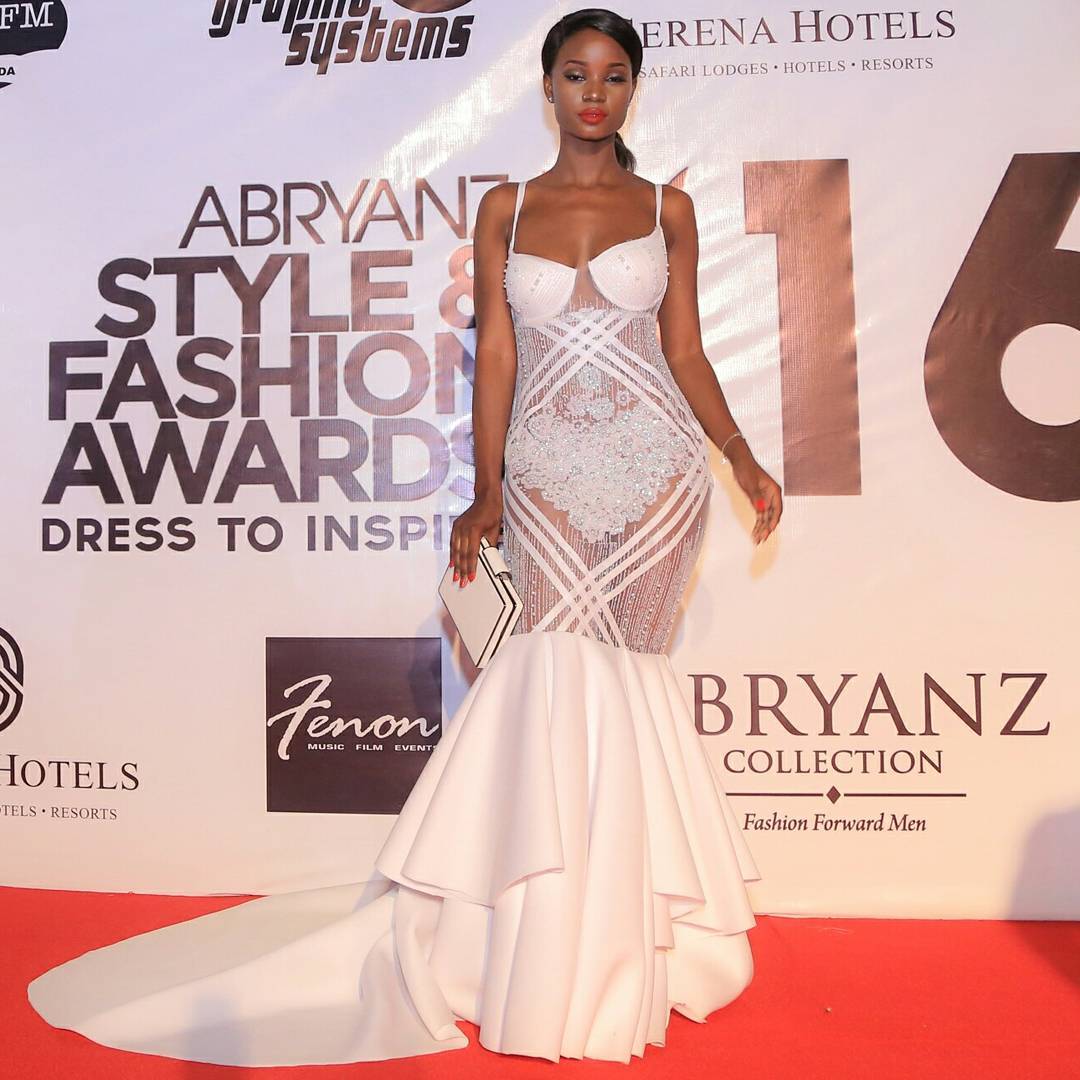 VERDICT: NOT GUILTY
EXHIBIT FIVE: VANQUISHA EYAPU
What a day to take the long legs out! Well, it seemed like she shared notes with Hellen Lukoma about "how to deal with our legs". Black floral patterns with floral fringes formed a short dress with hemline inches above the knee. Black transparent chiffon strapped to the black gave her SUPER WOMAN look in a superhero gown.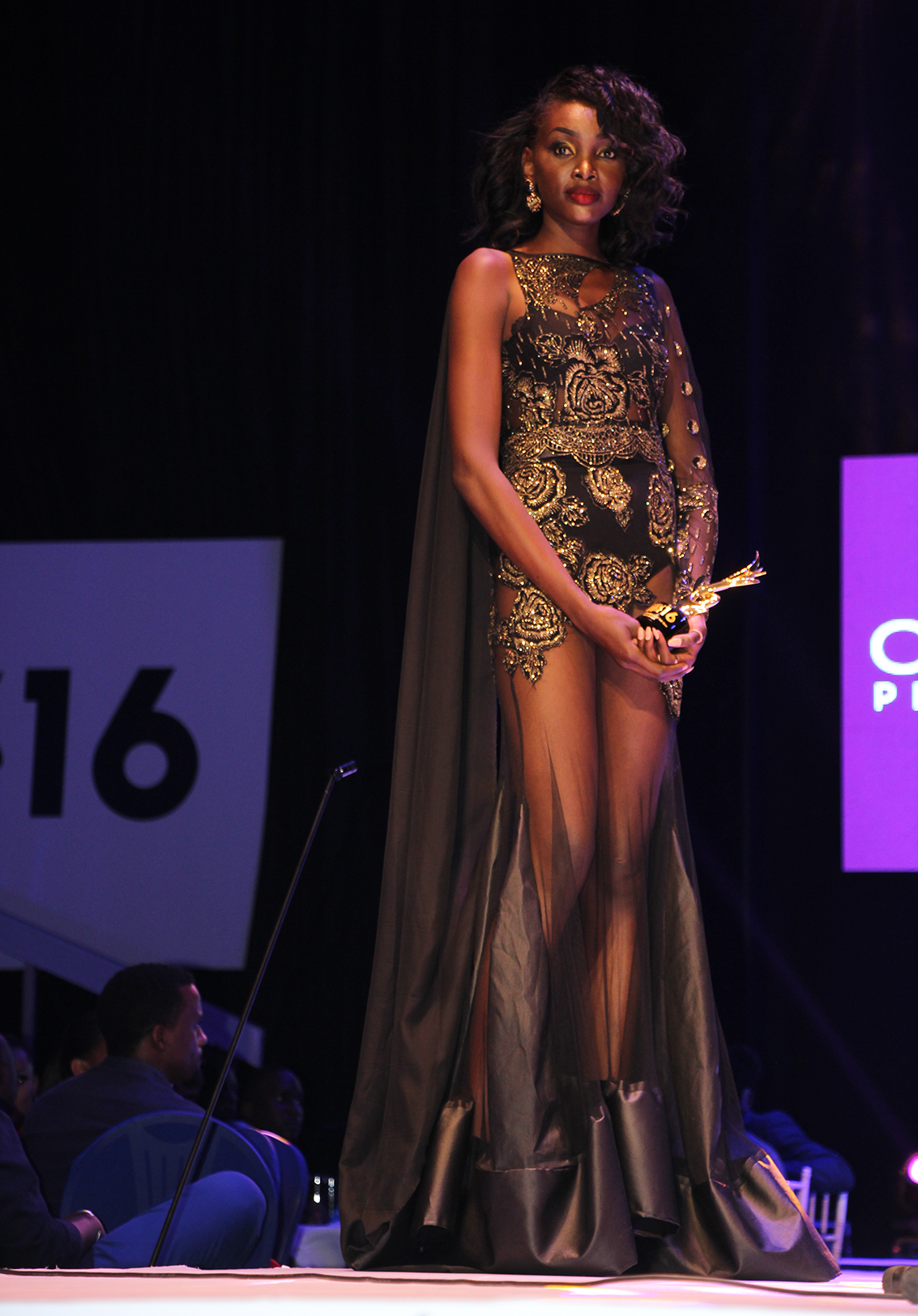 VERDICT: NOT GUILTY
EXHIBIT SIX: ANITA FABIOLA
Radiating nothing but gold, Anita rocked the red carpet with firm decency.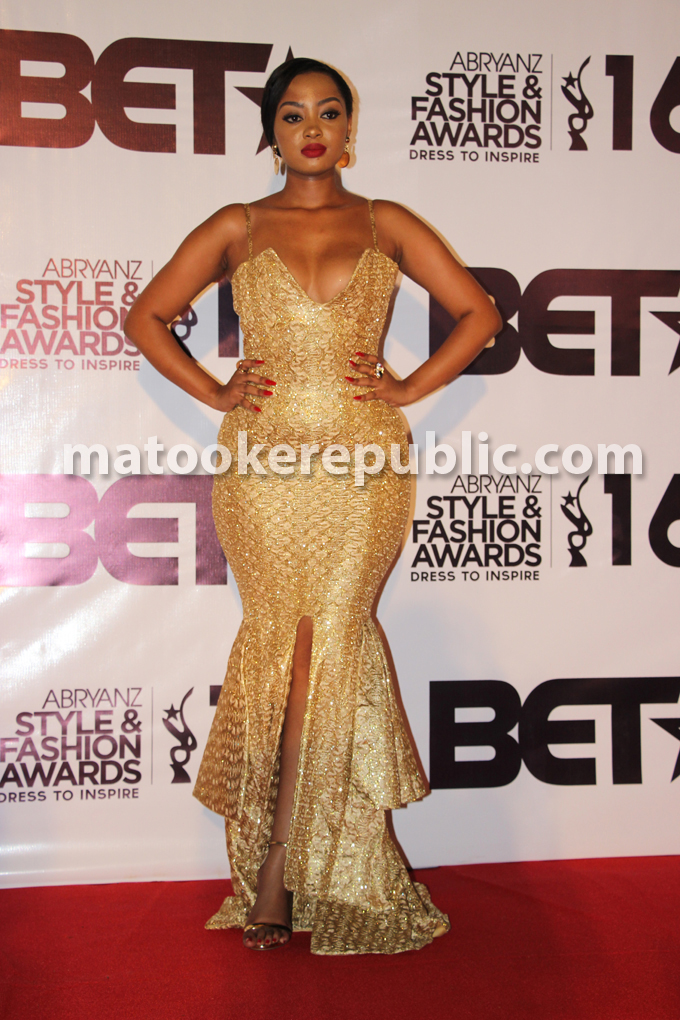 VERDICT: NOT GUILTY
EXHIBIT SEVEN: SUSPECT UNKNOWN
The Dairy corporation in collaboration with gold miners in Congo should come and take this one before the police arrives.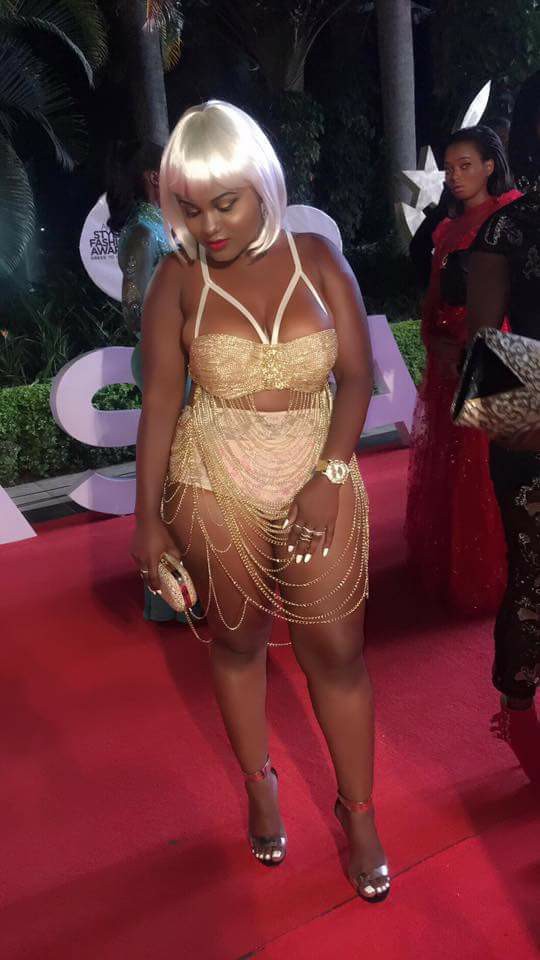 EXHIBIT EIGHT: SUSPECT UNKNOWN
When you are torn between being a Samurai and a gladiator. Arrest yourself.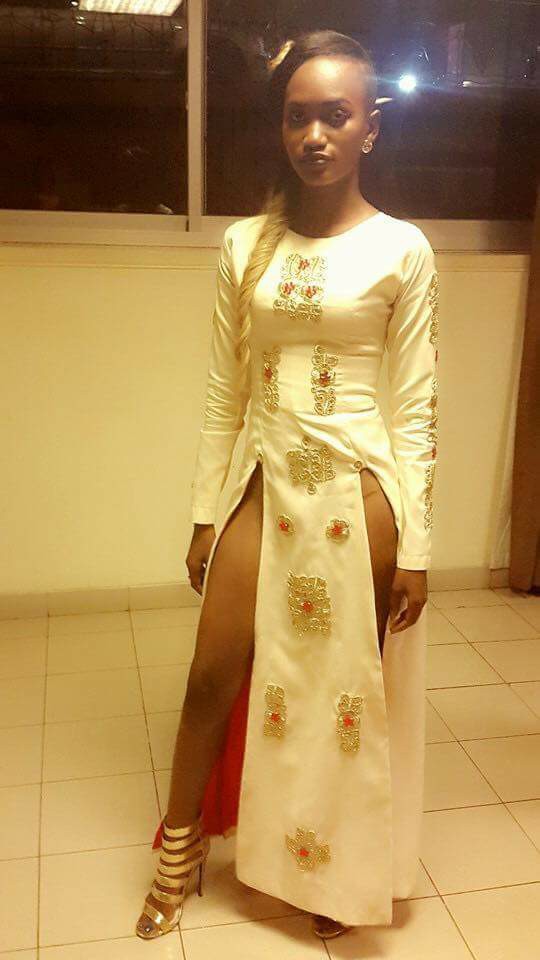 EXHIBIT NINE : SUSPECT UNKNOWN
This one is already on her way to Fashion Police Station.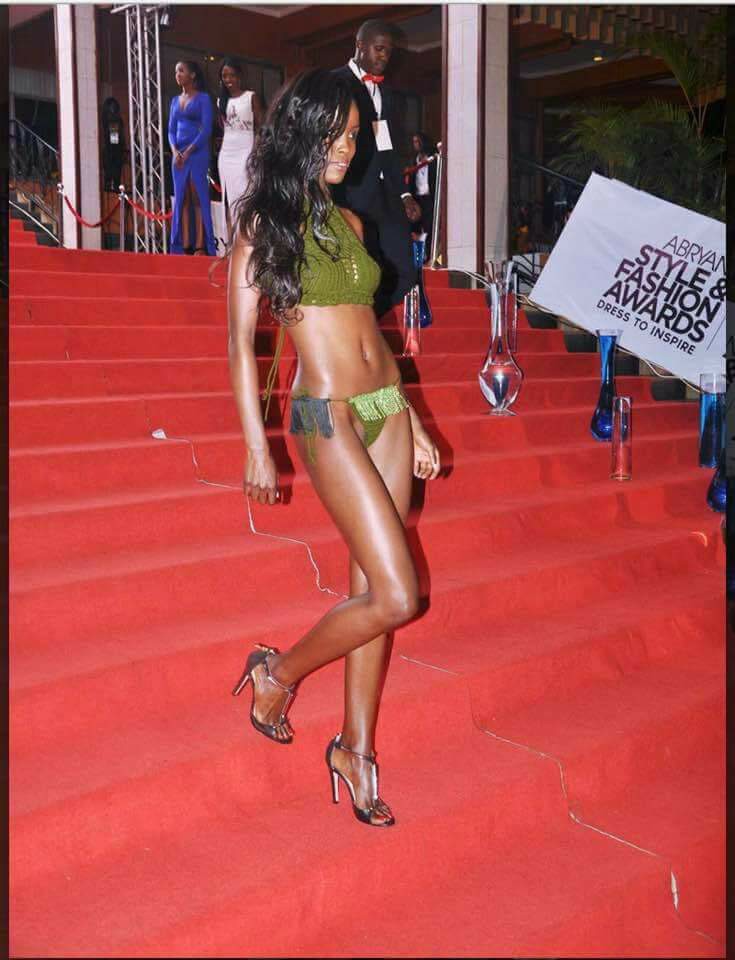 EXHIBIT TEN : SUSPECT UNKNOWN
The look on a man's face when he is the only one with food and the rest of the villagers are dying of hunger and famine epidermic.
Comments
comments