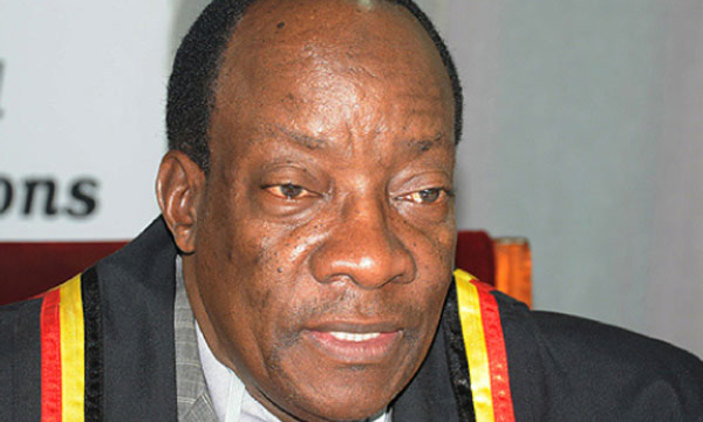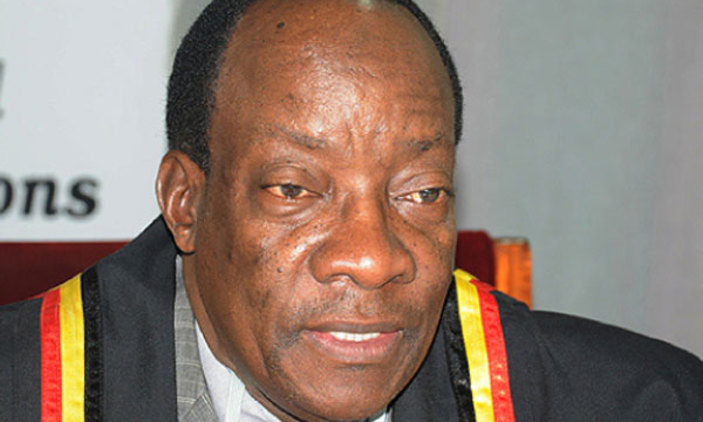 Eng. Badru Kiggundu has today announced the end of his tenure as the chairperson of the Uganda Electoral Commission.
Eng. Kiggundu held a press briefing moments earlier at the Imperial Royale Hotel, where he officially announced that his tenure at EC has come to and he is eagerly awaiting to hand over to a new chairperson to be selected by the president.
Eng. Badru Kiggundu who has been at the helm of the country electoral body for the past fourteen years leaves with mixed feelings amongst the electorate over the 2016 presidential elections.
However Kiggundu insists that 'there has never been a perfect election anywhere in the world ever!'
The outgoing EC chairperson was however grateful to President Museveni and parliament for entrusting him with the crucial office the Electoral Commision is; "I thank the president for entrusting me with this office. I also thank my team that has been with me for the past fourteen years," Kiggundu said.
During a question and answer session, Dr Kiggundu denied ever being threatened by President Museveni; he also said he doesn't belong to any political party.
New job
Unlike his outgoing colleagues at EC, Kiggundu will not be applying for a job, as President Museveni already assigned him yet another 'big office.' A few months ago, the president appointed the Dr Badru Kiggundu to chair a project steering committee to oversee the successful completion of Karuma and Isimba hydropower projects. Dr Kiggundu already started work and will just be changing offices.