Ttamu village, located along the Mityana Highway, witnessed a mix of disappointment and frustration on Monday as Lubega Maluwa, a resident and aspiring aircraft innovator, faced interference from the police during his attempt to test his locally made aircraft.
Having spent three months building his plane, Lubega had informed various authorities of his plan to launch it into Ugandan airspace on November 13, 2023.
However, as residents gathered at the scene, their anticipation turned to anger when the police intervened, ordering Lubega to cease any testing until aviation experts could examine his invention.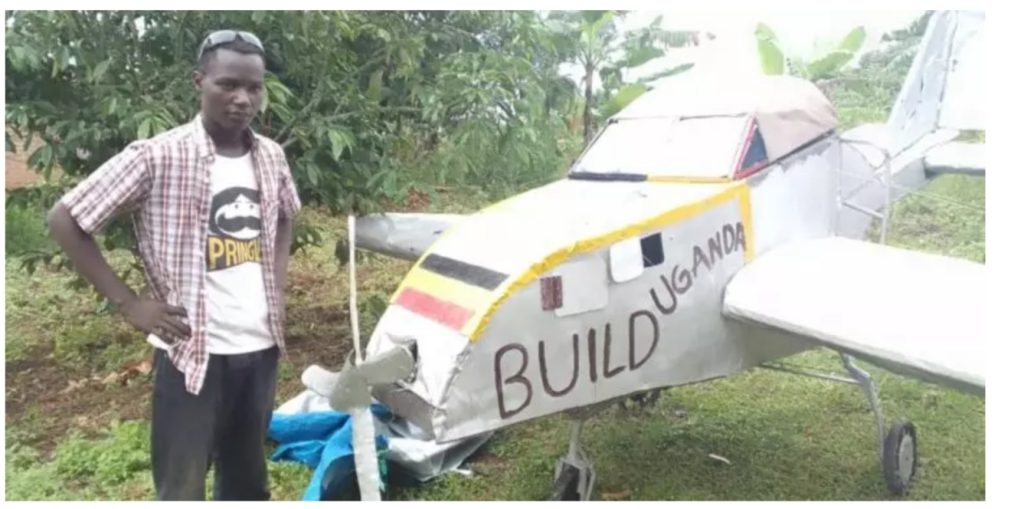 The residents expressed their displeasure, accusing the authorities of hindering local innovation and insulting citizens with ambitious ideas instead of supporting their development.
Sources within the police revealed that the intervention was based on the fact that small "planes" like Lubega's are not permitted to fly under the laws of the International Civil Aviation Organization (ICAO), which restricts Uganda from manufacturing planes.
Mityana Deputy Resident District Commissioner, Prossy Mwanjuzi, confirmed that Lubega had informed them of his plan, but they urged him to be patient due to concerns that the untested plane might pose a risk to people's safety.
Despite the setback, Lubega remains determined and has appealed to the government for assistance in testing his innovation rather than facing barriers.