This Thursday kicked off a unique business-as-unusual atmosphere in Jinja as Africa's largest party marathon, Nyege, took center stage in the city.
The festival, known for embracing various forms of art and celebrating diverse African cultures, is not just about music; it's also a platform for showcasing individual styles and fashion expressions.
At Nyege Nyege, fashion becomes a significant but often understated agenda. Revellers seize the opportunity to amplify their personal style and express themselves with no limits. Some brands, like Smirnoff and Uganda Waragi, even create themes that encourage festival-goers to use fashion as a means of self-expression.
Here, we explore some of the standout fashion trends embraced by the enthusiastic attendees:
Crocs and Socks: Nyege Nyege is no short stint; it's a marathon. Comfort and stamina are key to making the most of the festival, and what spells comfort more than Crocs paired with socks? Given the festival's timing in September and November, known for heavy rain showers, the convenience of cleaning Crocs over sneakers has turned this footwear choice into a style statement.
Short Shorts: Over the years, shorts have progressively shortened. Long gone are the days of three-quarter pants; today, the shorter the shorts, the more fashion-appropriate. At Nyege Nyege's extended camping and picnic setting, attendees opt for shorter shorts, with boys' styles getting even shorter and girls daring to ditch shorts for Patras.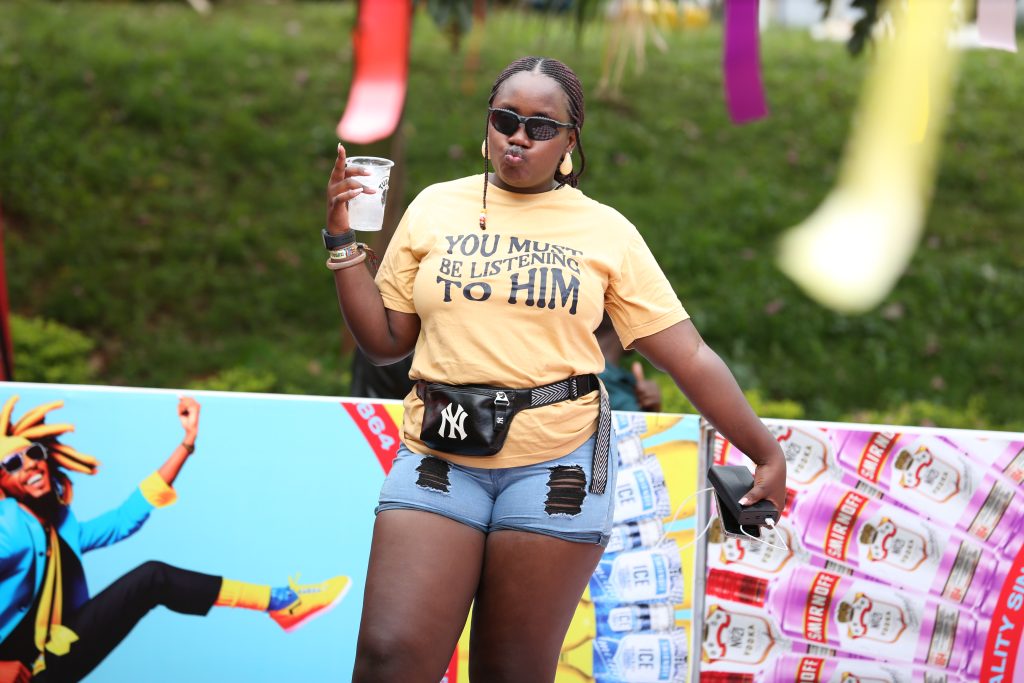 Cross Bags and Pouches: As shorts get shorter, bags get smaller. Carrying bulky backpacks seems out of fashion, with only the essentials making the cut. Cross bags have become a fashion staple, almost a necessity at Nyege Nyege, evolving into a trend that's almost mandatory.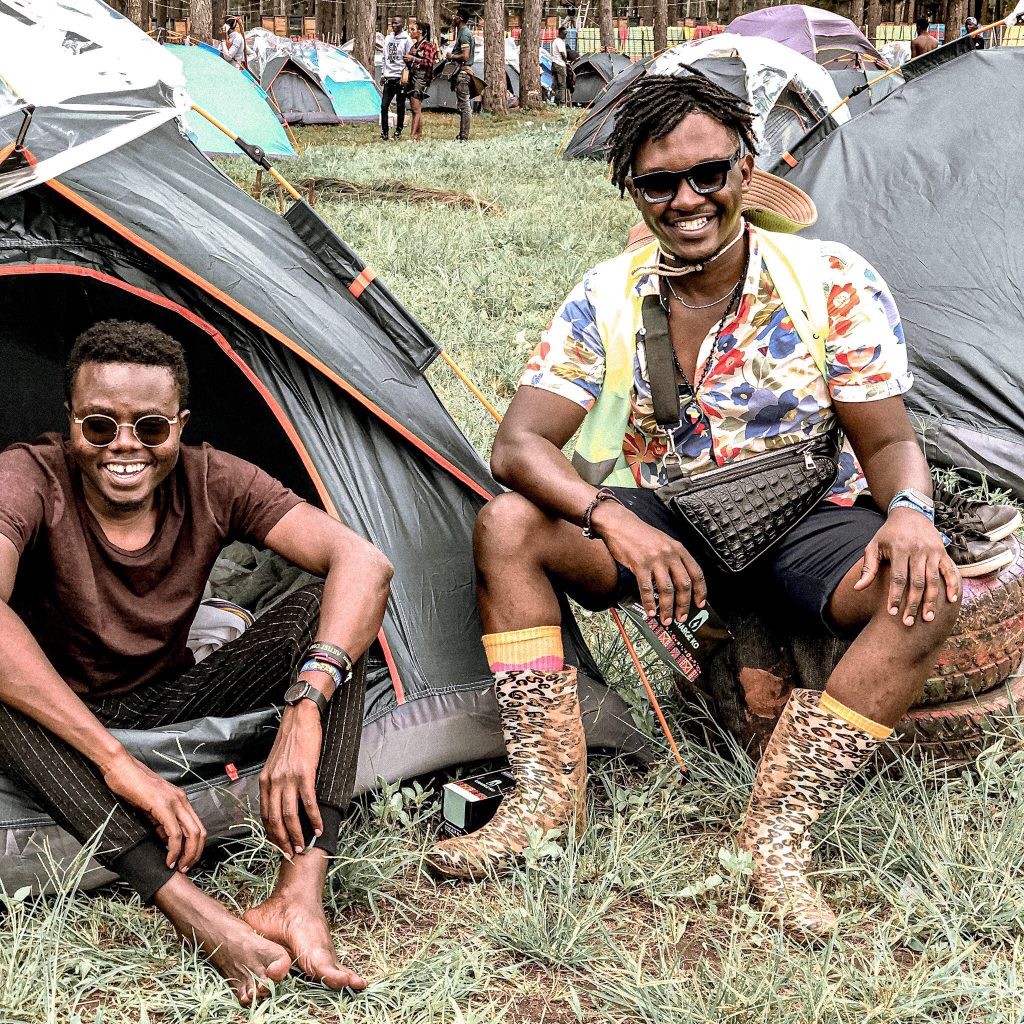 Boots: What starts as a practical choice often turns into a fashion trend. Boots, initially worn to shield against adverse weather and mud, have become a must-have fashion item at Nyege Nyege. They are no longer just a necessity but a style statement that everyone wants to be part of.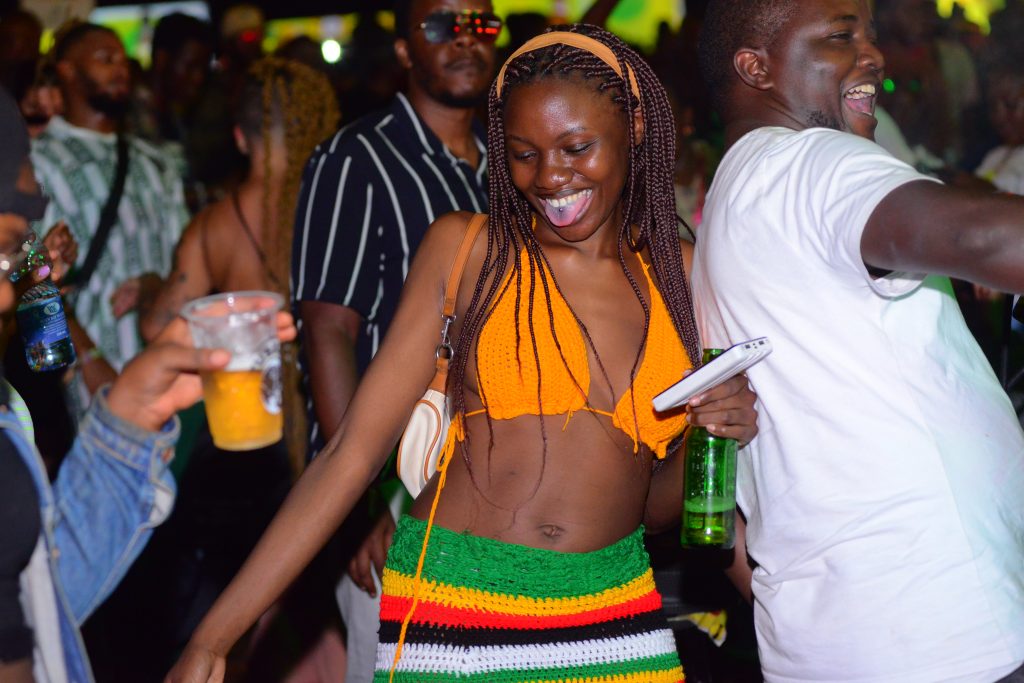 Crotchet: Once considered bold and reserved for less mainstream items like bucket hats, crotchet has now become a widely accepted fashion staple. At Nyege Nyege, it's not uncommon to see individuals rocking crotchet from head to toe, including crop tops. This trend has transitioned from being daring to a fashion norm.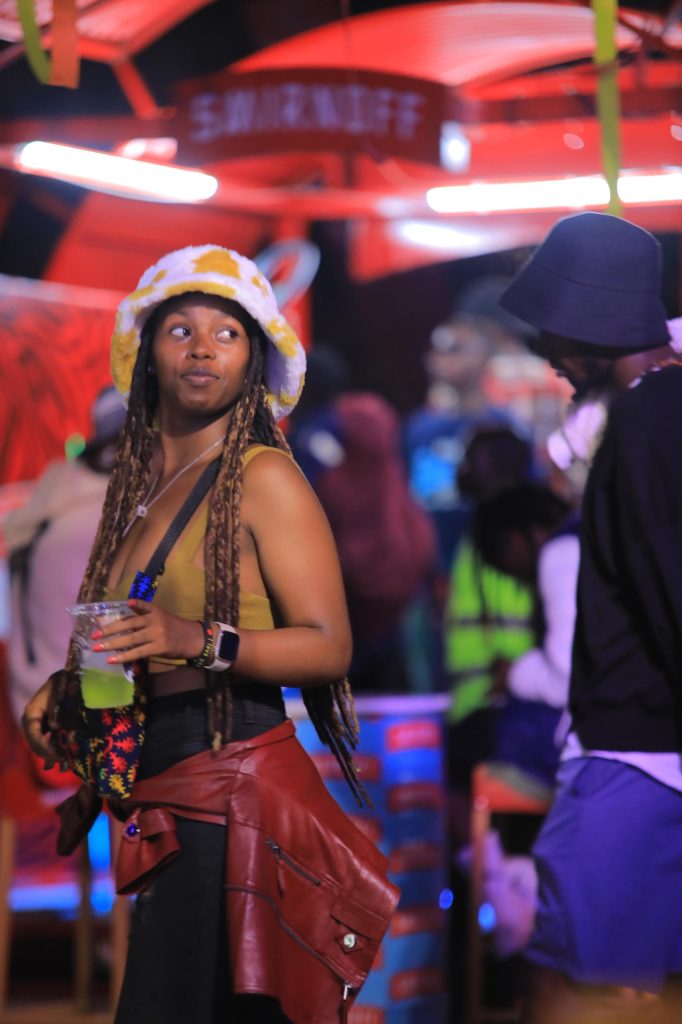 Bucket Hats: While not a new addition to fashion, Nyege Nyege has reinforced that bucket hats are here to stay. They have become signature pieces for Amapiano lovers and a trademark of street fashion.
In summary, Nyege Nyege is not just a music and arts festival; it's a melting pot of diverse styles and expressions, turning the city of Jinja into a hotbed of fashion experimentation and trends.