Pan African insurance broker, OLEA Insurance Solutions has extended its footing within the East African market with the purchase of a majority stake in Uganda's Ballpack Insurance Group.
The development has seen Ballpack change its name to OLEA Uganda Insurance Brokers as Uganda becomes the 25th country in Africa that the company has now extended to.
"The acquisition of Ballpack Insurance Group Limited in Uganda is a mark of confidence in our Ugandan and international clients operating in a wide variety of sectors and a promise to accompany them wherever they invest, guaranteeing them the same high standards, professionalism and proximity to cover their insurance needs," said Vincent de Charnacé, CEO – East and Southern Africa for OLEA Insurance Solutions.
He said the company is now spread across the continent with a presence in the north, west, central, east and southern Africa with Uganda being the fourth country in East Africa, after Kenya, Tanzania and Rwanda.
The CEO for OLEA Insurance Solutions in charge of East and Southern Africa said of all the available options for entering markets, they choose to acquire a majority stake in an already established company.
The company has consequently appointed Paul Muhame, a seasoned insurance industry professional to be in charge of OLEA Uganda.
Speaking about the new development, Muhame said the acquisition will open a new chapter for the company.
"With this change, we are excited since it brings in a lot of expertise in the Ugandan market. OLEA is a regional and continental broker. Through those synergies, we will come up with the right solutions for the market."
According to Vincent de Charnacé, the company has a number of clients on the continent, noting that extending wings to Uganda will be an added advantage to the country's insurance sector.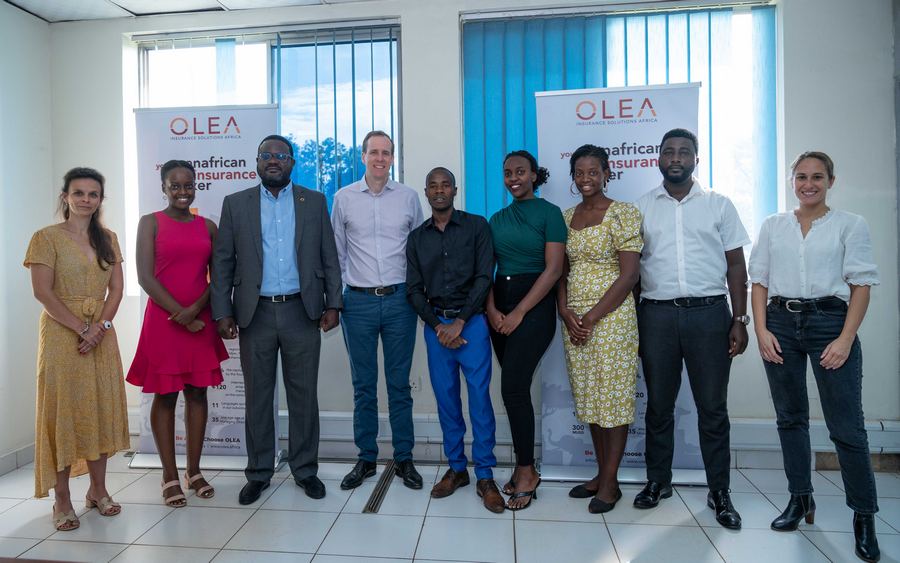 "We have developed a lot of IT and digital solutions for our customers in terms of medical, motor and many other solutions that we are still developing. The rationale behind this huge expansion to different markets is because we want to be close to our customers since they need our support," said Vincent.
"We already have a number of international clients in Uganda and it was important for us to bring our solutions and service to the country," he added.
About OLEA
Founded in 2017, OLEA operates in 25 countries with majority-owned subsidiaries and a complementary network of 13 partner brokers.
OLEA offers services and solutions to companies investing in Africa, and international brokers without a presence on the continent.
The company provides technical knowledge in both life and non-life insurance including property, health, motor, transport, cyber, fraud, civil liability, political violence and terrorism, and construction.