In a significant development for Uganda's hospitality and event hosting industry, Speke Resort Convention Centre Munyonyo is gearing up to unveil a world-class convention centre that will host two international summits in January 2024.
As the completion of the construction works nears, focus has been put on human resource and over 250 job opportunities have been announced.
The Convention Centre is seeking to build a highly motivated and dedicated workforce to contribute to the success of this prestigious establishment. The jobs on offer span a wide range of roles, including human resource management, information technology, food and beverage services, sales, front office operations, housekeeping, stores management, gardening, maintenance, and security.
Construction is well underway, with Speke Resort Convention Centre Munyonyo entering the final stages of preparation for hosting two international summits in January 2024. The first of these summits is the Non-Aligned Movement (NAM) Summit, which will bring together representatives from 120 countries aiming to pursue a non-aligned stance in international affairs. This event is scheduled to take place from January 15 to 19, 2024. Following that, the G77+China Summit will be hosted from January 21 to 23, attracting leaders and delegates from around the world.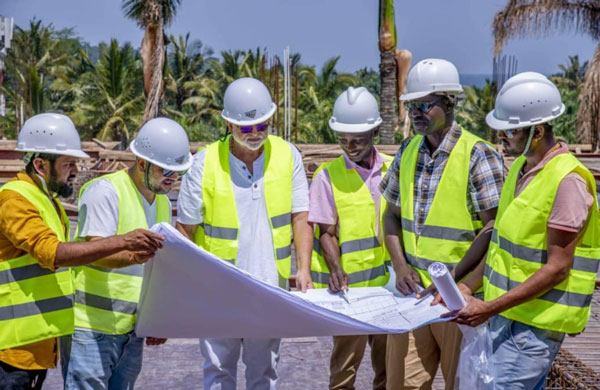 The development of the Convention Centre in Munyonyo is a 50-50 joint venture between tycoon Dr. Sudhir Ruparelia and the Ugandan government, facilitated through the Uganda Development Corporation (UDC). Once completed, this world-class facility will be the largest convention center in the region.
With an investment of over Shs140 billion, the Convention Centre will boast an impressive array of amenities, including a 4,000-seat ultra-modern auditorium and a suspended restaurant offering breathtaking views of Lake Victoria. Additionally, the facility will feature presidential suites and smaller conference rooms for sideline meetings during the NAM summit, ensuring that it meets the diverse needs of international conferences and conventions.
The Munyonyo Convention Centre is an expansion of the Speke Group of Hotels' existing facilities at Munyonyo, which includes Speke Resort Munyonyo and Munyonyo Commonwealth Resort Ltd. These establishments have a strong reputation for hosting high-level Meetings, Incentives, Conferences, and Exhibitions (MICE) events, as well as weddings and social gatherings. Speke Group of Hotels is under the umbrella of Ruparelia Group.
This grand venture not only promises to elevate Uganda's status as a preferred destination for international conferences and events but also provides a significant economic boost to the region by creating jobs and fostering tourism and business opportunities.
As construction nears completion and the job opportunities are unveiled, the world eagerly anticipates the inauguration of this state-of-the-art convention centre in Munyonyo, set to leave an indelible mark on the global event hosting landscape.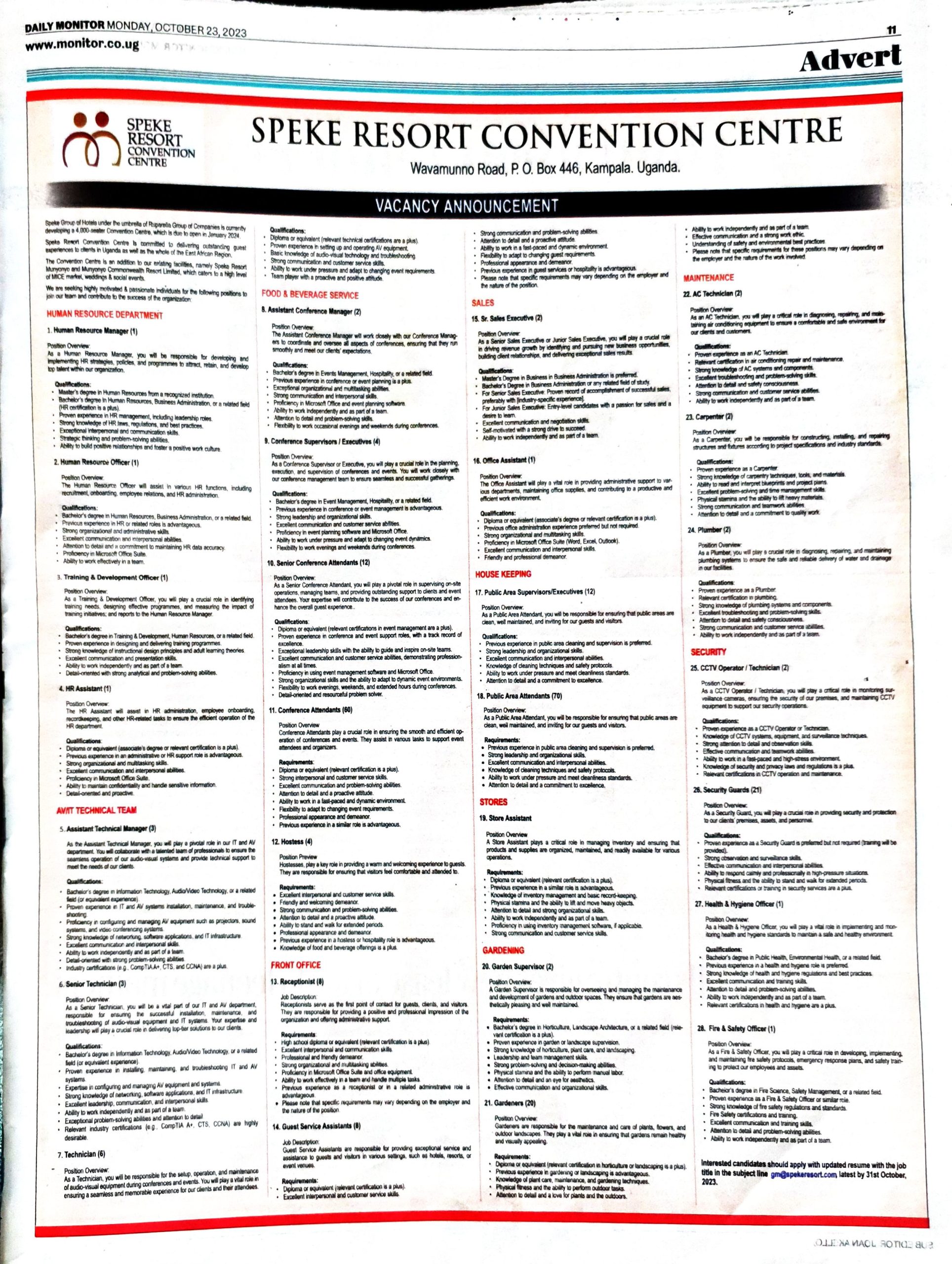 Those interested in the jobs should apply with an updated resume with the job title in the subject line gm@spekeresort.com by 31st October 2023.