Many social media users, particularly on X (formerly Twitter), have been calling NBS Television's renowned news anchor, Samson Kasumba, a comedian due to his tweets and anchoring style. However, last night, Kasumba ventured into the world of comedy on stage.
During the 20-year celebration show titled "Big Sunday Comedy Show," organized by Fun Factory and sponsored by Uganda Waragi, held at Serena Conference Hall on Sunday, Kasumba took part in one of their skits.
In a skit titled "Spicing up the News," Kasumba played the role of a news anchor who strictly adhered to the principles of journalism. However, his 'boss,' Dickson Zzizinga, wanted him to deviate from the rules of journalism and add some excitement to the news.
Kasumba adamantly refused to comply with his boss's demands and was promptly fired. This skit became one of the audience's favourites of the night.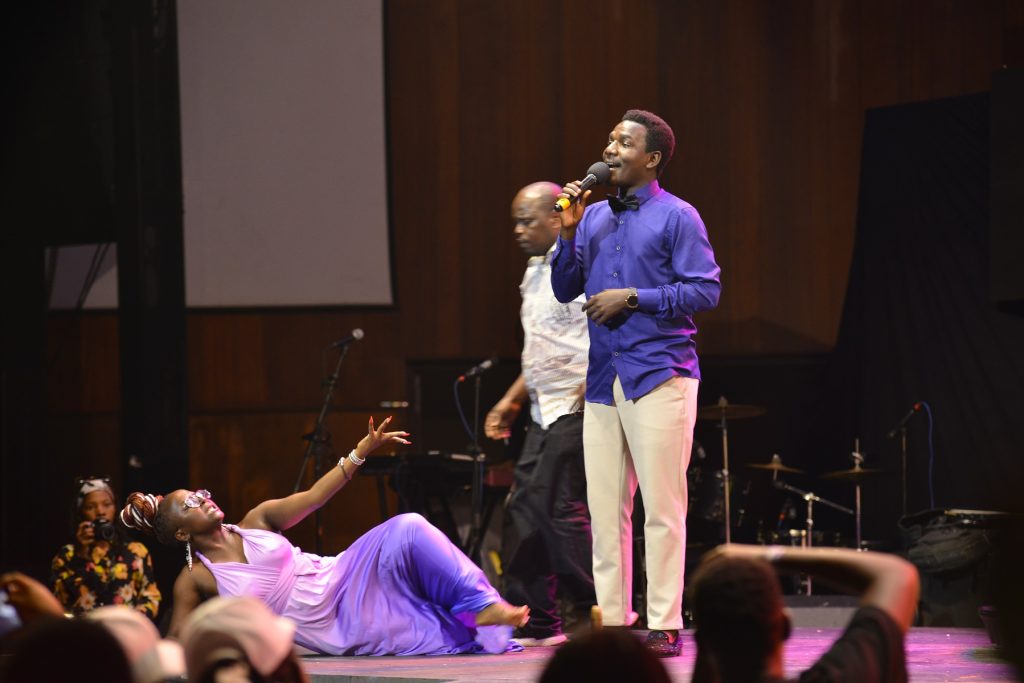 The show also featured performances by cartoonist Spire Ssentongo, comedian Dr. Hillary Okello, and singers Kenneth Mugabi and Naava Grey.