On Saturday night, the Singleton Chef Versus event once again brought culinary excellence to the forefront at it's second edition, held at Salama Springs, Bugolobi.
The event which is a unique culinary competition was indeed a feast for the senses. Two exceptionally talented chefs were selected to go against each other in a thrilling culinary showdown and boy, did they leave tongues drooling.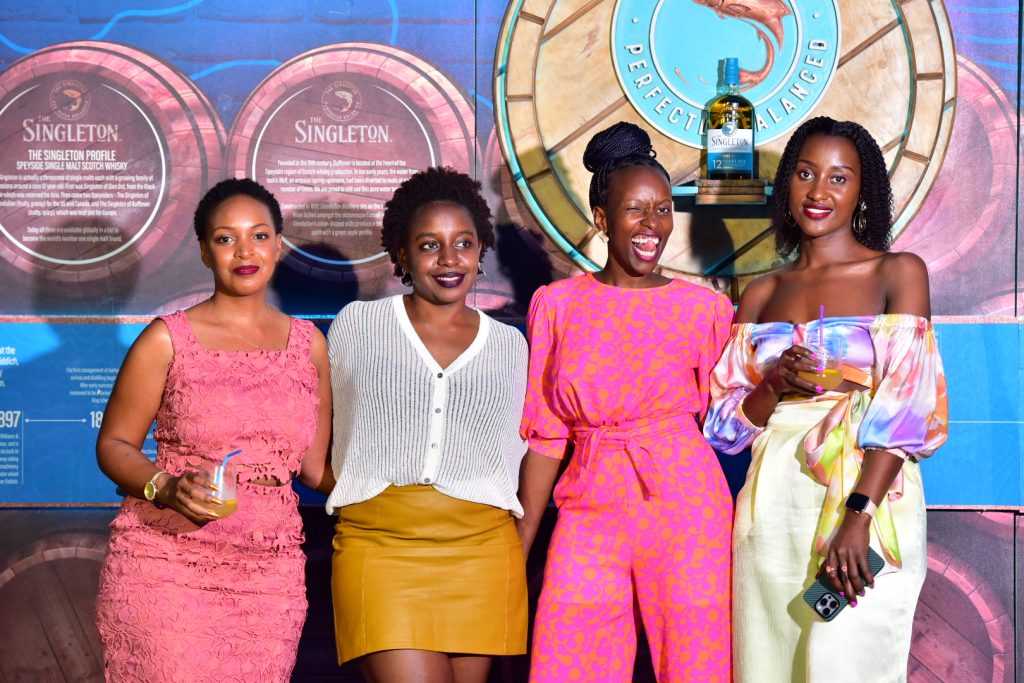 In a night filled with anticipation, excitement and active pallets, Chef Keletso emerged as the victor with a remarkable 157 points, beating Chef Mugabe who garnered 96 points.
At the start of the competition, odds seemed so much in Chef Mugabe's Team A menu, as the likely potential winner. However, it was Chef Keletso's brilliant dessert choice, a delectable chocolate brownie mousse cake infused with The Singleton, that stole the hearts and taste buds of the guests, securing his win in a landslide victory over Chef Mugabe's Choco Coco dessert.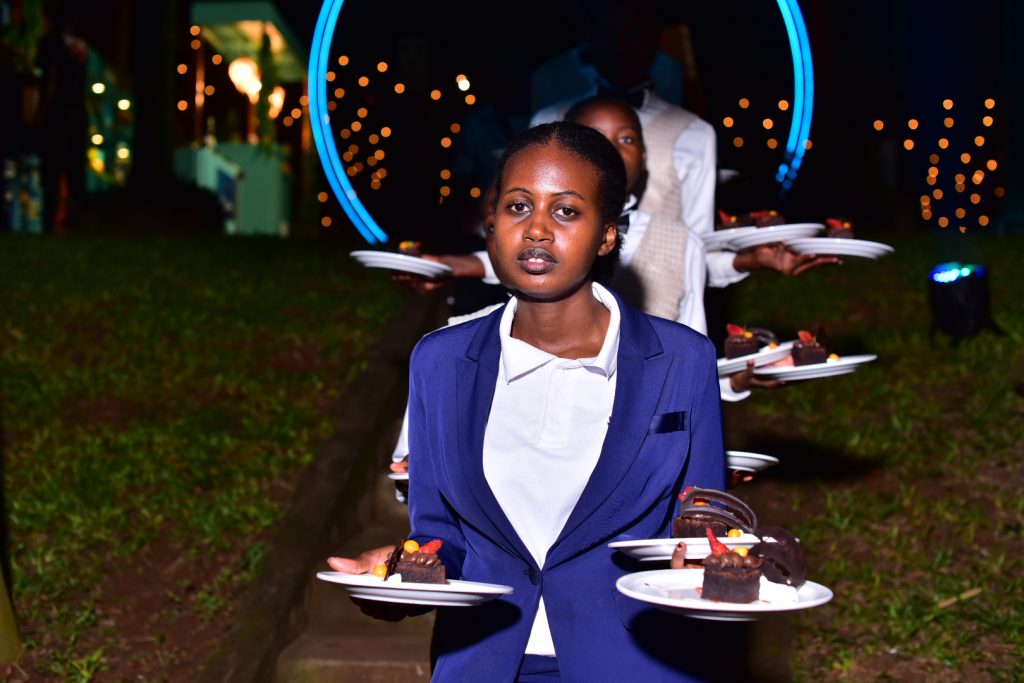 "Tonight, has been wonderful. I am grateful for the opportunity to be here and entice you all with my craft. I have loved every step of the process. Thank you, Singleton, this has indeed been good," said an elated Chef Keletso.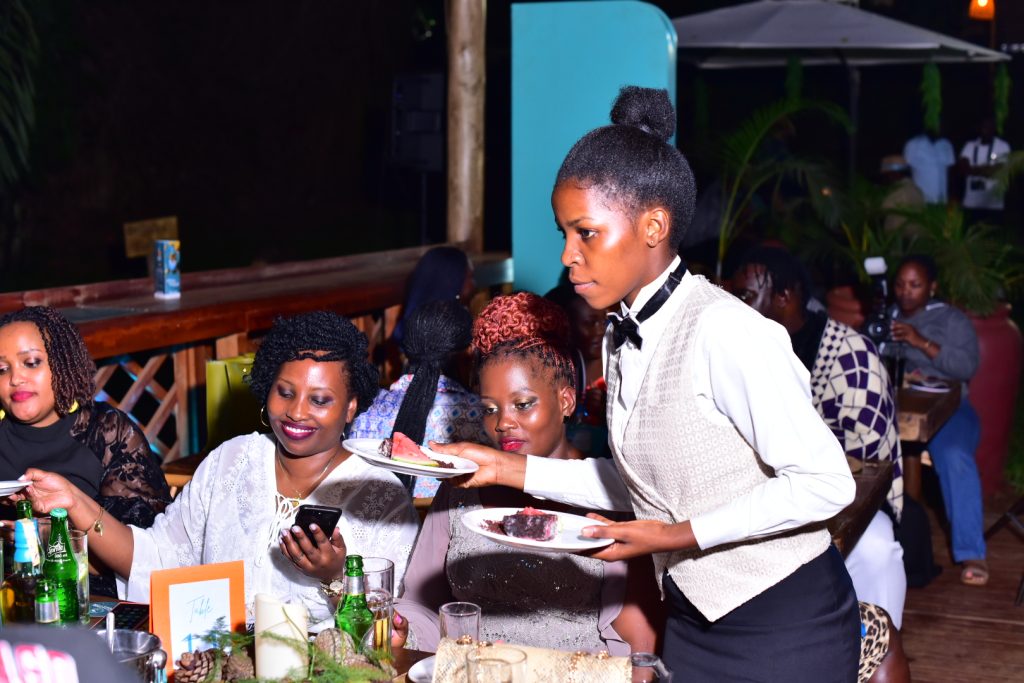 One of the unique aspects of the event was the infusion of The Singleton whisky into each dish, providing a delightful twist to the culinary creations.
Guests had the opportunity to share their own reviews of the food throughout the event, showcasing their appreciation for the diverse flavour profiles crafted by the chefs.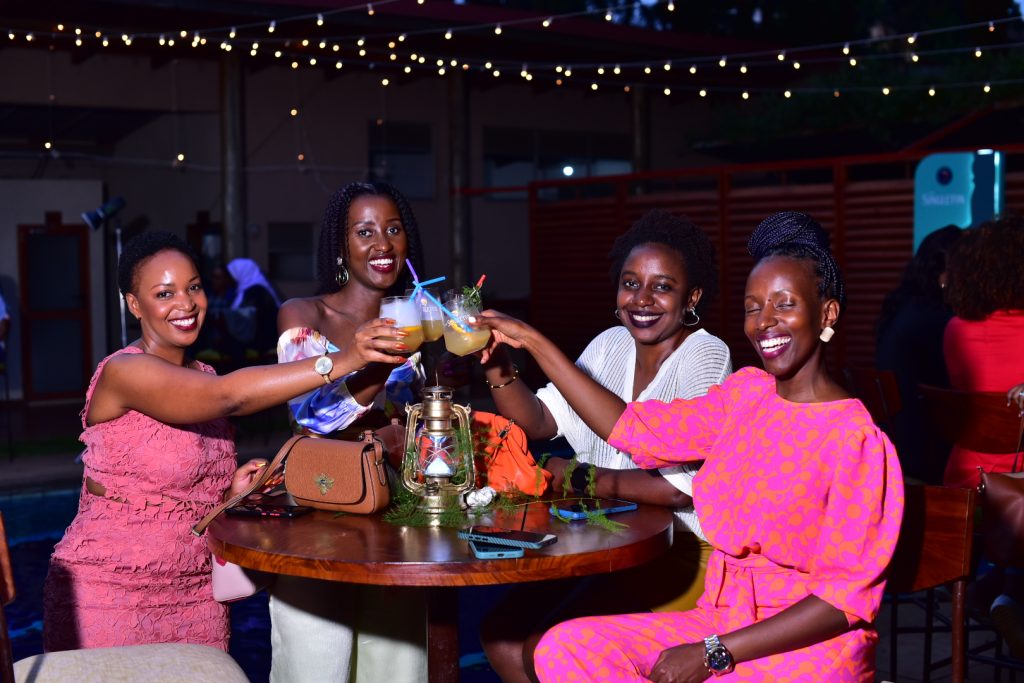 Christine Kyokunda, the UBL Brand Manager Scotch and Reserve, shared her delight on the event's success; "Tonight's highlight was in the way guests fully immersed themselves in the delicious and playful world of Singleton. The Singleton Chef Versus events serve as our primary approach to introducing consumers to a world of whisky delight and I must admit that tonight's edition has done just that. This has indeed been good," she said.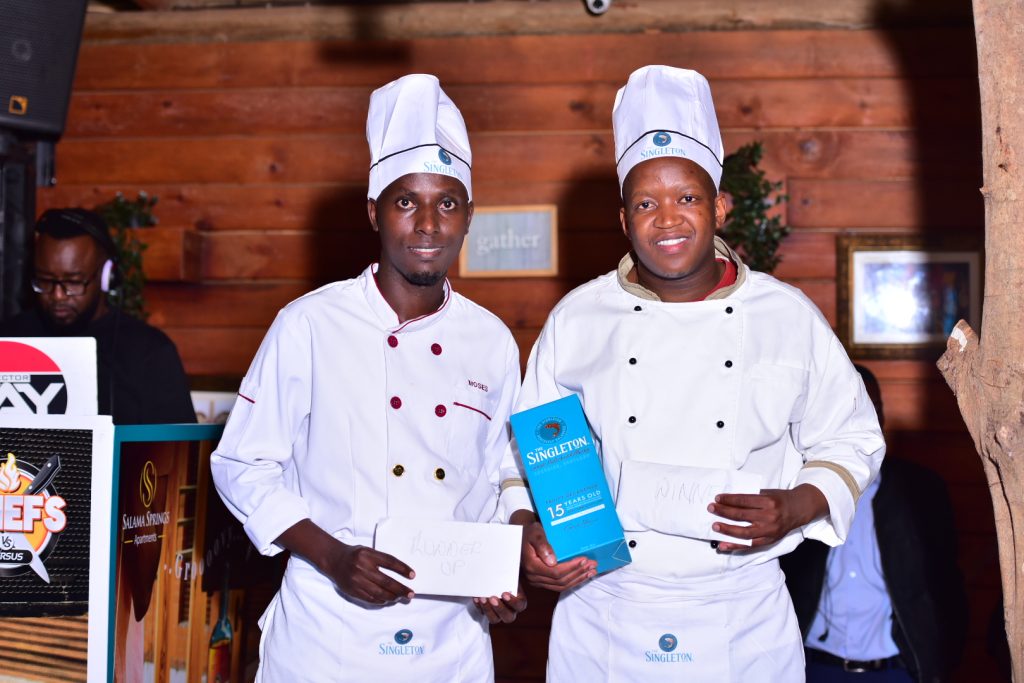 Ms Kyokunda presented the evening's winner, Chef Keletso, with a bottle of Singleton 18 whisky as a well-deserved gift. She was joined by top UBL executives including Agnes Ssali, Legal Director, and Daniel Kalungi, the National Key Accounts Manager.
In addition, guests departed with potted plants, a thoughtful memento of the evening.
Solome Basuuta and her band, along with celebrated disc spinner- Selector Jay, added to the ambiance of the event, as they kept guests entertained throughout the evening.
As the night came to a close, guests left with huge smiles, having enjoyed an evening filled with culinary excellence, whisky delight, and great entertainment.