Kawempe North Member of Parliament (MP) Muhammad Ssegirinya has returned to Uganda after being discharged from Amsterdam Universitair Medische Centra Hospital, Netherlands, where he has been receiving treatment.
The legislator has been hospitalized since August after his health worsened, months after being released from prison. His health challenges encompass a trio of ailments: skin cancer, lung infections, and liver swellings.
Over the weekend, Ssegirinya was discharged from the hospital and he decided to travel back home.
This afternoon, he arrived at Entebbe International Airport and was received by a group of his supporters who were waiting with an ambulance.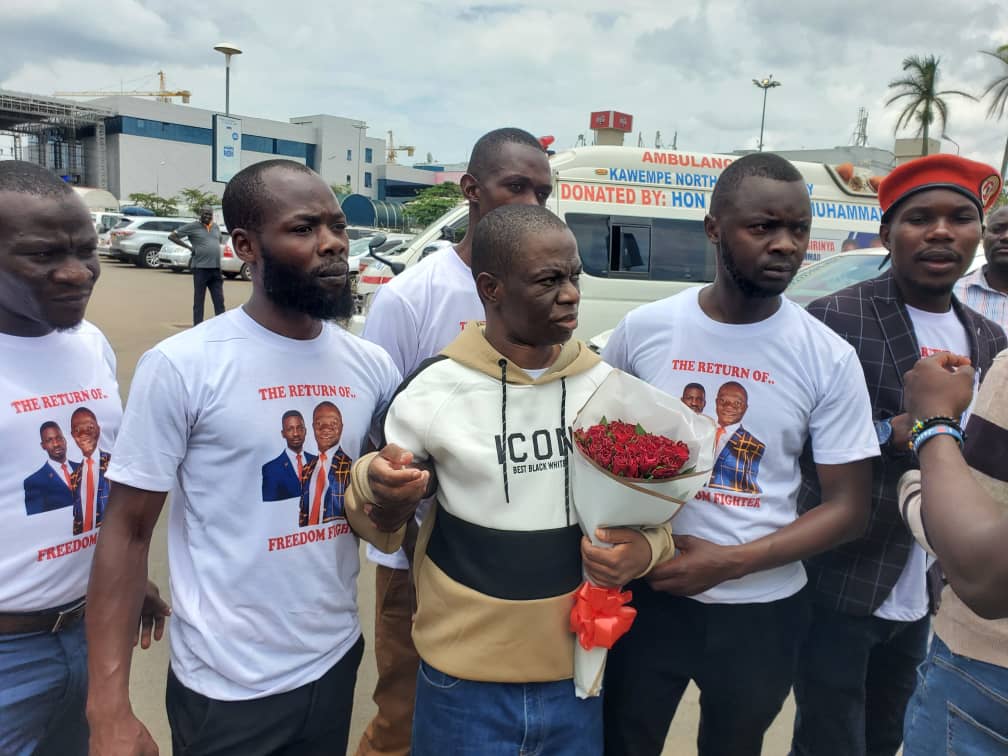 Speaking to journalists at the airport, Ssegirinya, who looked weak, said he was feeling much better.
"I'm feeling somehow okay. The doctors advised me to visit the hospital next month for further management," Ssegirinya said.
On the issue of medical bills, he accused parliament of neglecting him.
"My party is not supposed to pay my medical bills; it is parliament, according to the constitution," he said, revealing that his party cleared his bill that was worth Shs73 million.