Bashir Musaazi, a teacher and director at Buloba Royal College School, is honouring his late mother's vision by leading the Africa Children Heart Uganda Foundation to fulfil her dream of rescuing and uplifting underprivileged children.

Despite his mother's passing, Musaazi passionately embraced the responsibility to continue her legacy.

His late mother, Nakachwa Elizabeth Beverly yearned to rescue and uplift underprivileged children into responsible citizens. Sadly, she passed away before witnessing her dream fulfilled.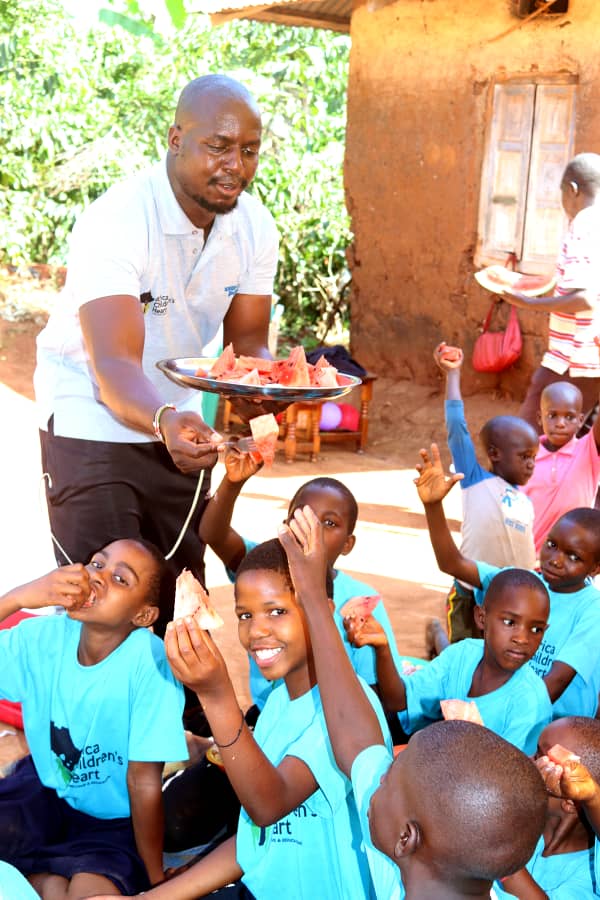 "As the sole heir, I assumed leadership of this foundation after my mother's passing. Having grown up among the children she rescued from the streets, nurturing and educating them, I felt compelled to continue her legacy. It was a challenging time when she passed, but I was determined to preserve her vision," Musaazi shared.

Musaazi's dedication extends far beyond rescuing children; he is making an indelible impact on the entire community.
Acknowledging his contributions, the community donated an acre of land to his foundation, enabling them to embark on transformative projects.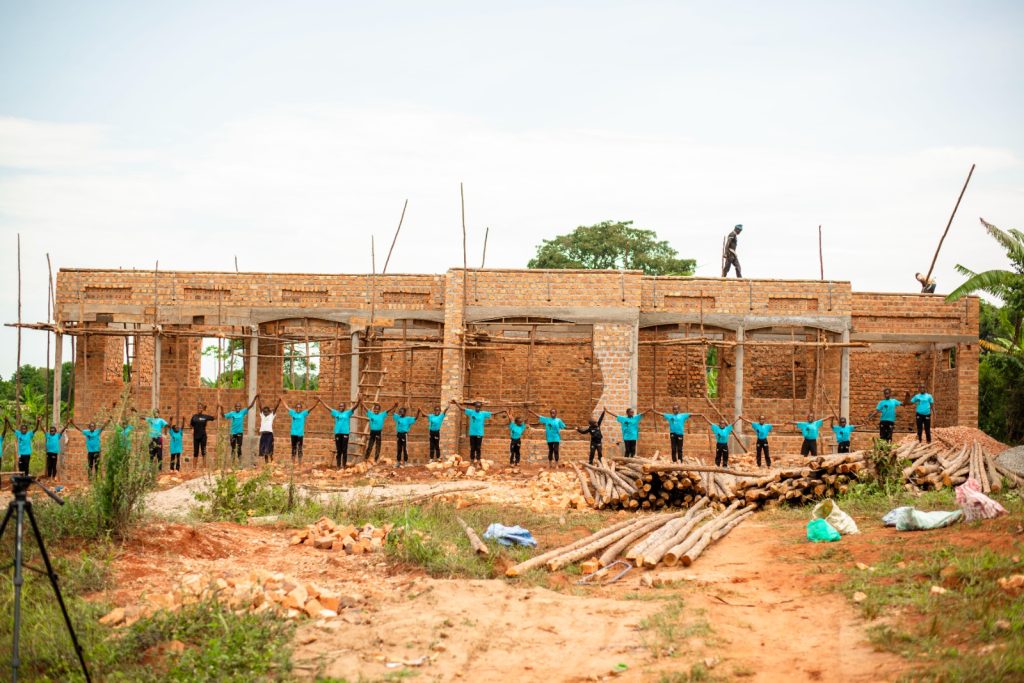 The first endeavor was the construction of a new residence for the children. "On the acre of land generously provided by the community, we have erected a building where the children will find a home. Our goal is to accommodate at least 90 children, driven by the inadequacy and age of our previous rented accommodation," Musaazi said.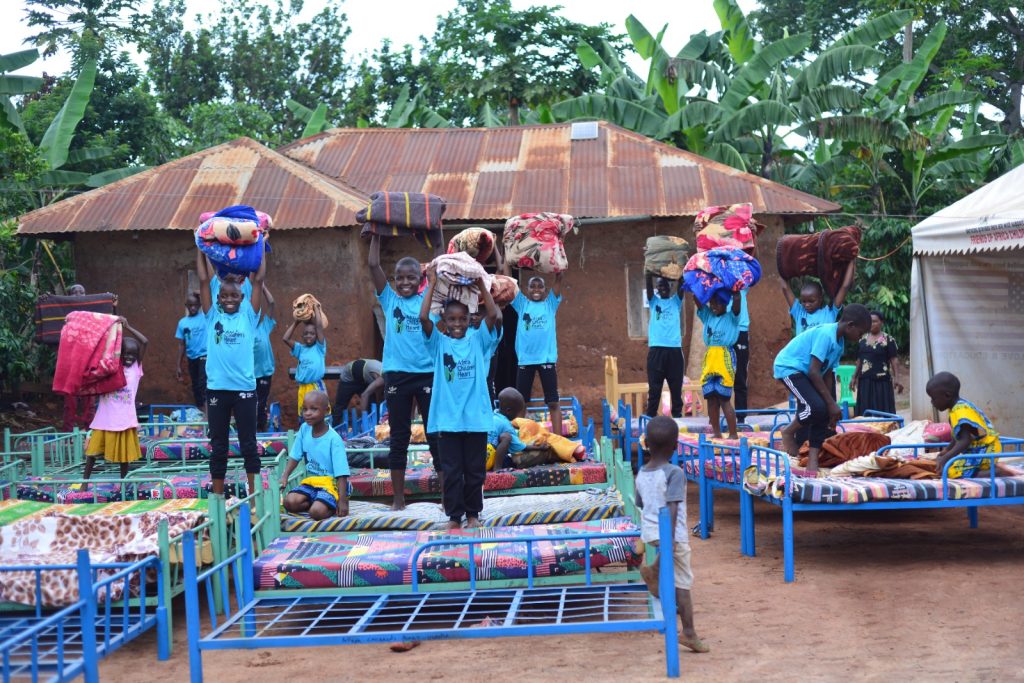 He added that the construction is nearing completion, with only minor finishing touches such as doors, windows, and plastering remaining. In addition to the housing project, the Africa Children Heart Uganda Foundation has made remarkable strides in addressing rural water sanitation needs, and providing clean water to the community.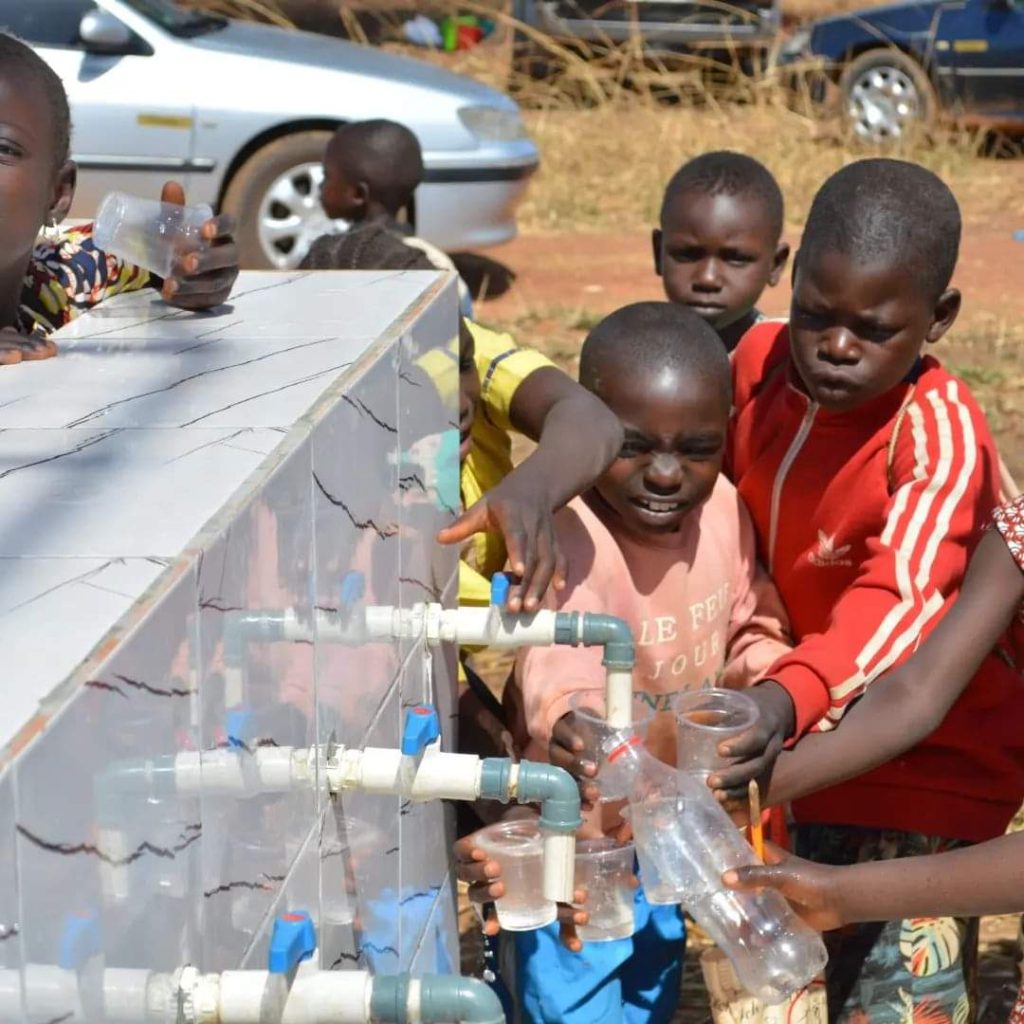 "Thanks to our initiative, most families in the area now have access to clean, pumped water. We aspire to ensure that by the end of this year, every family benefits from this essential resource," Musaazi stated.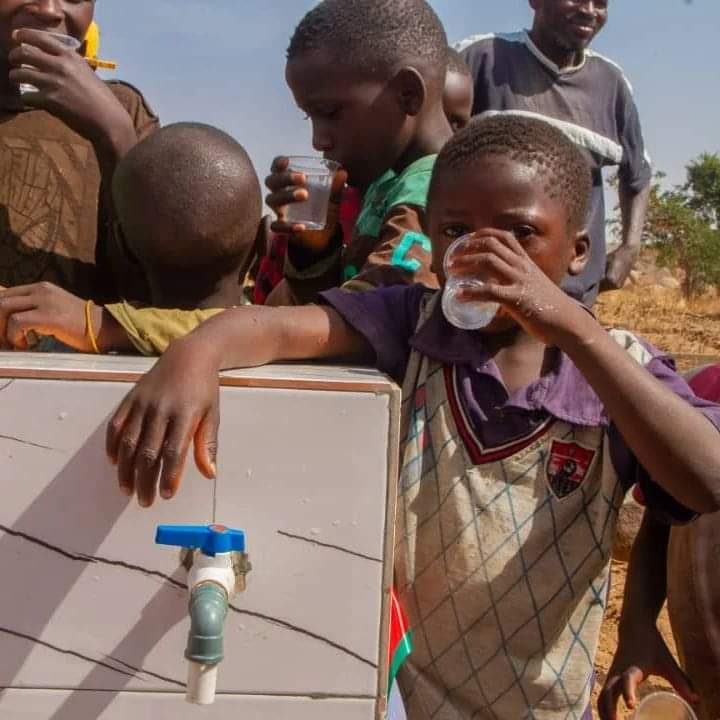 Musaazi is quick to credit the success of these projects to the contributions of several individuals including Uncle Doc and wife Ms Mandy Figarola, Mrs Sherry, Richard and his wife Melanie of 4th generation caretaker of the 1905 family of Restaurants, Mrs. Ruth and her husband Dr. Gilbert and many others.

"While we initially estimated the building project's cost at $30,000, we managed to reduce expenses through cost-effective measures. The children actively participated by assisting with sand collection, brick molding, and foundation laying. Volunteers also offered invaluable assistance at lower costs. With these savings, we now project the total project cost to be around $20,000," Musaazi shared.

He added that Ms Ruth and her husband Dr. Gilbert, Mr Richard and his wife Mrs Melanie, Sherry and many others spearheaded the construction of the new Orphanage Home.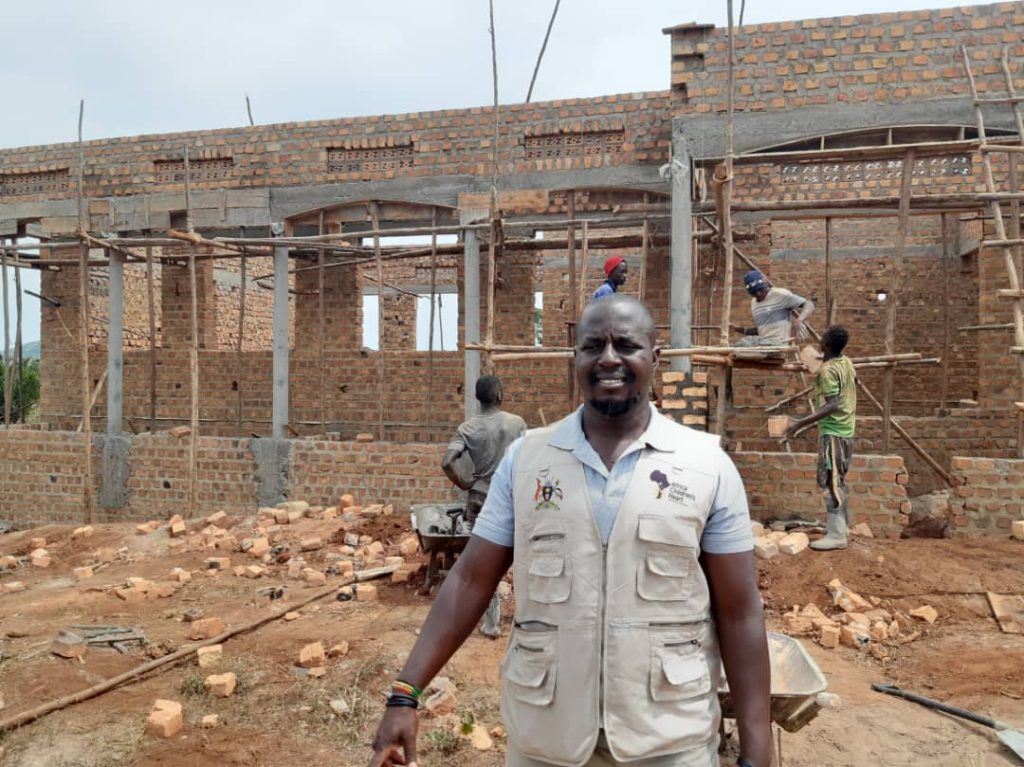 Regarding the water project, he mentioned that their partners invested $3,000, while the community rallied to acquire additional necessities such as the pump and solar components. The total value of the water project now stands at $15,000.

Charles Kai, LC1 Sango A, expressed his gratitude, stating, "We deeply appreciate the opportunities that Mr. Bashir, the organization's coordinator, has brought to our community. His tireless dedication to caring for the children has made a significant impact. We are thankful for the improved water supply and hold hope for further support, particularly the establishment of a clinic or hospital. Our small clinics often face medicine shortages, and the nearest hospital is 7 to 10 km away. If a hospital could be constructed for us, our gratitude would know no bounds. In summary, his foundation has transformed our village."

A resident of Sango Village Miss Harriet Namuyomba, initially had reservations but later shared her positive experience, saying, "We had concerns when the foundation first arrived in our village, as they brought children whose backgrounds were unknown to us, leading to many questions. However, we soon realized that our apprehensions were unfounded, as the foundation had noble intentions. After renting a place for some years, we made the decision to allocate them a piece of land for their projects, and I'm delighted that they've constructed a larger house for the children."

According to Mr Musoke William, the Secretary of Sango Village, he expressed his immense gratitude, saying, "I am profoundly thankful for the Africa Children's Heart Foundation Uganda, led by Uncle Bashir, for their unwavering support in nourishing, educating, providing healthcare, and ensuring the overall well-being of our children. We greatly appreciate the improved water supply, which has resolved our most pressing challenge. Residents now have access to free tap water, whereas previously, they had to travel long distances to fetch water from wells, exposing children to various risks. The foundation has also played a pivotal role in helping our children secure sponsors, receive essential educational materials, and enjoy exceptional care."

Challenges and Aspirations

Despite their achievements, Africa Children Heart Uganda faces challenges related to healthcare facilities and providing sanitary pads for girls. They actively seek the support of a company or individual willing to assist with sanitary pad distribution on a thrice-weekly basis.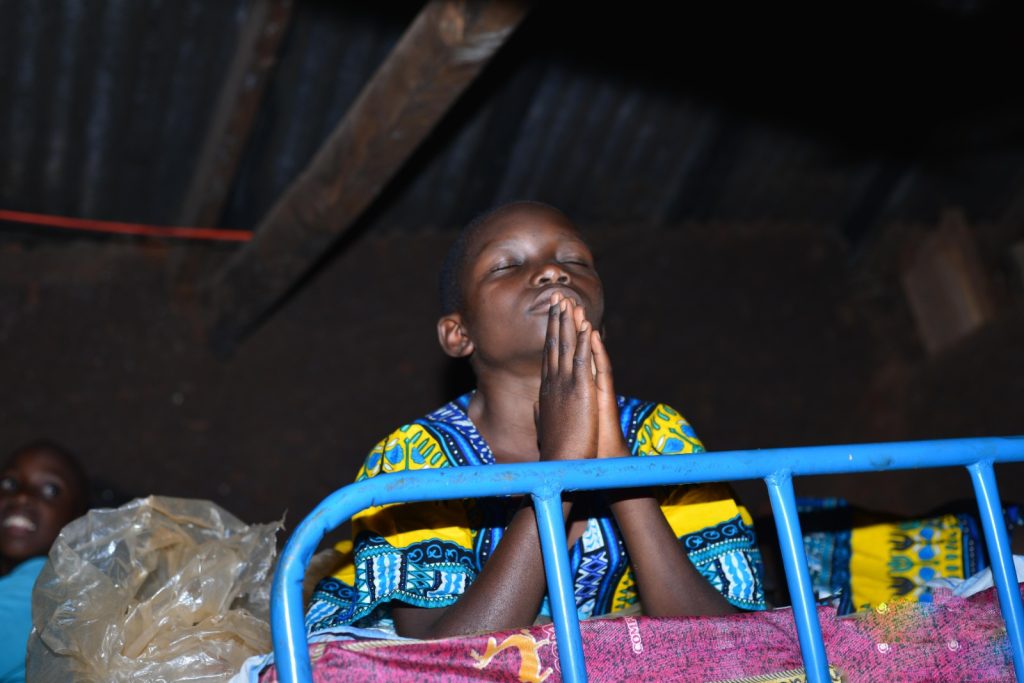 Musaazi expressed a strong desire for additional investments to facilitate the construction of a hospital. Moreover, he revealed plans for a room in the new building designated for vocational activities, such as carpentry and sewing.

About the Orphanage: The orphanage primarily serves vulnerable children, including street children, the blind, survivors of assault, individuals with disabilities, and those living with HIV, among others. It focuses on rescuing and rehabilitating these children, offering them hope for a brighter future.