United Bank for Africa – Uganda (UBAU), hosted a dynamic breakfast meeting that brought together the visionary beneficiaries of the Tony Elumelu Foundation (TEF) Alumni. This event marked a significant milestone in fostering collaboration and support for entrepreneurs within Uganda.
The breakfast meeting, led by UBA Uganda's Managing Director/CEO Ms Chioma A. Mang and the executive team, served as a platform for open dialogue and collaboration between UBA Uganda and the TEF Alumni. During this gathering, the challenges faced by TEF Alumni as entrepreneurs in Uganda were candidly discussed, with a focus on finding practical and financial solutions and fostering collective growth.
The Tony Elumelu Foundation was established in 2010 by Tony O. Elumelu, the chairman of UBA Group plc based in Lagos, Nigeria, as an African non-profit organization. It holds the distinction of being among the pioneering members of the Global Impact Investment Rating System. To date, the Foundation has provided empowerment opportunities to more than 18,000 African entrepreneurs spanning 54 African nations. TEF's overarching goal is to drive economic growth, foster job creation and promote social development among Africa's youths by championing entrepreneurship.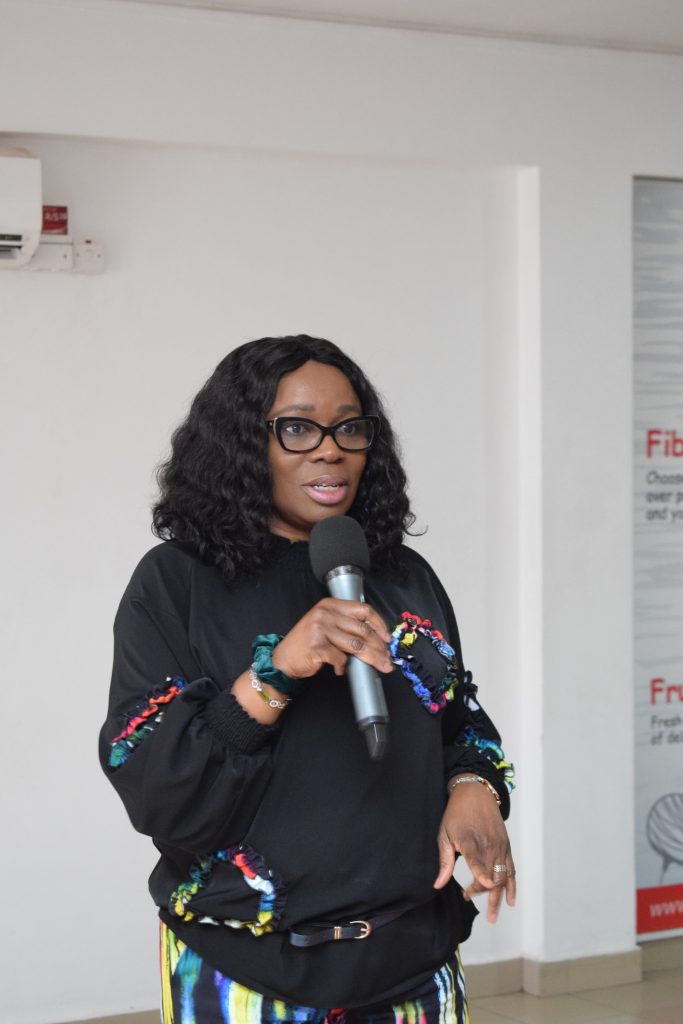 The Managing Director/CEO of UBA Uganda, Chioma A. Mang, encouraged the TEF Alumni to explore collaborative opportunities among themselves. Recognizing that TEF Alumni operate diverse businesses, Chioma emphasized the potential for these enterprises to support each other in a symbiotic manner, ultimately bolstering their collective success while enriching Uganda's business landscape.
Kisambira Kenneth, UBA Uganda's Executive Director, emphasized the importance of TEF Alumni embracing the trend of mutual support, with the understanding that the hand that gives receives more. He highlighted the significance of the alumni giving back to their communities through sharing knowledge, skills, and resources to ensure that each entrepreneur maximizes the benefits of the seed capital assistance received from the Tony Elumelu Foundation.
Ms. Faith Mercy, President of TEF Alumni in Uganda, expressed her gratitude towards UBA for organizing such a pivotal meeting. She stressed the importance of UBA's continued support through similar engagements, which she believes will significantly contribute to the growth of their businesses. Ms. Mercy also commended UBA for its exceptional customer service, recognizing it as the top bank in customer service in Uganda.
One of the standout moments of the event was the testimonial from Mr. Atuhamize Yoram, CEO of Jora Shoes Co. LTD and a TEF Alumni member. Mr. Yoram attributed the remarkable transformation of his business to the support received from the Tony Elumelu Foundation and UBA Uganda. Thanks to the TEF seed capital, Jora Shoes Co. LTD was able to acquire machinery, which catapulted their production rate from a mere 5 pairs a day to an astounding 1,000 pairs a day.
Mr. Yoram further stated his commitment to creating employment opportunities for Ugandan citizens. By the end of the year, Jora Shoes Co. LTD aims to provide livelihoods to up to 120 individuals, contributing significantly to the local economy.
The breakfast meeting between UBAU and TEF Alumni stands as a testament to the power of collaboration, mentorship, and support in driving entrepreneurship and economic growth. UBAU reaffirms its commitment to empowering entrepreneurs and fostering an environment where businesses can thrive.