The Ministry of Energy has said that the government has limited ability to address the issue of soaring fuel prices in the country, emphasizing that this is a global concern affecting multiple nations.
Fuel prices have been on the rise since early August, reversing a year-long trend that had seen petrol averaging at Shs4,800 per litre and diesel at Shs4,600.
Currently, petrol prices have surged to as high as Shs5,400 per litre.
During a plenary session on Tuesday, the Minister of State for Energy, Hon. Sidronius Okaasai, affirmed that the government would continue to refrain from intervening in commodity prices due to factors beyond Uganda's control.
"Uganda operates a liberalized downstream petroleum market, where pump prices are determined by the forces of demand and supply, guided by the Petroleum Supply Act of 2003 and Petroleum Supply General Regulations (2009) with amendments of 2012 and 2018," stated Okaasai.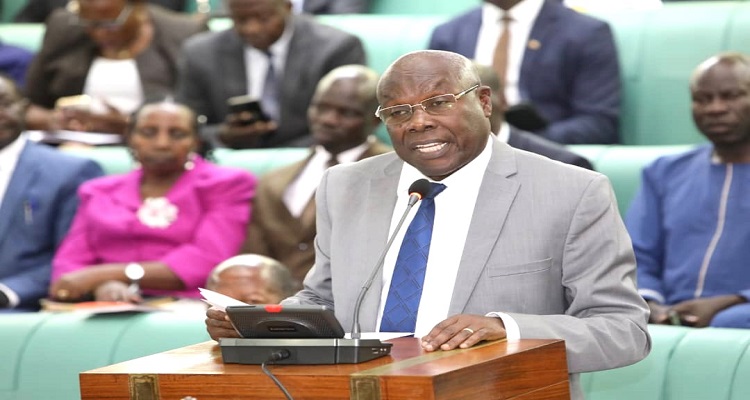 He went on to explain, "The spike in global oil demand, particularly during the summer season in Europe and the United States, has exerted substantial pressure on oil prices. High demand driven by seasonal factors and increased economic activity has significantly contributed to the recent surge in fuel prices worldwide."
The Speaker of Parliament, Anita Among, who presided over the session, urged the government to formulate a concrete plan to address the rising prices, rather than relying solely on market forces to determine the fate of Ugandans.
"Fuel prices have surged; what immediate, medium, and long-term plans does the government have to mitigate these escalating prices?" she inquired.
Tanzania led the region in the current wave of escalating fuel prices, with Uganda now grappling with the consequences. Neighboring Kenya recently implemented a 'Fuel Stabilization Fund,' a form of subsidy aimed at curbing price increases.
However, Minister Okaasai reiterated that his ministry can only "monitor the supply," emphasizing that all factors contributing to the price spike originate from external sources.
"The escalating fuel prices in Uganda can be attributed to a combination of global factors, including deeper OPEC+ supply cuts, positive macroeconomic sentiment, robust global oil demand, the seasonal impact of Europe and the United States' summer season, foreign exchange rate fluctuations, and the noticeable rise in oil prices," he said.