In many parts of Africa, deeply rooted superstitions and beliefs often hold significant sway over people's lives, becoming an integral part of their daily routines.
This cultural backdrop sets the stage for a recent development involving former Uganda Cranes player, Sulaiman Mike Mutyaba, who has stepped down from his role over allegations related to witchcraft.
While Mutyaba's official resignation letter to Zziwa Steven, the Team Manager of Buddu FC, did not explicitly state the reason for his abrupt departure, reports suggest that concerns surrounding witchcraft within the team played a pivotal role in his decision.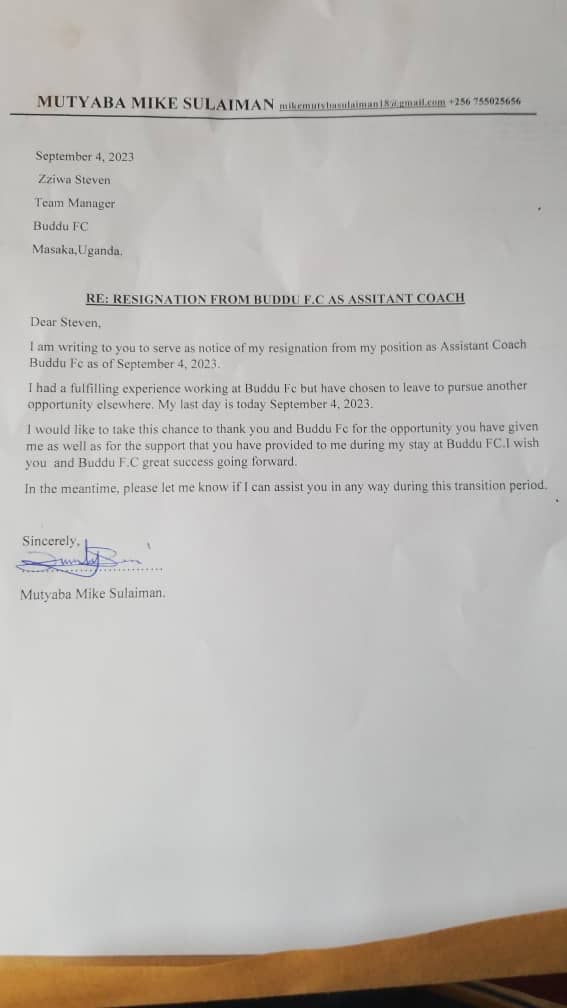 "I decided to resign at Buddu since witchcraft was too prevalent. So, it was better for me to resign and let those who take witchcraft seriously manage the team," Mutyaba stated, as quoted by NBS Sport.
Buddu FC, representing Buddu County (Ssaza), participates in the Masaza Cup. Mutyaba had been serving as an assistant to Simon Peter Mugerwa at Buddu during this year's Masaza Cup tournament.
Following a 2-1 victory over Buluuli in the final group phase game on Sunday, Buddu secured a place in the Quarterfinal stage.