Uganda has participated in the United Nations World Tourism Organization (UNWTO) 66th Regional Commission for Africa, held in Mauritius and inaugurated by Prime Minister Pravind Kumar Jugnauth of the Republic of Mauritius.
Led by Minister of Tourism, Wildlife, and Antiquities, Tom Butime, the Ugandan delegation, including UTB Board Director Mwanja Paul Patrick and CEO UTB Lilly Ajarova, presented the country's Explore Uganda, The Pearl of Africa brand to delegates, reaffirming its commitment to sustainable and responsible tourism.
This engagement opens up collaboration opportunities with the global tourism community.
Uganda's dedication to striking a harmonious balance between tourism growth and environmental conservation was underscored during the meeting. By promoting sustainable tourism practices that benefit local communities, protect natural resources, and preserve cultural heritage, Uganda aims to contribute positively to the continent's tourism growth.
During the event, UNWTO Secretary-General Zurab Pololikashvili emphasized the UNWTO Agenda for Africa's vision of strong governance, increased education, and enhanced job opportunities through innovation, advocacy for Brand Africa, travel facilitation, and growth unlocking via investment and public-private partnerships.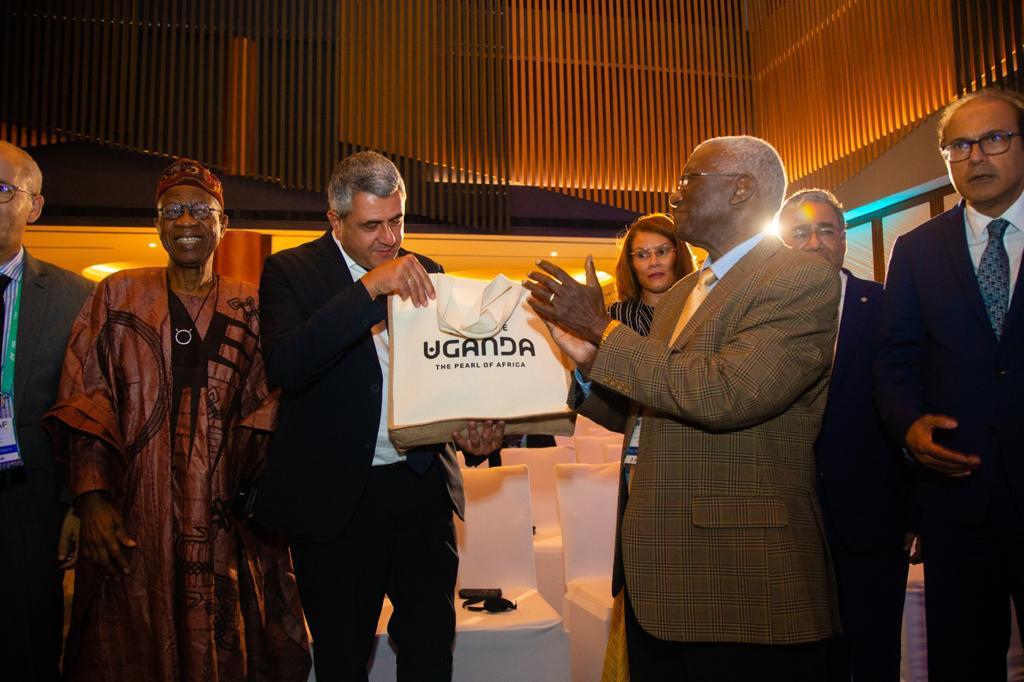 Minister Tom Butime highlighted Uganda's unwavering commitment to preserving its natural treasures and promoting cultural exchange through responsible tourism practices. The country expressed enthusiasm for collaborating with the global tourism community to achieve shared sustainable development goals.
As a UNWTO member, Uganda gains access to valuable tourism research, data, technical assistance, capacity-building initiatives, and networking opportunities with industry leaders worldwide. This membership enhances Uganda's reputation as a premier tourist destination, attracting more visitors seeking unforgettable experiences.
UNWTO's latest data shows a return to pre-pandemic tourism levels across Africa, with international arrivals reaching 88% at the end of the first quarter of this year.
Globally, international tourism receipts reached USD 1 billion in 2022, a 50% growth compared to 2021.
CEO UTB Lilly Ajarova expressed optimism that UNWTO membership will catalyze Uganda's tourism sector recovery, fostering economic growth, and providing livelihood opportunities for local communities.
The meeting reaffirmed tourism's role as a driver of development and opportunity in the region, with a special focus on its potential for job creation and investments.