Aster Medcity, a prominent quaternary care healthcare center in South India, joined forces with Magnus Medi, a leading brand in India's medical tourism industry, and the Uganda Cancer Institute (UCI) to host the first-ever bone-marrow transplant conference.
The event was held at the UCI-Fred Hutch Cancer Centre and witnessed a diverse gathering of doctors, nurses, researchers, laboratory technicians, and students affiliated with the Uganda Cancer Institute.
This conference is just one of the many initiatives planned under an upcoming academic exchange and collaboration program between UCI, Aster Medcity, and Magnus Medi.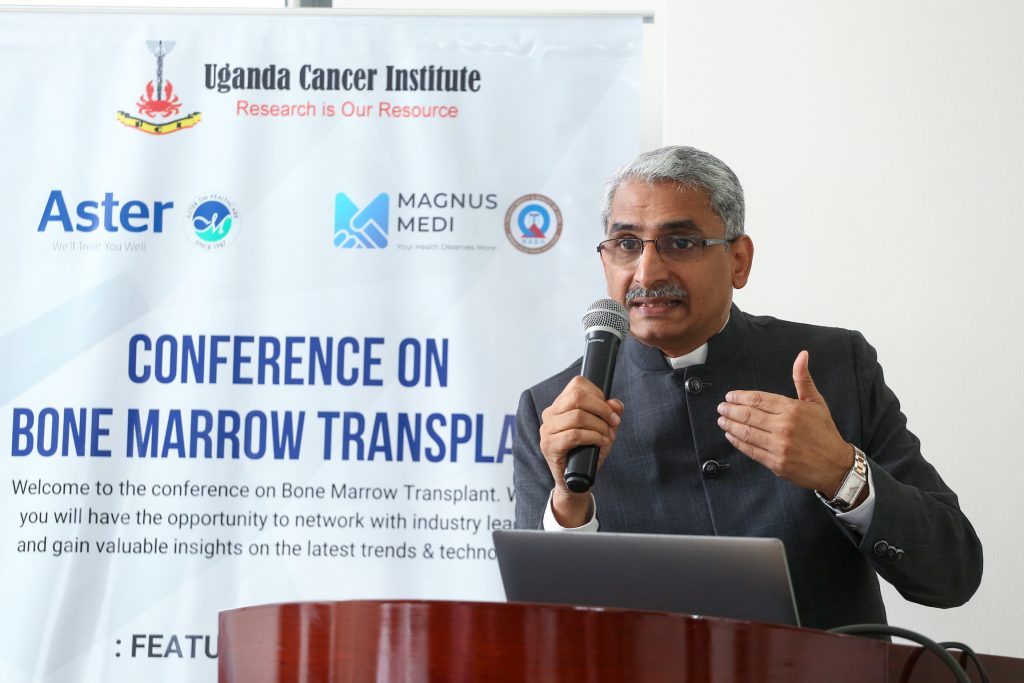 During the conference, Dr. Ramaswamy N. V, Senior Consultant – Hematology and Hemato Oncology and Director Hematologist at Aster Medcity, presented on the latest trends and technologies in bone marrow transplants.
He stressed the need for enhanced collaboration between African and Asian countries, emphasizing research, knowledge exchange, and the need to increase the pool of stem cell donors, as both continents lag behind North America and Europe in this specialized field.
The tripartite bone-marrow conference builds on a previous knowledge exchange visit in February 2022, where UCI staff visited Aster Medcity.
The collaboration and capacity-building efforts discussed among the three entities aim to improve healthcare, particularly in oncology, in Uganda. The partnership encompasses staff training, personnel exchange, and various other mutually beneficial projects like joint conferences and research collaborations.
The ultimate goal of this collaboration is for Aster Medcity Hospital and Magnus Medi to assist the Uganda Cancer Institute in establishing its own Bone-Marrow Transplant unit, thus reducing the need for Ugandans to travel abroad for this critical procedure.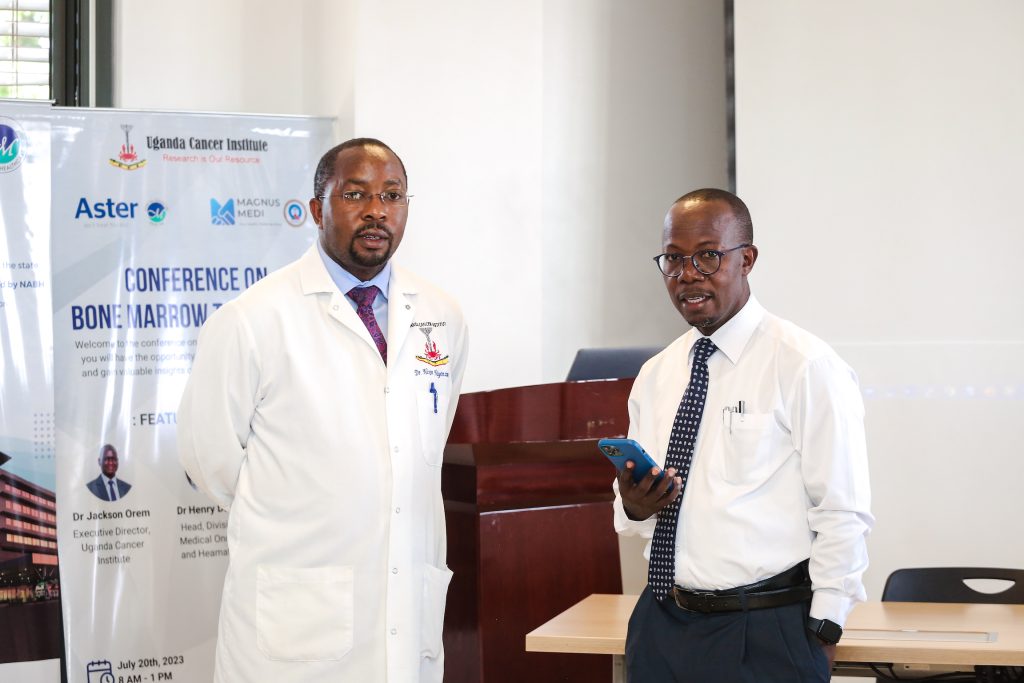 Dr. Nixon Niyonzima, the Head of the Department of Research and Training at UCI, emphasized that the conference aligned with UCI's vision to become an internationally recognized center of excellence for comprehensive cancer management in Africa.
The aim is to increase access to bone-marrow transplants for more patients, not limited to cancer cases but also including other benign hematology conditions like sickle cell disease and aplastic anemia, where treatments are currently scarce.
He noted that expensive treatment options outside the country hindered access to life-saving procedures, and knowledge exchange programs like the one with Aster Medcity and Magnus Medi are crucial to widen access to bone-marrow transplants in the near future.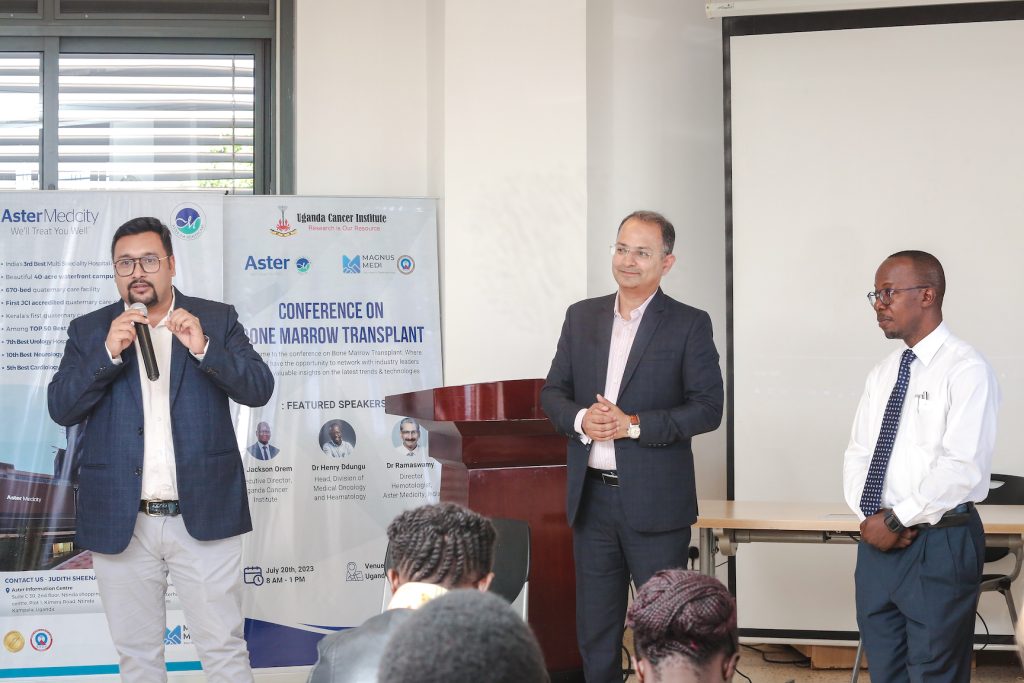 Dr. Ddungu, the Head of the Division of Medical Oncology and Haematology at UCI, highlighted that an expert team was being trained, and plans were underway to establish an international standard BMT center. Even as the transplants start in Uganda, collaboration with centers of excellence like Aster Medcity would remain relevant for handling complex cases.
UCI envisions expanding bone-marrow transplants to treat various illnesses, such as sickle cell disease, multiple myeloma, leukemia, and more, not just for Uganda but also for residents of the East African region and Sub-Saharan Africa.
This partnership promises to build capacity and pave the way for improved medical services and clinical care, reducing the need for patients to seek treatment abroad and establishing UCI as a hub for advanced cancer care in Africa.