Njeru Municipality Member of Parliament, Jimmy Lwanga, has refuted claims of joining Gen Muhoozi Kainerugaba's MK Movement, saying that his meeting with the First Son was solely to facilitate a meeting with President Yoweri Museveni.
Lwanga, a member of the National Unity Platform (NUP) party, stated during an interview on Next Radio that his intention was to advocate for the interests of the constituents he represents.
Lwanga clarified, "I sought Gen Muhoozi's assistance to arrange a meeting with the President because he had made numerous pledges to the people of Njeru Municipality. The residents urged me to remind the President of his commitments."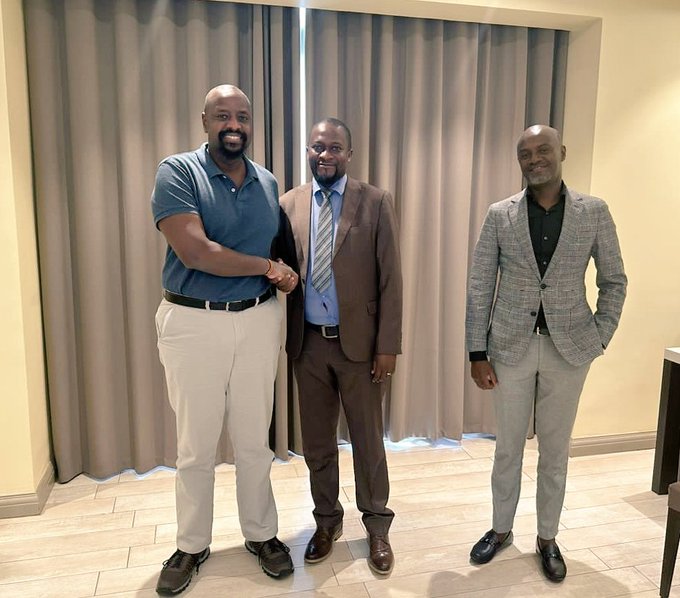 He further explained that despite his attempts to meet the President through various means, none of them had succeeded.
"I even brought the Prime Minister to Njeru, and she promised to relay our concerns to the President, but unfortunately, nothing came of it. As our term is coming to an end, I seized the opportunity to meet the First Son, who assured me of his support," Lwanga said.
However, Lwanga's meeting with Muhoozi has drawn criticism from NUP supporters. Joel Ssenyonyi, the spokesperson for the NUP party, confirmed that disciplinary action was being considered against Lwanga, with summons already issued.
In response, Lwanga asserted that he owed no explanation to the NUP. "I believe in an ideological competition rather than engaging in petty squabbles about who met whom. I represent over 180,000 people who belong to different political parties," Lwanga stated.
He added, "We have moved beyond the era of opposition where individuals would confront the government and cause chaos. We must embrace modern politics, as advocated by our Leader of Opposition in Parliament."