The Hannah Karema Football Tournament brought a wave of excitement and unity to Kinoni Sub County in Nakaseke District. Sponsored by StarTimes, this inaugural sporting event showcased exceptional talent and served as a platform for empowerment, elevating it beyond a traditional football competition.
The spotlight was firmly on Hannah Karema, reigning Miss Uganda 2023/2024 and StarTimes Ambassador, who led the event.
While preparing for her participation in the upcoming Miss World pageant in India, Karema took the opportunity to launch her "My Miss World Journey" campaign.
This initiative highlighted the fight against child marriages and emphasized education as a catalyst for a brighter future for youth.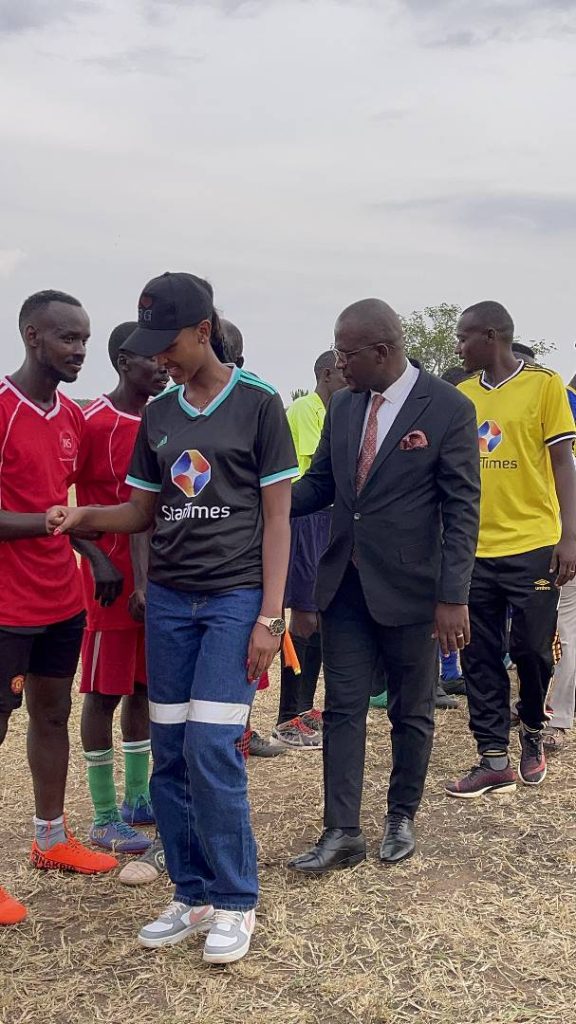 Karema expressed her enthusiasm, stating, "Sports and education can shatter barriers, empowering young minds to pursue their dreams. I'm honored to be part of this tournament that celebrates football while combatting harmful practices like child marriages."
The tournament reached its apex during the gripping finale at Kayonza Football pitch, where Kayonza FC battled Kinoni FC. The intensity of the match culminated in a thrilling one-zero victory for Kinoni FC, characterized by heroic saves from their goalkeeper and unwavering team spirit, igniting exuberant celebrations throughout the community.
Distinguished figures from various sectors graced the event, underscoring their support for talent development, community progress, and the fight against child marriages. Notable leaders, including Chairman LC 3 Kinoni Ham Nahurira, Statehouse mobilizer Robert Rwakandare, LC 5 District Councillor Julius Nabimanya, and CEO of Miss Uganda Brenda Nanyonjo, hailed the initiative and praised the exceptional performances.
StarTimes Uganda contributed significantly to the event, amplifying the spirit of unity and empowerment. StarTimes Ambassador Hannah Karema proudly presented the winners with a gleaming trophy, vibrant jerseys, brand-new footballs, and well-deserved cash prizes.