DKT Healthcare Uganda has launched their newest addition to the Kiss condom line: Kiss Extra Time. This innovative condom variant aims to enhance sexual performance and provide a more satisfying experience for couples.
Kiss Extra Time is specially designed with a unique delay lubricant inside the condom. This lubricant acts as a mild and temporary numbing agent for men, helping them last longer and delaying climax, thereby prolonging sexual pleasure.
As a prominent social marketing organization, DKT Healthcare Uganda is dedicated to offering affordable and safe options for family planning and HIV/AIDS prevention. They continually strive to develop unique products that improve the well-being and intimate health of their customers.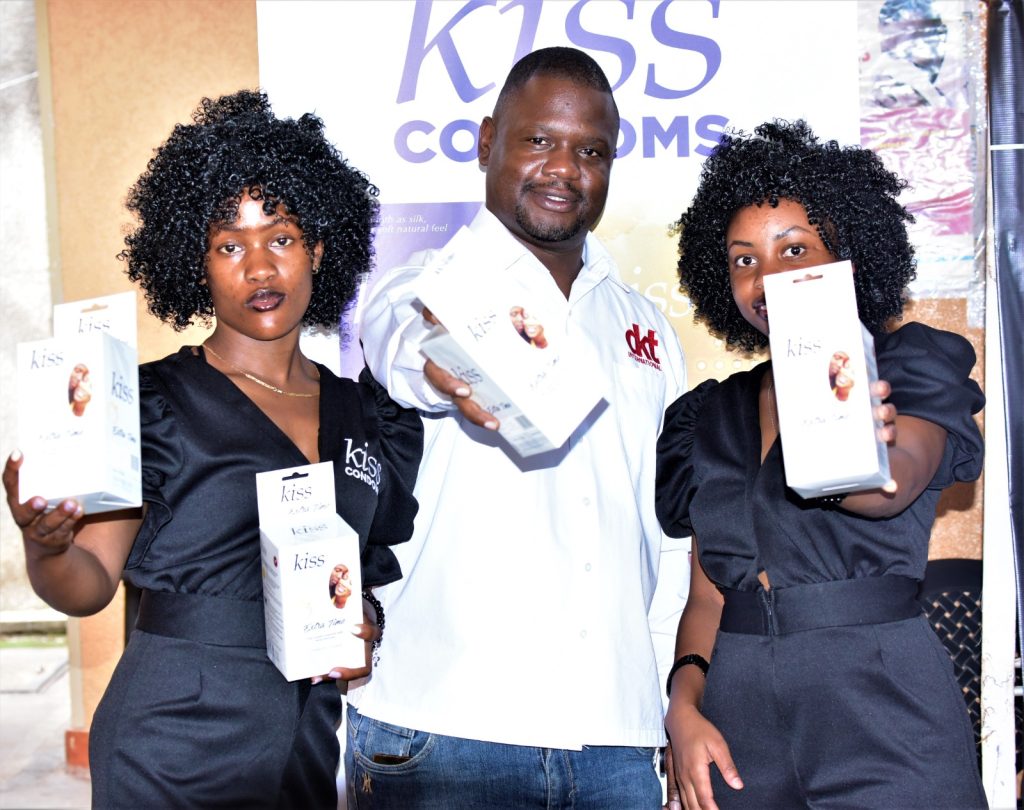 The introduction of Kiss Extra Time complements its diverse portfolio of condom variants, which includes popular choices like Kiss Classic, Kiss Chocolate, Kiss Strawberry, Kiss Studded, and Kiss Passion fruit. This wide range of options caters to individual preferences and needs.
Recognizing the desire of many couples to extend their intimate moments for mutual satisfaction and pleasure, DKT Healthcare Uganda believes that Kiss Extra Time provides the ideal solution. They aim to spark conversations about sexual well-being, sharing informative discussions, engaging facts, and exciting giveaways to highlight the importance of intimate health and safety.
Kiss Extra Time is now available nationwide in all drug shops and pharmacies at an affordable retail price of Shs2,000. It features a well-lubricated, smooth texture with a delay lubricant on the inside, allowing couples to stay safe while enjoying extended pleasure.