Over the course of the MARTYRS DAY commemoration at the martyr's shrines in Namugongo, a total of 30 pilgrims were rushed to hospitals in Kampala due to severe medical conditions.
Prize Tayebwa, the manager of Kampala West Red Cross branch, revealed that the affected pilgrims, mostly women, suffered from serious health issues such as high blood pressure, anaemia, and various chronic ailments.
Tayebwa further explained that the Red Cross responded to a total of 300 medical emergencies, with many cases involving swollen limbs resulting from extensive walking. Some individuals required specialized care, necessitating urgent transfers to hospitals.
The patients were transported to healthcare facilities such as Naguru, Mulago, and Norvik. Meanwhile, amidst the medical emergencies, the Red Cross team also dealt with 20 cases involving children and adults who had become separated from their relatives.
Among the reported cases, three involved adults, while 17 pertained to children. Fortunately, four children were successfully reunited with their parents through phone calls, as they had provided contact information for their family members.
In a separate incident, law enforcement authorities arrested over 70 individuals at Namugongo for attempting to steal from exhausted pilgrims.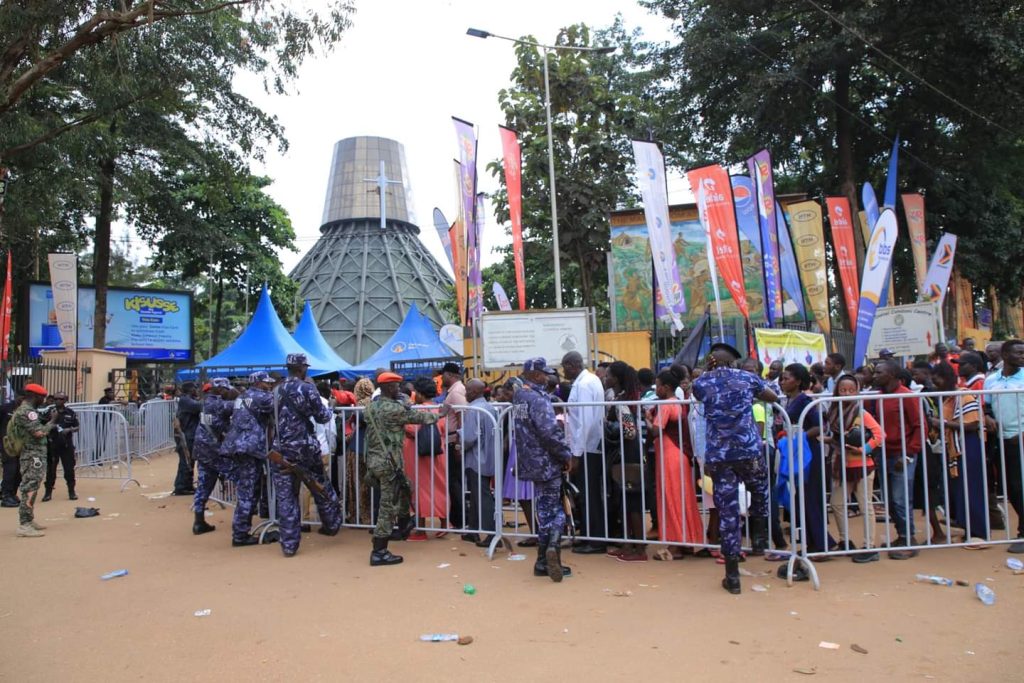 Vigilant security teams, both overt and covert, strategically positioned themselves among the pilgrims and apprehended the suspects in the act of opening bags and snatching valuables like mobile phones and wallets from unsuspecting individuals.
Patrick Onyango, the spokesperson for the Kampala Metropolitan Police, disclosed that some of the arrested individuals deliberately caused disturbances to divert attention and facilitate theft from the pilgrims.
They are currently under custody at the Kira Division Police Station, which has jurisdiction over both the Catholic and Anglican shrines. Out of the recorded cases, 19 involve theft of mobile phones, while 10 are related to general theft.
"We have apprehended 70 individuals, including two females. However, the overall situation remains relatively calm and normal," Onyango stated.
Onyango expressed gratitude to the pilgrims for their cooperation with the security personnel.