Anselm Besigye, the son of Dr. Kizza Besigye and Winnie Byanyima, has successfully completed his academic journey at the University of Chicago, graduating with a Master's Degree in Anthropology.
Displaying his excitement, Dr Kizza Besigye took to social media to share his joy, stating, "Hearty congratulations, Anselm! Today, @akbesigye was awarded his Master's Degree – MA (Anthropology) from the prestigious University of Chicago! I am immensely proud of your unwavering dedication and outstanding academic performance. Keep forging ahead!"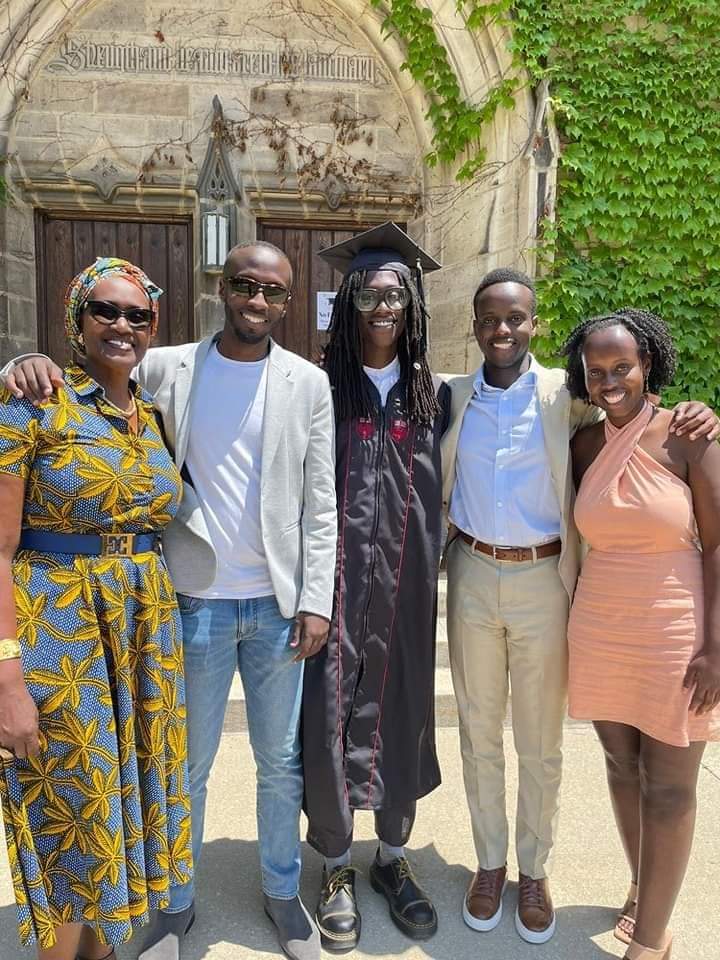 Anselm earned admission to the University of Chicago on a distinguished scholarship, enabling him to pursue a Master of Arts in Social Sciences during the academic year 2022-2023.
His admission letter detailed a scholarship award valued at $40,000, granted through the Quadrangle Scholars Research Scholarship program.
Furthermore, in 2021, Anselm accomplished another milestone by graduating from Harvard University, where he earned a Bachelor's Degree in Arts in Social Science, with a major in Anthropology.