Kenyan musician and social media sensation Bahati has recently secured an ambassadorial deal with the prestigious Dubai Department of International Trade (DET), aimed at strengthening ties between Africa and the dazzling city of Dubai.
In an exclusive interview with our publication, Bahati expressed his gratitude for being chosen as Africa's representative to showcase the remarkable story of Dubai. He considers it both a humbling and motivating experience. With its elegance, innovation, and limitless possibilities, Dubai is a city that captivates Bahati, and he feels a tremendous responsibility to represent Africa and share the narrative of this renowned destination.
Bahati aims to inspire others and foster stronger connections between Africa and Dubai through his ambassadorial role. His journey involves promoting collaboration, growth, and mutual understanding between the regions. Together, Africa and Dubai can forge a brighter future and establish enduring partnerships that benefit both sides.
Discussing Dubai as a destination for couples and families, Bahati enthusiastically expressed his willingness to take his beautiful wife and children to Dubai, emphasizing the city's commitment to safety, cleanliness, and hospitality. He believes Dubai is the ultimate holiday destination for couples and families worldwide, offering an extraordinary array of attractions, activities, and experiences tailored to people of all ages and interests.
Bahati delved into the details of the A-Z campaign and his collaboration with Dubai Tourism. The campaign aims to unveil the hidden gems and unique experiences Dubai has to offer, from A to Z. Each letter of the alphabet corresponds to various attractions, landmarks, activities, and cultural elements that showcase the diversity and enchantment of Dubai. As an ambassador, Bahati is thrilled to be part of this initiative, sharing his personal experiences and insights to encourage visitors and residents alike to explore beyond the well-known landmarks and discover Dubai's hidden treasures.
Regarding the impact of his ambassadorship on the perception of African art and artists on the global stage, Bahati sees a significant opportunity to positively influence the perception of African art. He plans to promote and highlight the immense talent and creativity of African artists while fostering collaborations with artists from around the world. Bahati aims to support art education initiatives in Africa and showcase the remarkable talent of African artists to a global audience.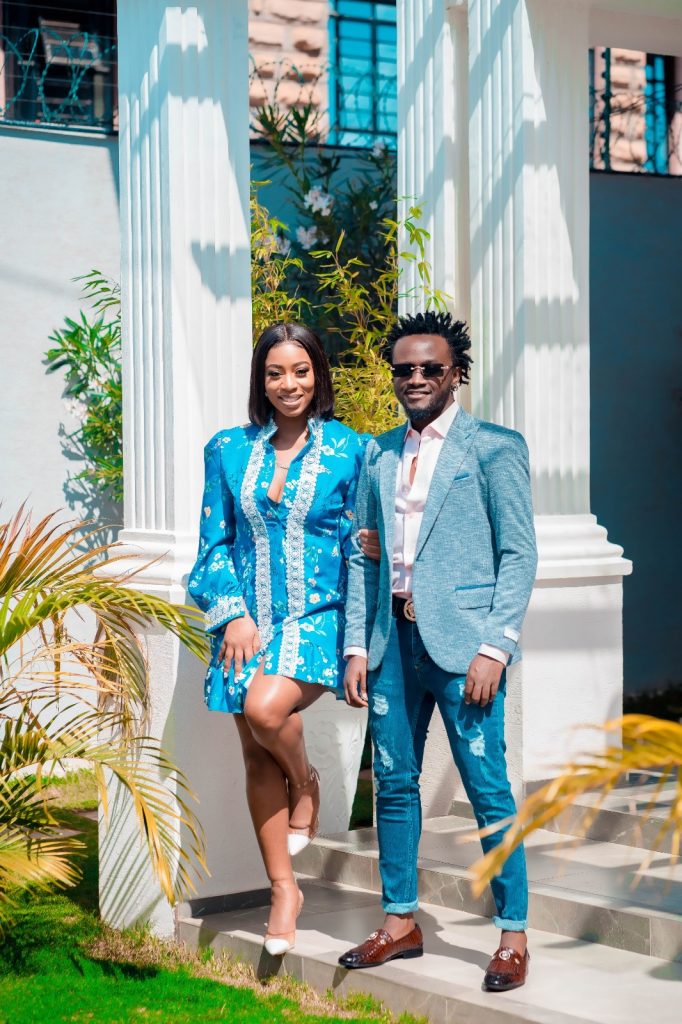 When asked about the unique qualities of African art and how Africa can collaborate more effectively, Bahati highlighted the originality of African artists, driven by their diverse cultures, backgrounds, and storytelling. He emphasized the importance of collaboration, knowledge sharing, and cultural exchange programs to elevate the African art scene. By embracing these principles, African artists can collectively contribute to a greater understanding and appreciation of African art worldwide.
To aspiring African artists seeking similar levels of success and recognition, Bahati's advice is to remain resilient, ignore negativity, and always give their best. He encourages artists to embrace their unique perspectives and continuously refine their artistic skills. Bahati firmly believes that any African child with a dream can turn it into reality through dedication and hard work. He proclaims, "It's Our Time, It's Time for Africa!" as he encourages fellow artists to seize the moment and make their mark on the global art scene.