A shocking video capturing a car flying through the air has been circulating on social media platforms. The incident occurred last night at Kayunga Road Junction along Acacia Avenue.
According to reports, the fatal accident took place around 1:26 a.m. when a black Mercedes-Benz with the registration number UBL 189R lost control upon reaching the Kayunga junction.
The driver, identified as Kimera Faziru from Buwate, was reportedly driving at a high speed from the Acacia side when the car struck three street children before colliding with the road barriers.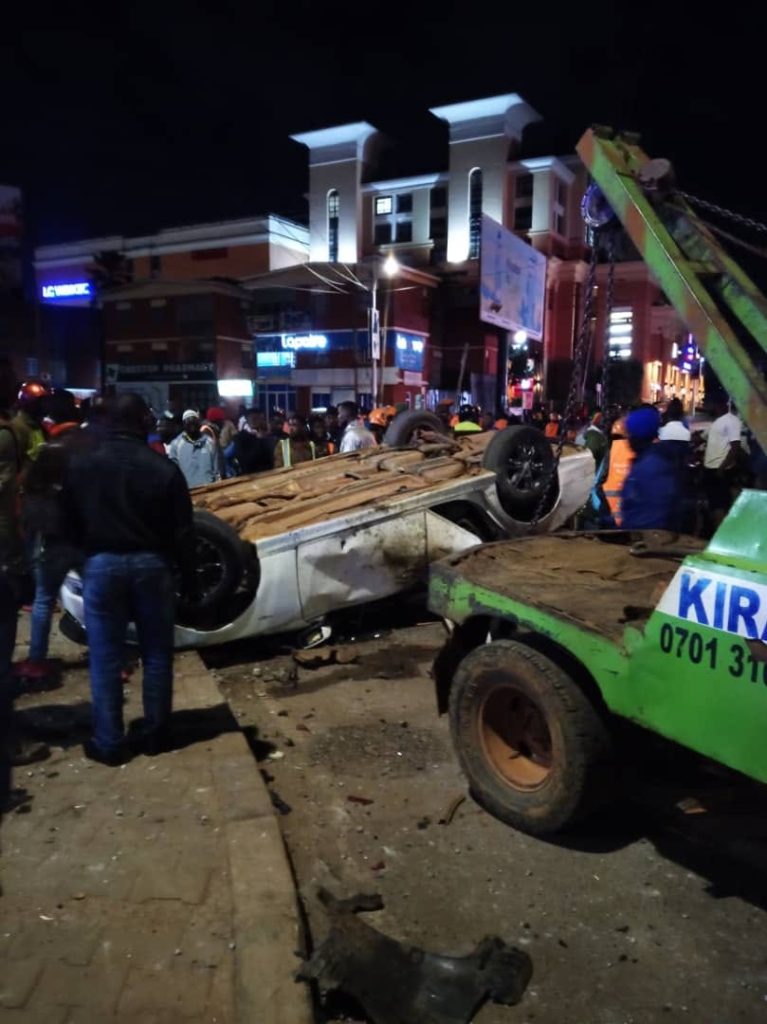 The vehicle then continued its trajectory and collided with a white Toyota Mark X, bearing the registration number UBF 788K, which was approaching from the Mulago side.
Assistant Superintendent of Police Luke Owoyesigyire, the Kampala Metropolitan Deputy Police spokesperson, confirmed that the injured victims were immediately rushed to Mulago Hospital. Unfortunately, two of them succumbed to their injuries.
Owoyesigyire stated, "Both vehicles involved in the accident have been impounded at Kira Road Police Station pending further inspection by the Inspectorate of Vehicles."
He further added, "All drivers involved in the accident were promptly transported to nearby hospitals for medical treatment."