The Public Accounts Committee (Central Government) has initiated a fresh investigation into the Uganda Netball Federation (UNF) and the National Council of Sports (NCS) concerning an unaccounted expenditure of Shs139.3 million during a trip to Namibia in 2021.
The probe follows the findings of the Auditor General's report for the Financial Year 2020/2021, which revealed that in October 2021, the NCS disbursed Shs186 million to UNF for the participation of the She-Cranes, the Uganda national netball team, in the 2021 Pent Series and Africa Netball Championship held in Namibia from October 29 to November 17, 2021.
Out of the disbursed amount, Shs139.3 million was allocated for accommodation, with the remainder allocated to visa fees, COVID-19 tests, medical tests, participation fees, players' allowances, and team kits.
However, the Auditor General's report indicated that the invitation letter from Netball Namibia, the host country's netball association, stipulated that accommodation costs would be fully covered by the hosts themselves.
During the committee probe, it was discovered that the netball federation presented receipts totaling Shs139.3 million for accommodation at Safari Hotels Namibia, despite the accommodation supposedly being covered by the host country.
The committee expressed concern over the fraudulent nature of the receipts and questioned the authenticity of the documents presented by the UNF and NCS.
The NCS General Secretary, Dr Bernard Patrick Ogwel, stated that they had received a requisition from UNF, including an invoice from Safari Hotels Namibia. However, it was later revealed that the original letter from Namibia and information regarding the sponsorship by the Namibian government were not provided to the NCS.
UNF President Sarah Kityo denied reports that the Namibian government had covered any costs and challenged the NCS to provide evidence supporting their claims. She criticized the accountability process and claimed that there was a witch hunt against the Uganda Netball Federation.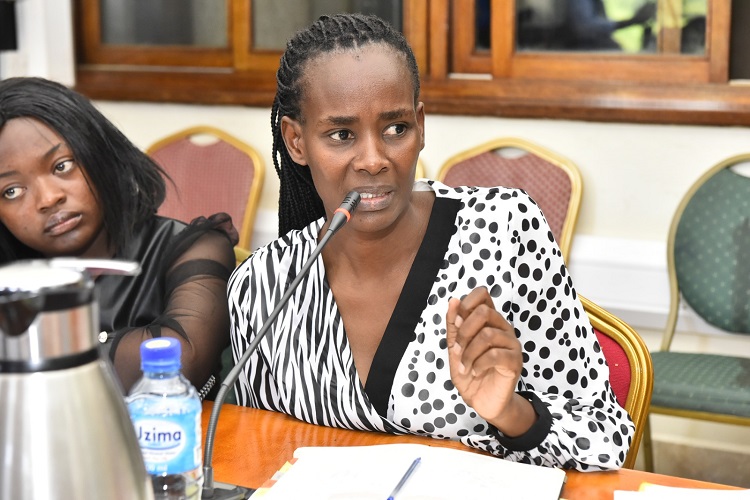 The contested documents will be subjected to the Criminal Investigation Department (CID).
This investigation comes after the Public Accounts Committee previously discovered irregularities in the accountability of Shs100 million allocated to the UNF for the International Male Netball Championship in South Africa.
The committee referred the UNF President, Vice President, and Treasurer to the Parliament Police Criminal Investigation Department for further handling, as allegations arose regarding the diversion of funds for personal use.
As the investigations unfold, both the Sports Council and the Netball Federation will face closer scrutiny over their financial management and accountability practices.