The army has confirmed that they are still in possession of the body of Private Wilson Sabiiti, the bodyguard who shot and killed State Minister of Labour Col. Charles Engola on May 2 and later turned the gun on himself and took his own life.
The minister was buried at his ancestral home in Oyam district on Saturday.
However, it is now 15 days since Sabiiti took his life, but he is yet to be buried. The late soldier's family and mourners at his ancestral home in Fort Portal, find themselves in a state of uncertainty as they don't know the whereabouts of his body.
Matooke Republic contacted army spokesperson, Brigadier General Felix Kulayigye, regarding the matter, and he confirmed that they have the body.
Kulayigye explained that they are still investigating the motives and circumstances surrounding Sabiiti's death. It is said he killed himself in a nearby saloon in Kyanja, Kampala suburb, minutes after killing his boss.
"Sabiiti's body will be released to his family once our investigation is complete," he stated.
Meanwhile, despite the fact that the UPDF is responsible for the burial of soldiers, in Sabiiti's case, they will not carry out the burial.
"The law does not permit us to conduct a burial for someone who has committed suicide," Kulayigye explained.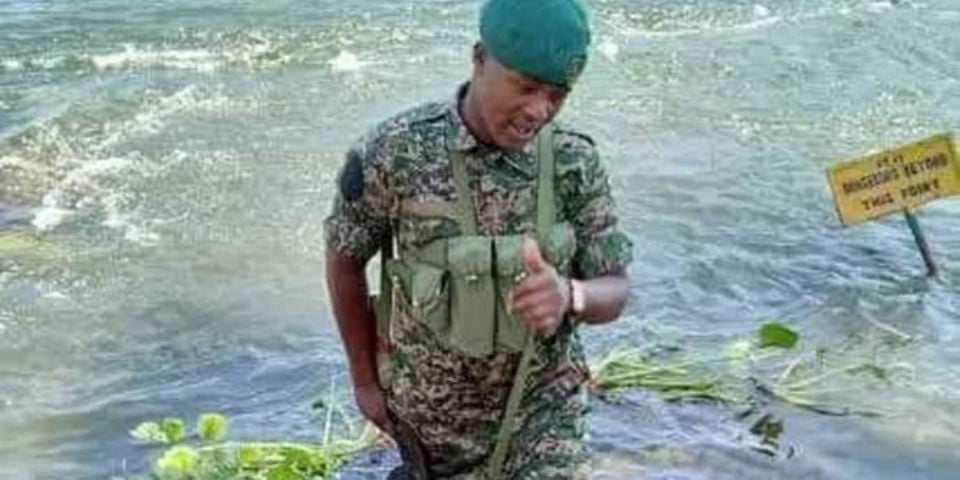 He confirmed that they will only deliver Sabiiti's body to his ancestral home.
"The army is not obligated to go beyond that since the deceased committed two crimes: murder and suicide," he said.
Despite the tragic circumstances, the family of the late minister chose to forgive Sabiiti.
"Our father taught us to forgive. I want to take this opportunity to forgive Pte Wilson Sabiiti, and may his family find solace," expressed Samuel Engola, one of Engola's children, during a funeral service that the state afforded Engola at Kololo Ceremonial Grounds.
| | |
| --- | --- |
| | ReplyForward |