Ugandans on social media have rallied together to raise funds for Stanley Kisambira, a driver for one of the judges, who was recently arrested after a WhatsApp audio of him expressing his frustrations over low pay went viral.
In the audio, Kisambira voiced his discontentment with his meagre monthly salary of Shs200,000, considering the immense responsibility entrusted to him as the driver of high-ranking officials.
Kisambira was arrested on Monday because of his statements, that threatened to harm the lives of those he is entrusted to drive.
"What exactly do you want me to do? I am a driver. I can ram into a stationary trailer, killing all the occupants, including the judge and bodyguard," Kisambira lamented in the audio, which ultimately led to his arrest.
The social media campaign aims to generate financial support for Kisambira's legal defense fees and provide assistance to his family.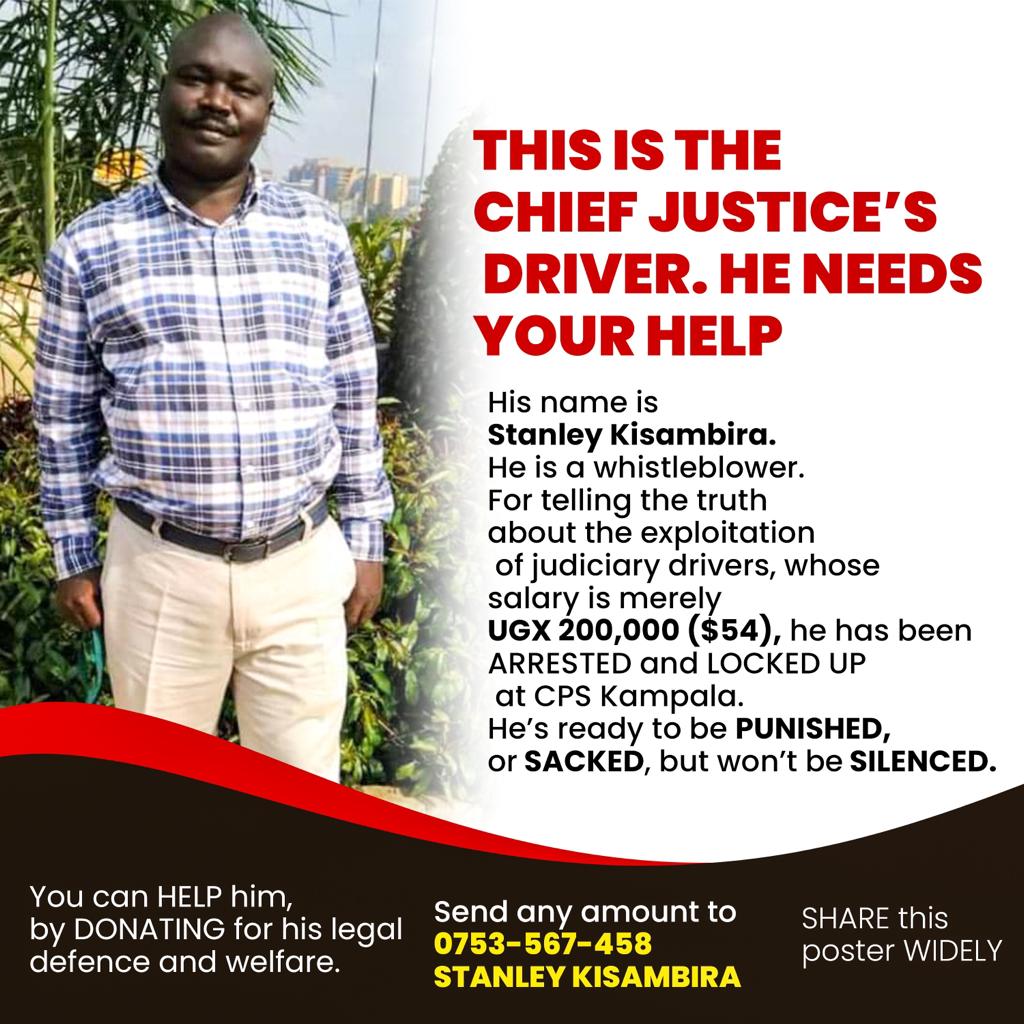 Jameson Karemani, the Judiciary Spokesperson, acknowledged that judiciary drivers are not highly paid, but he added that their salaries are supplemented with allowances.
However, Kisambira's audio revelations have shed light on the broader issue of poor welfare among low-ranking government employees.
This incident comes in the wake of a recent tragedy where a disgruntled bodyguard, Pte Wilson Sabiiti, fatally shot Charles Engola, the State Minister for Labour, before turning the gun on himself.