There is a growing trend of children assuming the political roles that belonged to their deceased parents.
The trend has occurred in numerous nations worldwide. But in Uganda, it just steadily growing.
The promotion of Muhoozi Kainerugaba, the son of President Yoweri Museveni, has been going on in Uganda over the past few months in a particularly active and noticeable way.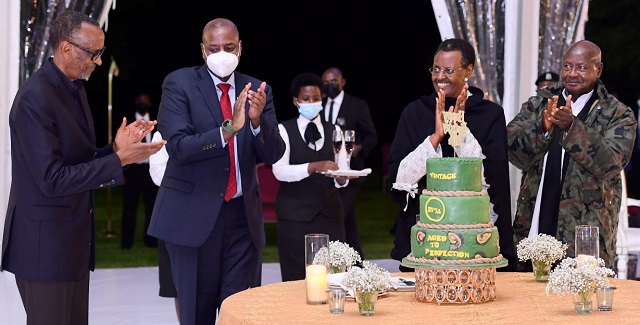 Muhoozi is being promoted as the best and only candidate to succeed his father, who has served as Uganda's president for more than three decades.
As a result of his MK Movement activities, he is relishing the spotlight. We are not yet sure if he is simply testing the political waters or laying the groundwork to succeed his father.
However, if he succeeds his father, it won't be an anomaly. We have seen instances of parents transferring political power to their kids.
Former Foreign Affairs Minister, Sam Kutesa handed over his Mawogola North constituency to his daughter, Shartis Musherure in 2021.
Kutesa picked his daughter as his successor. But in the NRM primaries, the daughter's first opponent was Museven's younger brother, Godfrey Aine Kaguta, also known as Sodo.
However, the hotly contested race was settled outside of the polls, at a meeting between the families of Museveni and Kutesa.
Also in 2006, veteran politician John Ken Lukyamuzi handed over his Rubaga South seat to his daughter, Susan Nampijja Lukyamuzi. Lukyamuzi endorsed her daughter to "keep" his Rubaga South seat when he was barred by the Inspectorate of Government from defending it in 2006. After five years, he regained it.
When Milton Obote died in 2005, his wife, Miria Obote, took over Uganda People's Congress party in a caretaker capacity and on retirement in 2010, her son, James Akena sought to succeed her. But he lost to Olara Otunnu.
There is also a growing trend of children "inheriting" the political positions of their parents.
It all started with Proscovia Alengot in 2012. Alengot replaced her father, the late Michael Mubangizi as Usuk County MP. Mubangizi died in an accident.
Alengot had always wanted to be a journalist before deciding to enter politics. But after her father passed away, she believed she was the right person to carry out his manifesto.
She was quoted saying; "My dad passed away and I wanted to fulfil his manifesto. I believe no one could fulfil his manifesto instead of me. He always said to me: 'You have to become a politician.'"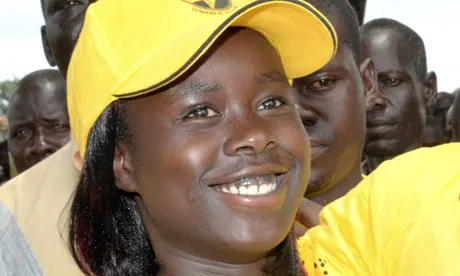 At the time, Alengot was at Uganda Christian University pursuing a bachelor's degree in Education.
Alengot won the election and became the youngest MP.
Fast forward to 2020, Kayanga Baroda Watongola was nominated to replace her deceased mother Rehema Watongola who had passed away.
Kayanga, who was aged 27 then and a finalist student of Community Based Rehabilitation at Kyambogo University, was fronted by her family members to run as an independent for Kamuli Municipality Member of Parliament.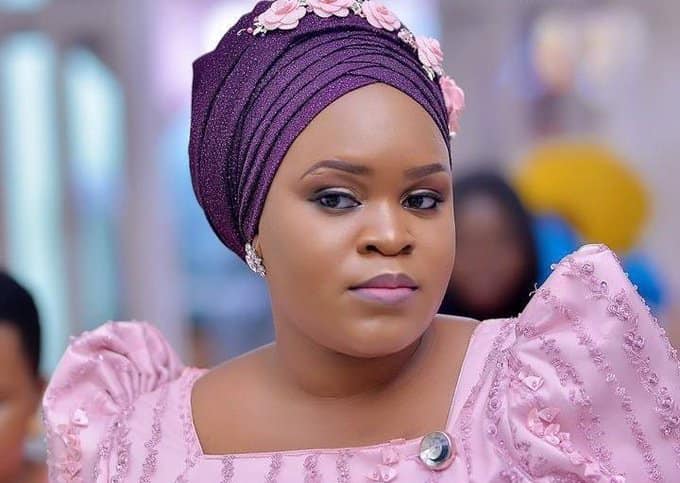 Family members urged that Kamuli voters demanded that a candidate from the family be presented to them to stand in Watongola's place.
The daughter successfully defended the mother's seat.
In May 2022, President Yoweri Museveni hand-picked Andrew Ojok Oulanyah to run as the ruling National Resistance Movement (NRM) flagbearer to replace his Late father, Jacob Oulanyah. Oulanyah died on March 20 in the USA.
"The decent thing to do is to let one of the children of Oulanyah stand in for him, for the remaining four years because if Oulanyah had not died, we would not have elections in Omoro until 2026. Whether he becomes useful or useless, we shall see. That's not the end of the world. If he doesn't perform it's not the end of the world," Museveni said.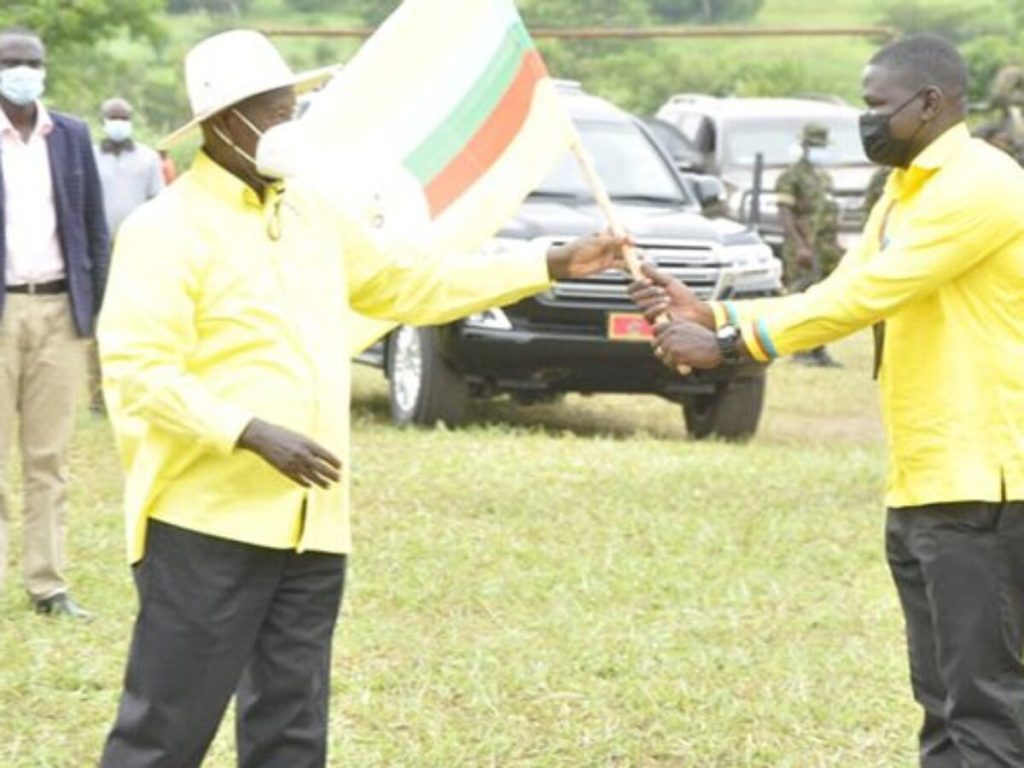 Ojok was declared the winner of the Omoro County parliamentary by-election.
Last year, Patrick Okabe and his wife, Christine Okabe died in a road accident. Emmanuel Omoding, one of their children stepped forward to step into his late father's shoes as area MP for Serere County.
Deputy Speaker of Parliament, Thomas Teyebwa was among the influential people that endorsed Omoding.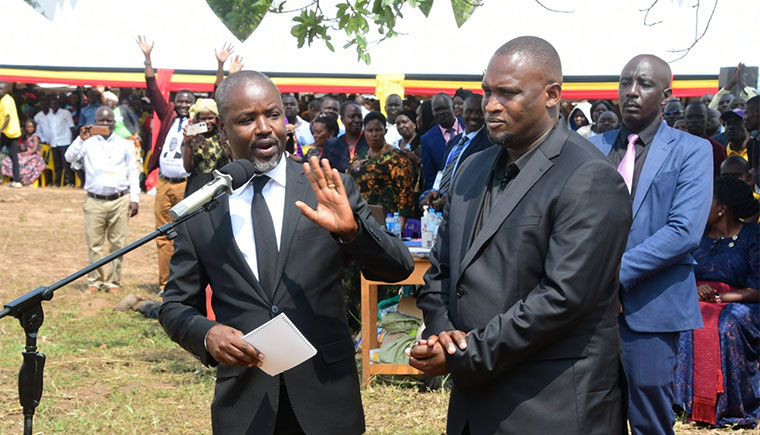 Omoding, who had spent over 10 years in Australia managed to convince voters in just two weeks of being in Uganda.  He won the by-election. 
Earlier this week, the cultural leaders of Lango agreed to front, Engola Samuel, a son of the late Col (Rtd) Charles Engola to replace his father as the next Member of Parliament (MP) for Oyam North constituency.
Engola who was shot dead by his bodyguard, Pte Wilson Sabiti last week at his home in Kyanja, a Kampala suburb was the MP for Oyam North and State Minister for Labour, Employment, and Industrial Relations.
The Parliamentary Election Act mandates the Electoral Commission (EC) to organise an election within three months when a constituency seat falls vacant. Even before the EC announces the by-election, the Lango cultural leaders already agreed to front Engola's son, Samuel Engola.