Served and enjoyed in any way you want: Neat, with ice or as a cocktail in a high ball, whisky enthusiasts should brace themselves to enjoy their favorite Johnnie Walker scotch whisky as they wind down and enjoy good times with friends for so many weekends to come.
This is after Uganda Breweries Ltd through their iconic Johnnie Walker brand kicked off weekly Bottle Turn Up activations, that will see the brand take over different top hangouts around town, with the aim of giving their customers a holistic Johnnie Walker experience.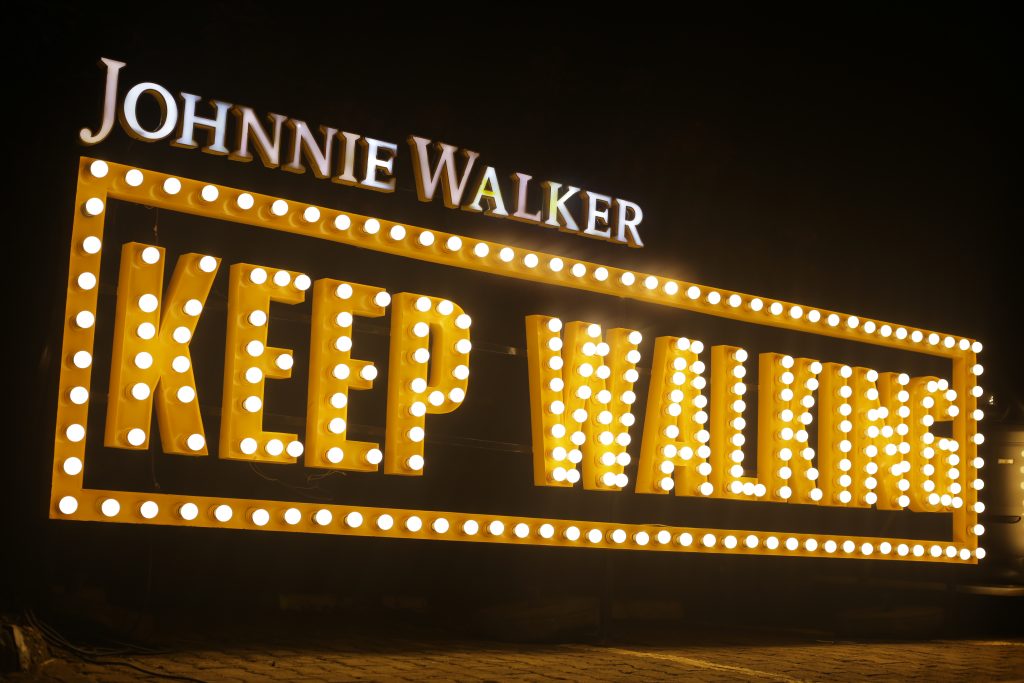 The Bottle Turn Up experience is a lifestyle event that gives whisky lovers an opportunity to revel in the flavorful taste of Johnnie Walker. Aged for at least 12 years, Johnnie Walker Black Label is a timeless classic with depth and balance of flavor that can be harnessed to capacity once paired with food, banter with friends and of course great music, all elements that the experience brings to whisky lovers.
The campaign kicked off on Thursday night with a Bottle Turn Up experience at Cask Lounge in Kololo, and subsequently made its way to Thrones Lounge in Bugolobi last night.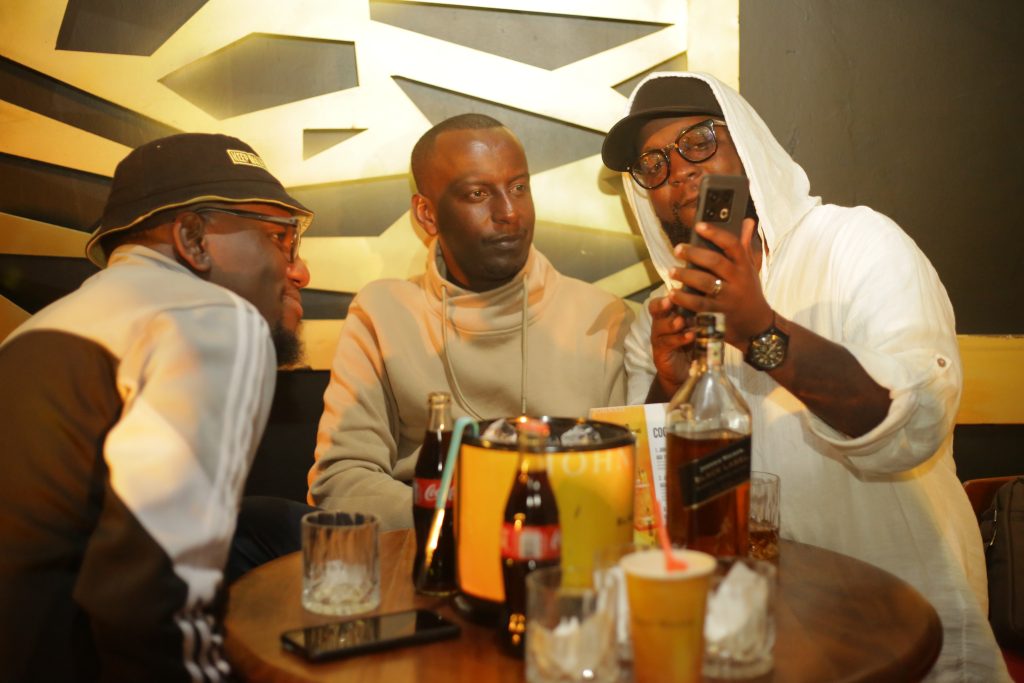 At Thrones, partygoers, who had already received the great news were treated to Instagram-able Johnnie Walker regalia coupled with a lit walkway and luxurious bottle service for every purchase.
But the most exciting part for most revelers was the amazing bottle offers on all Johnnie Walker whiskies that ran throughout the night.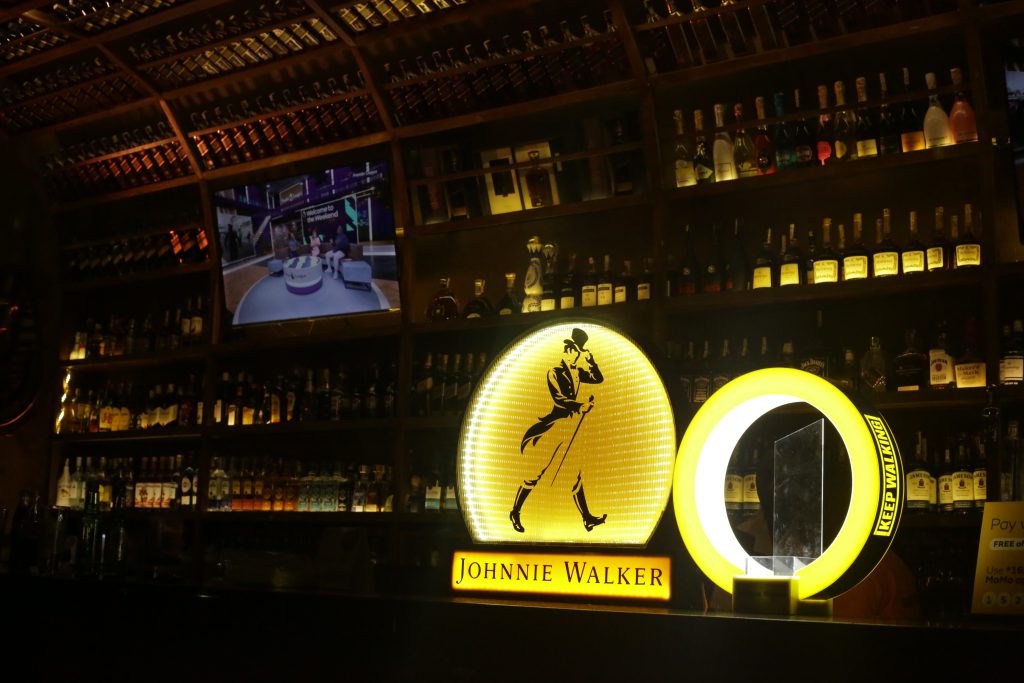 Partygoers were also treated to a bevvy of signature Johnnie Walker cocktails that included Johnnie and Ginger, Johnnie and Lemon as well as Johnnie and Berries.
Speaking about the campaign and experience, Johnnie Walker Brand Manager Christine Kyokunda highlighted that the brand's wish is to ensure that we connect with our consumers in relevant and meaningful ways wherever they feel most comfortable.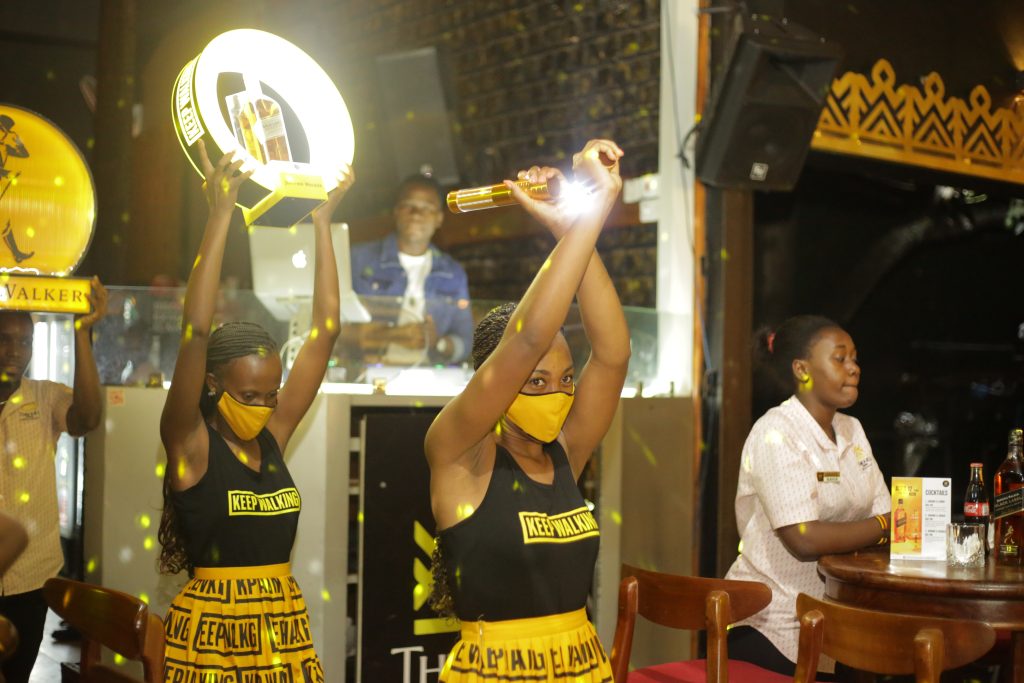 "The idea of the Bottle Turn Up experiences is to make sure that whisky consumers and lovers have more enjoyable ways to consume their favorite drink at their preferred hangout spots. We are making more intentional decisions to bring the holistic Johnnie Walker bottle service experience to our consumers in the spaces they enjoy hanging out," she said.
The experience attracted a blend of different whisky drinkers who have over time developed a love for scotch, a perfect fit for Johnnie Walker that is a perfect blend of Single malt whiskies that have been aged over time to deliver a liquid with big flavour.
The Johnnie Walker Bottle Turn-Up experiences will be happening weekly, from Thursday throughout the weekend at different hangout spots around the country.