Whisky enthusiasts and foodies alike gathered at Salama Springs Saturday evening for a refreshingly tasty journey with The Singleton at the first edition of the Singleton food pairing experiences. This was in partnership with the Chef Versus event hosted by Jasi Kasami the property proprietor.
It was a deliciously exciting affair. Chef Faith and Chef Sam, top chefs from two of Kampala's biggest restaurants, went head-to-head in a mouth-watering culinary face-off over a three-course fine dining experience.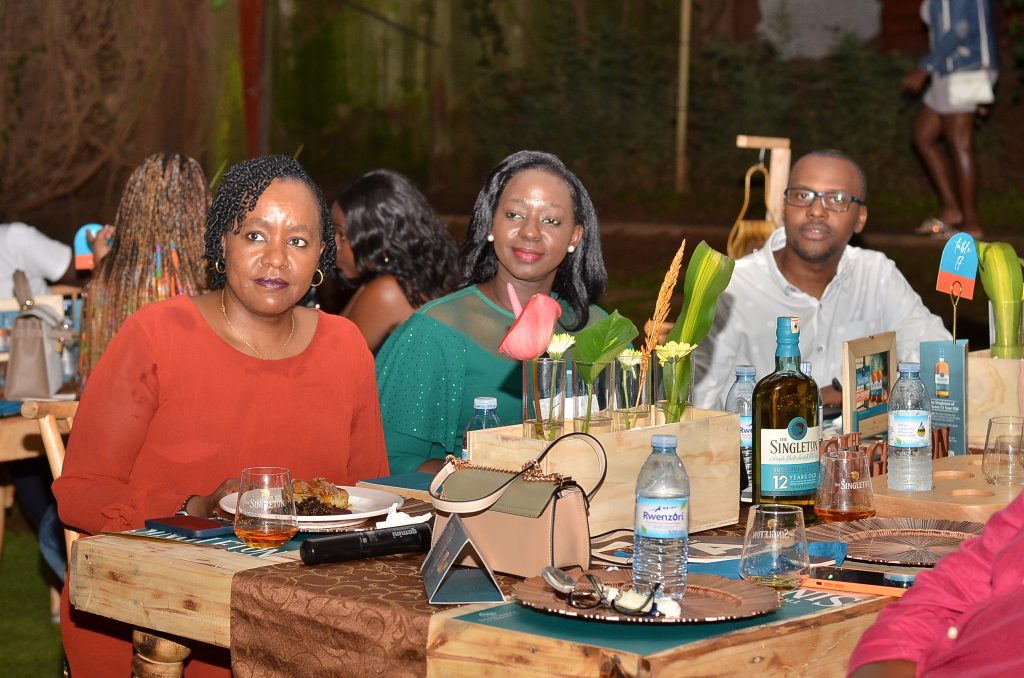 The unique culinary food pairing experience had guests in foodie heaven as all their sensory parts were delightfully awakened. Those with adventurous taste buds had their palettes treated to an illustrious blend of different spices and flavours doubled with a shot of the single malt scotch whisky after each serve.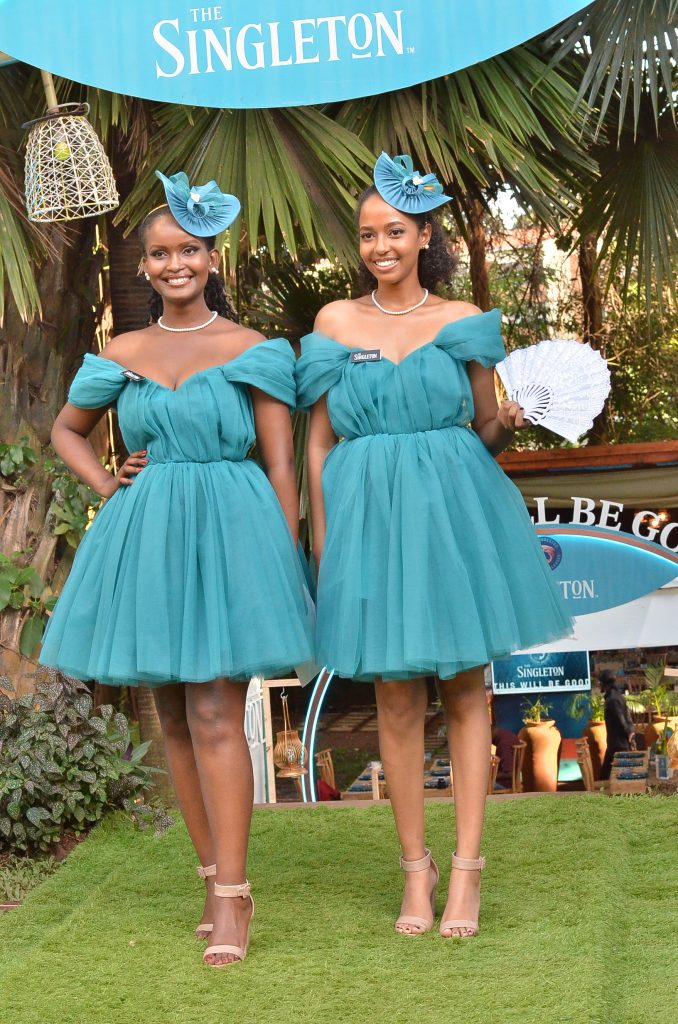 Before guests could sink their teeth into the delicious servings, Reserve Brand Ambassador Marcus Kwikiriza took guests through a detailed learning session on how to savour the rich liquid of the Singleton 12 luscious nectar & Singleton 15 fruity decadence the proper way. He also shared fun facts about scotch whisky.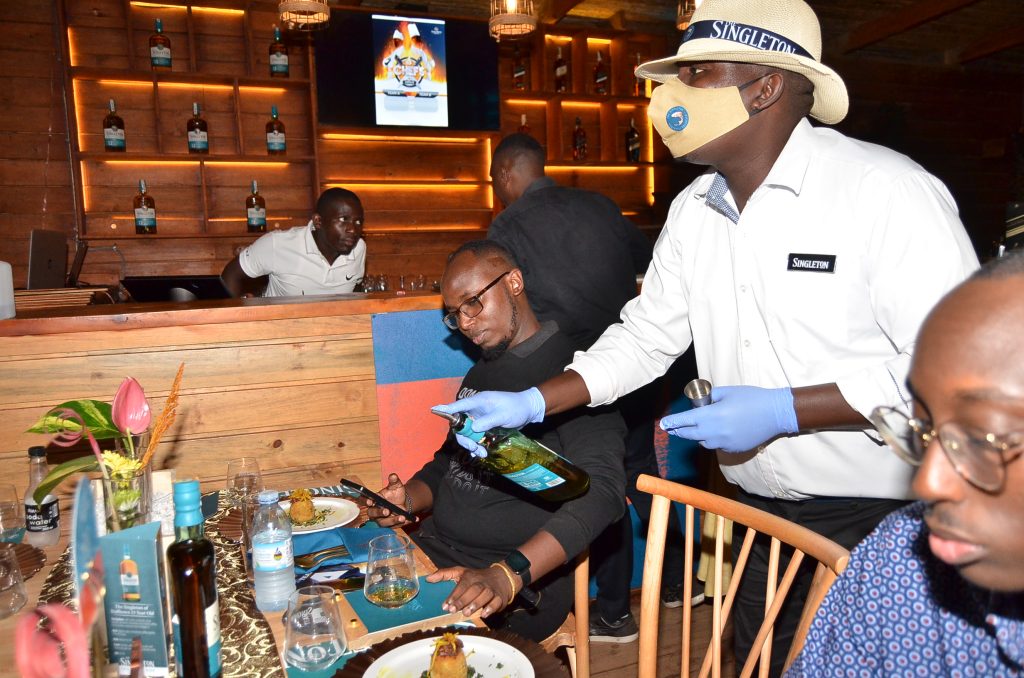 "Good cuisine calls for a great whisky pairing and with The Singleton, you always have the assurance 'This Will Be Good….!' The secret is in that first sip along with a delicious meal and of course, we are glad to have been able to share this experience in a meaningful and unforgettable way with our consumers here tonight," said Christine Kyokunda, Scotch & Reserve Brand Manager.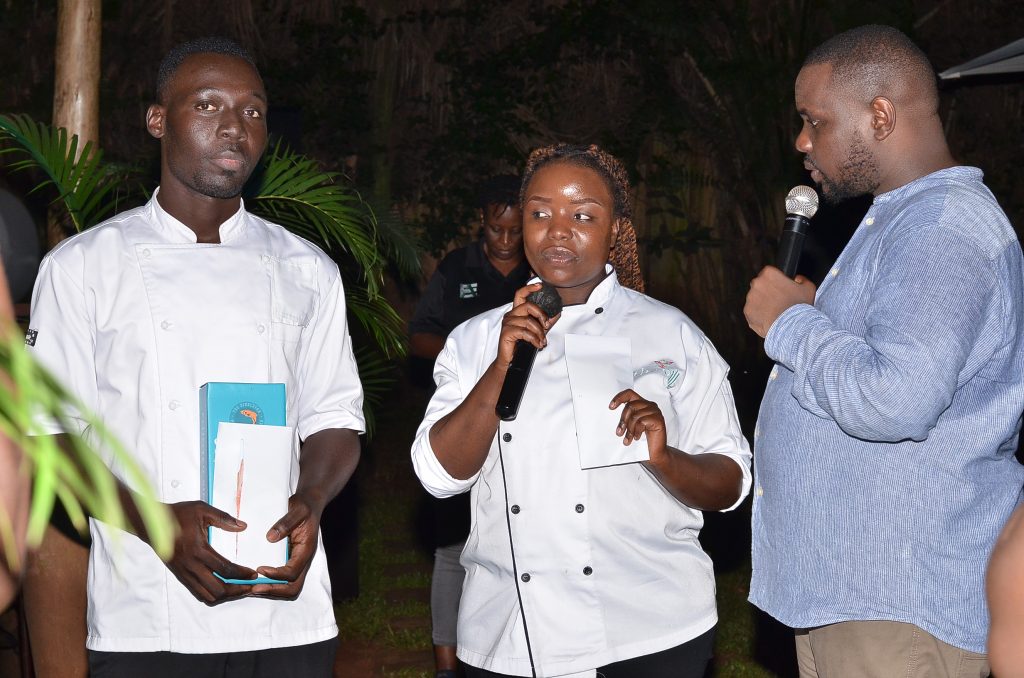 The night came to a satisfactory end with Chef Sam of the Le Chateau kitchen winning the challenge. He was commended for his exotic and creative menu which included cheese croquettes, fermented & pickled root vegetables for starters, dry-aged sirloin steak for the main course and dark chocolate DeLise infused with Singleton whisky ice cream for dessert. The chef walked away with a cash prize and a bottle of The Singleton.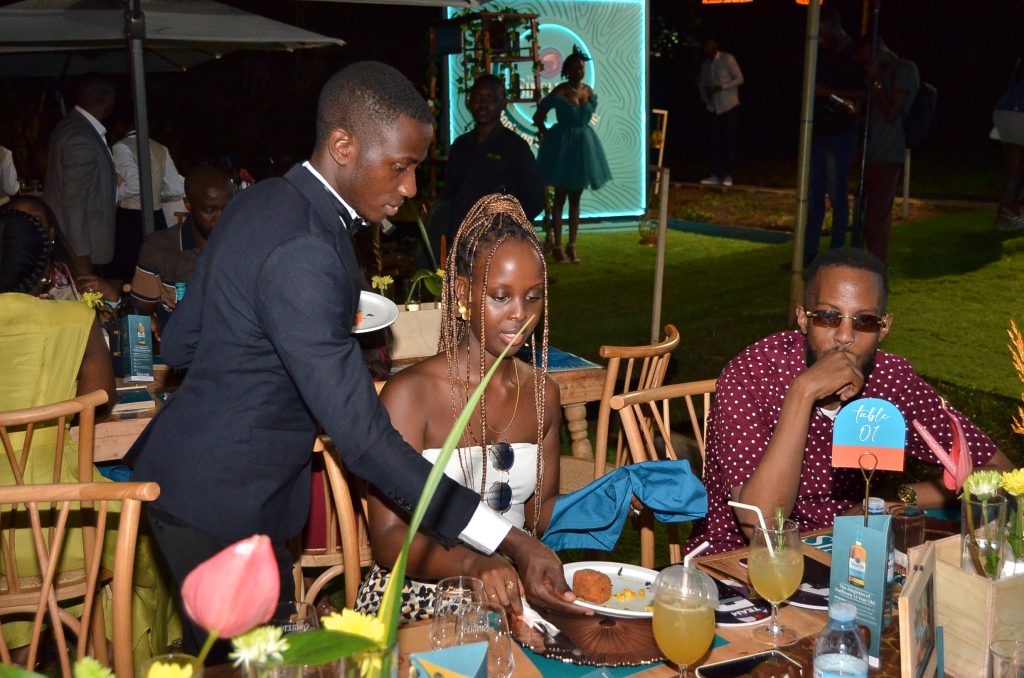 As guests dined, the sweet sounds of Salome Basuuta and her band played through the unique premium experience. The foodies indulged in light-hearted reviews over the different servings with most captivated by the creamy portions in comparison to the spicy plated food.
"I love the fact that it was a mix of fruity and nutty. It melted off my tongue and disappeared smoothly into my throat, my taste buds are delightfully pleased," one guest offered in a critique.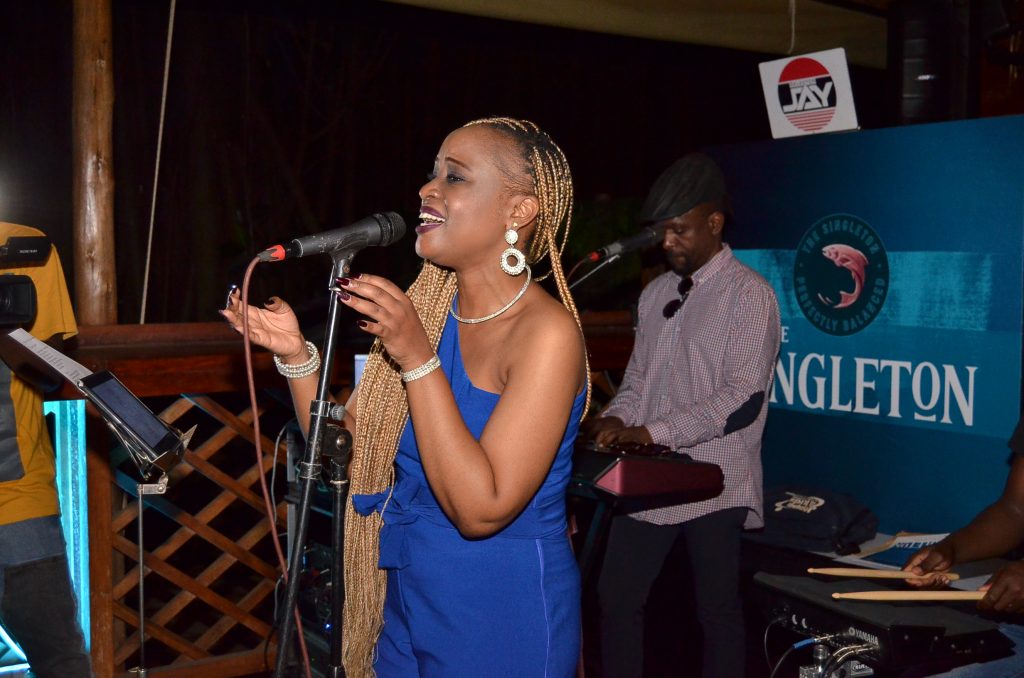 The event was also graced by Uganda Breweries Ltd executive members, led by Managing Director- Andrew Kilonzo, Emmy Hashakimana Marketing and Innovations Director, Eunice Waweru Finance Director, Juliana Kagwa Corporate Relations Director, and Jackie Tahakanizibwa Corporate Relations Manager.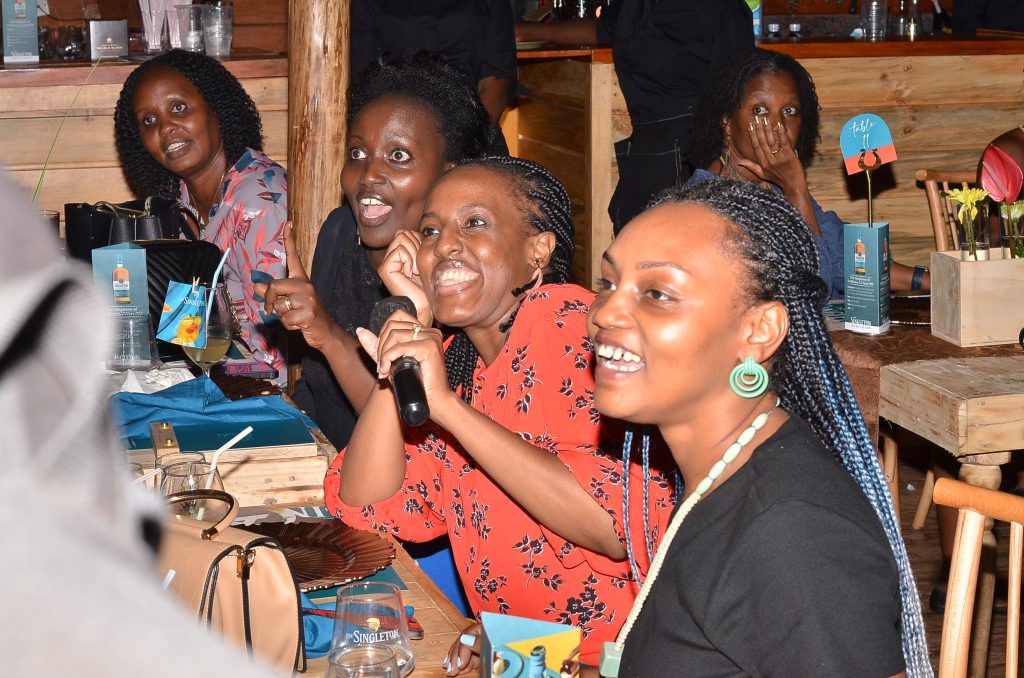 Guests also went home with sizeable potted plants as part of Diageo's Society 2030 Spirit of Progress plan which aims to promote positive drinking, champion inclusion and diversity and pioneer grain-to-glass sustainability.