Former Chief Justice of Uganda, Bart Magunda Katureebe has launched his memoir, titled "My Life: Turbulent Times and Service in the Three Branches of Government". The event took place on Thursday, May 4, at the Kampala Serena Hotel and was attended by esteemed dignitaries.
The book chronicles Katureebe's illustrious career, recounting his life from a goat herdsboy in Bunyaruguru to public service in the three branches of government that saw him rise to head the judicial branch of government as Chief Justice.
There was a reading session of excerpts from the book that had his wife Bernadette reminisce how they met, Makerere University classmate Olara Otunnu recounting the school days and Former Prime Minister Amama Mbabazi on their early days of service during the turbulent times among others.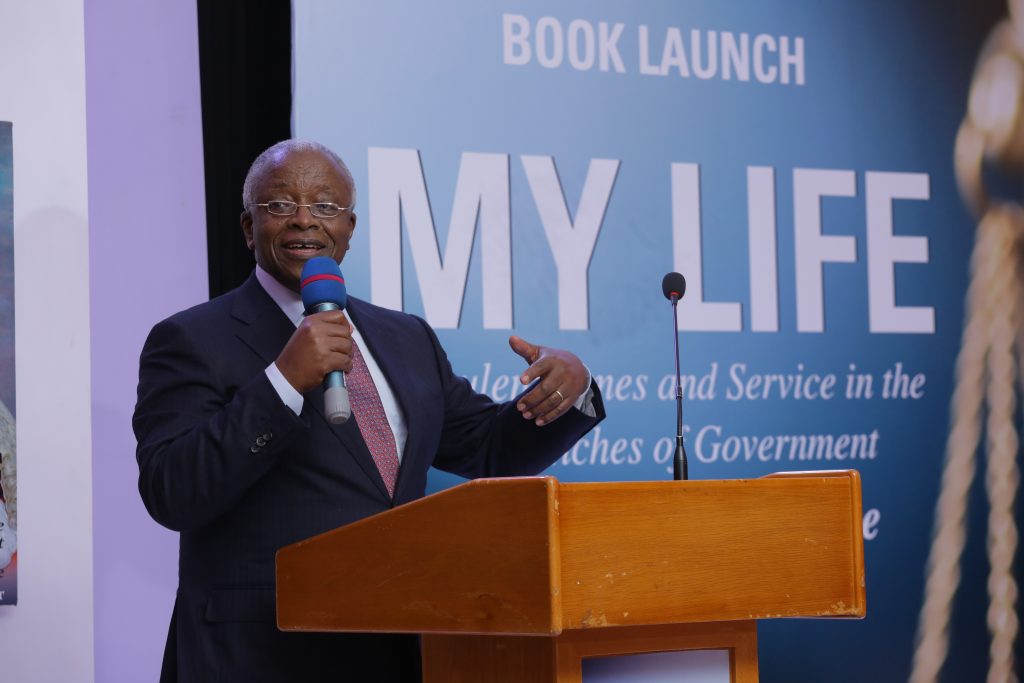 Speakers at the event including Former Vice President Specioza Wandera Kazibwe and Chief Justice Alphonse Owiny-Dollo lauded Katureebe for his dedication and integrity during his time of service to the country.
"He is a man of great humility, but beneath this humility is a persona made of steel. During his time as Attorney General, he was not afraid to stand on the side of the law. In an NRM caucus meeting, chaired by the President, Katureebe advised against a bill that was being pursued and the caucus went ahead because they had the majority. I advised the president to listen to his attorney general to interpret the constitution. The majority had their way, stampeded themselves in Parliament and came up with a law which was struck down by court and they had to go back to square one," Owiny-Dollo said.
"He is driven by his conscience and conviction and I'm glad to have served under him. I'm the first Deputy Chief Justice to rise to the position of Chief Justice in this country. I was his deputy and he mentored me," he added.
The Guest of Honour at the event was Amos Wako, a former Kenyan Attorney General and Senator. Wako who served as Attorney General in Kenya, at the time Katureebe held the same office in Uganda and worked with him on treaties binding the East African Community. He described him as an honourable man. On a private note, he revealed the origin of his friend Katureebe's name.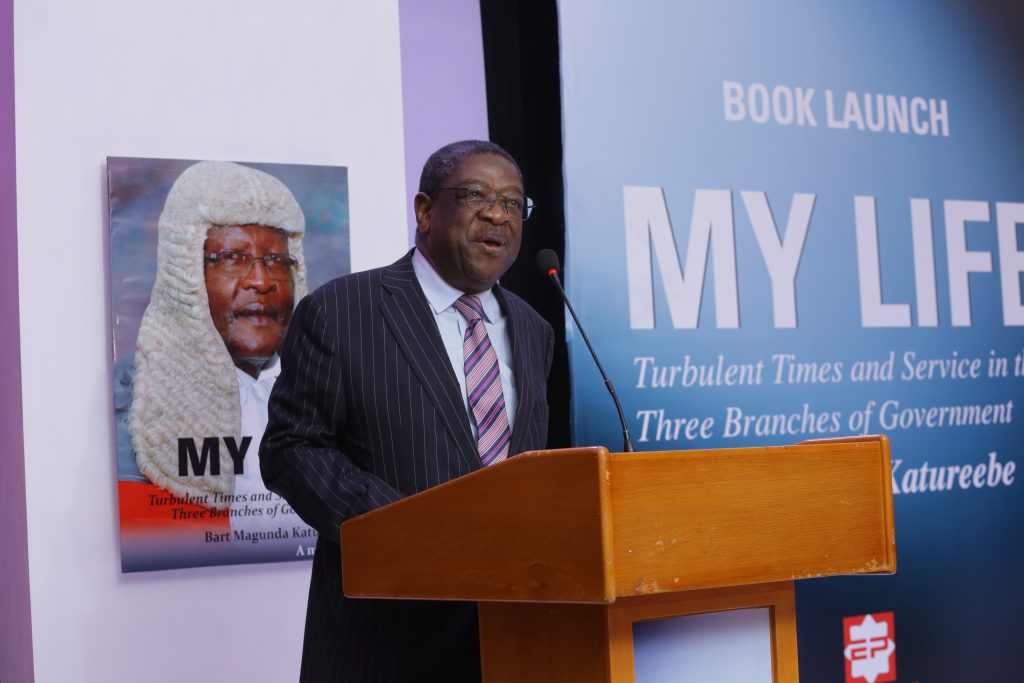 "His parents had lost children before Katureebe was born. The gave him the name Katureebe (Let's see if he will survive). He not only survived as a child but also survived the most difficult and turbulent times in Uganda, which caused his family to split as he went to exile in Kenya. He first settled in Busia, where I served as senator for 10 years," Wako said.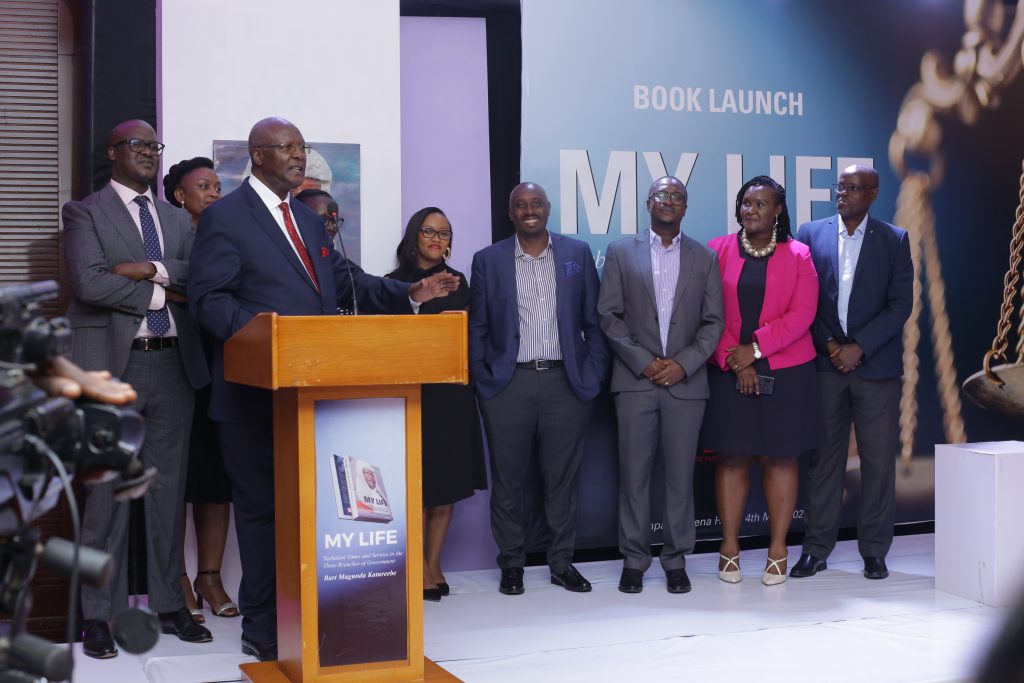 During his speech, Katureebe emphasised the importance of transparency and accountability, as well as the need for collaboration between different branches of government.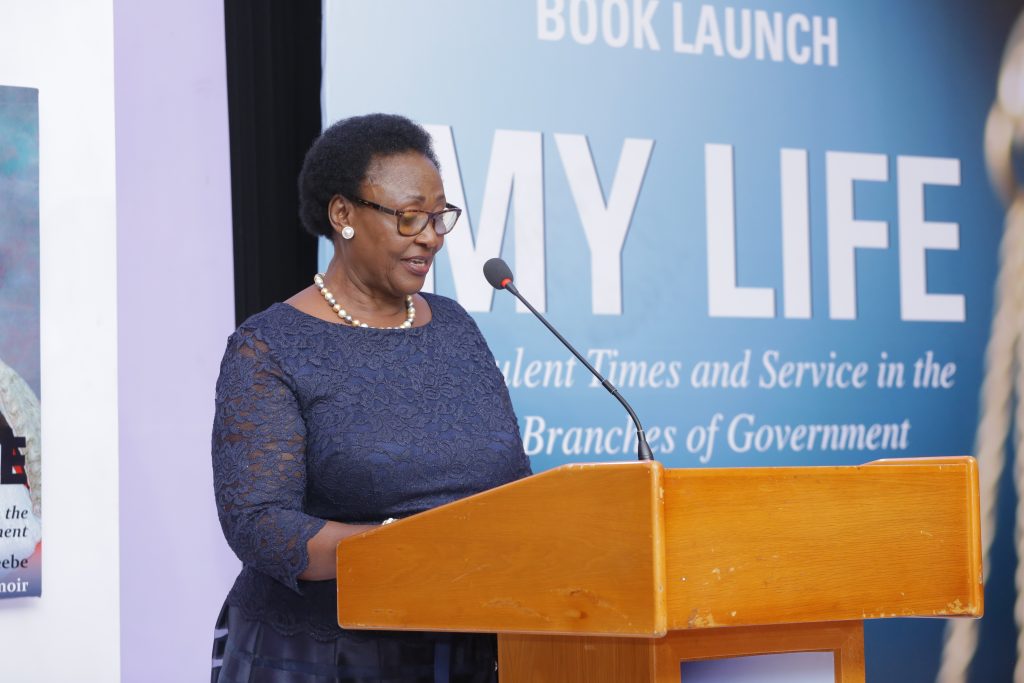 Katureebe writes about his Bunyaruguru roots and how at one time they were a minority within the Ankole ethnic group.
"When I was getting married to my wife Bernadette, some of her uncles were wondering why she got a man from Bunyaruguru! When I write about these experiences, I want people to understand what those who come from these minority groups have gone through, but also, it is important for my children, grandchildren and others to know the history behind these turbulent moments. I hope those who read this book see that," he shared.
"The book is only a microcosm of what has gone right and wrong along the way. It is not all gloom and I hope reading it gives you the entertainment value that I believe is within," he added.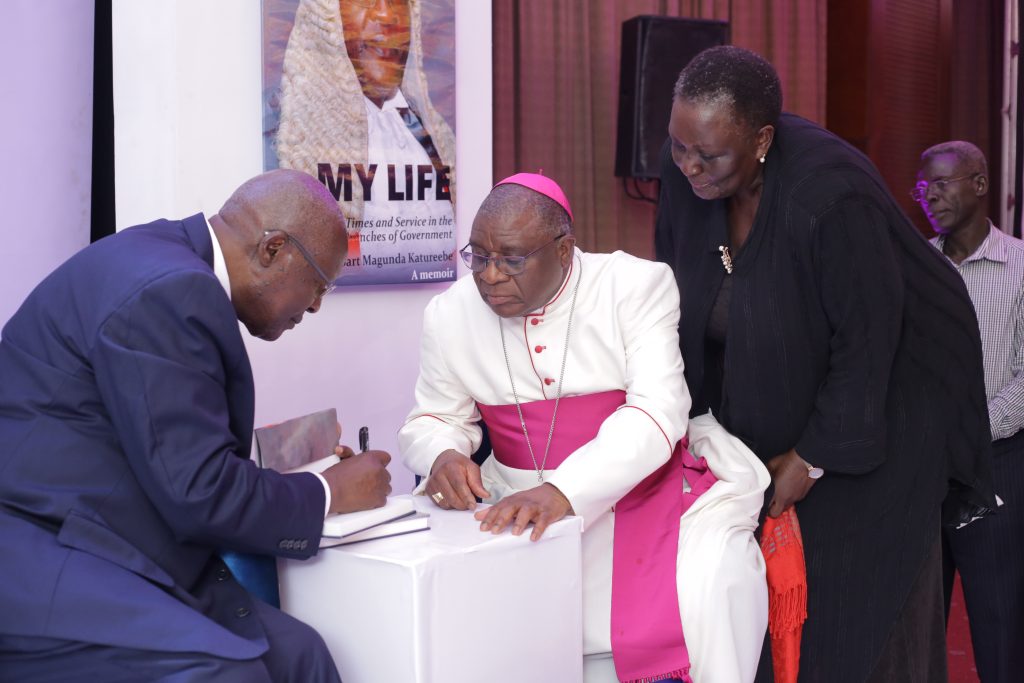 Guests at the event had the opportunity to have the author autograph the book for them. It is published by Elite Publishers and is now available in major bookshops in the country.