Legendary American Rhythm and Blues (R&B) music group Boyz II Men is set to perform in Uganda during the second leg of their debut Africa tour, which will also see them make stops in Kenya and South Africa.
The trio, widely considered one of the most iconic R&B groups in music history, was on Friday announced as the headliners of the "MTN YETU FESTIVAL" by Capital FM. The event will take place on Sunday, 11th June 2023 at Kololo Ceremonial Ground in Kampala.
The legendary group has redefined popular music and continues to create timeless hits that appeal to fans across all generations. The band has penned and performed some of the most celebrated and best-known classics of the past two decades.
The group's four Grammy Awards are just the tip of the iceberg. throughout their 25-year career, Boyz II Men have won an incredible nine American Music Awards, nine Soul Train Awards, three Billboard Awards, and the 2011 MOBO Award for Outstanding Contribution to Music, a star on the Hollywood Walk of Fame, as well as a Casino Entertainment Award for their acclaimed residency at the Mirage Resort and Casino in Las Vegas, which has been ongoing since 2013.
The group's mega hits include "End Of The Road", I'll Make Love To You", "One Sweet Day", "Its So Hard To Say Goodbye To Yesterday", "Motownphilly" and "On Bended Knees". We expect Uganda to witness the greatest music show this year.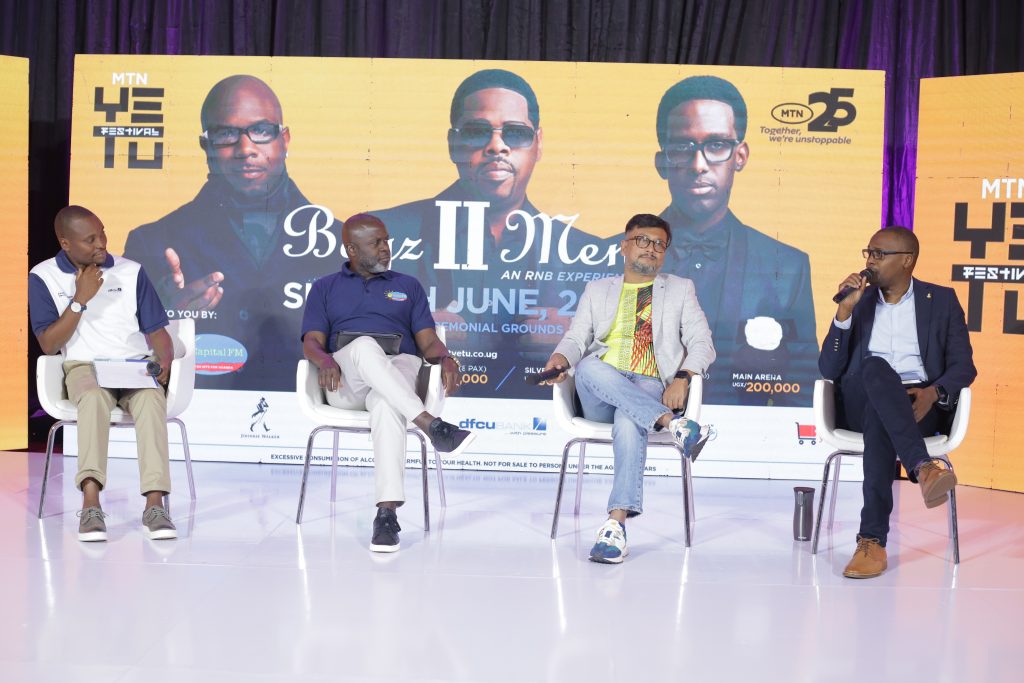 "The journey of Capital FM in Uganda since 1994 has been one of great music, great entertainment and great events and so bringing Boyz II Men to Uganda is a sign of our commitment to continue on that journey, for our listeners, advertisers and partners," said Peter Mungoma, CEO Capital Radio.
Uganda Breweries Limited's Johnnie Walker brand is on board and ready to offer a premium experience.
"True to our purpose-Celebrating Life, Everyday, Everywhere-we are proud to join Capital Radio, MTN Uganda and DFCU in this musical celebration of life," said UBL's Marketing & Innovation Director, Emmy Hashakimana.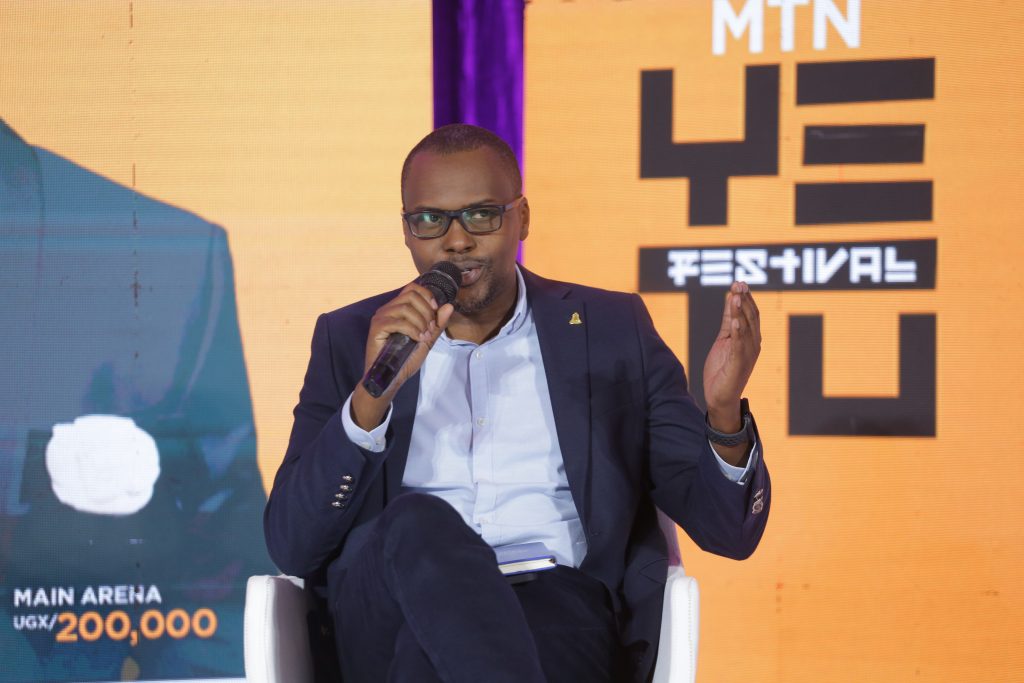 He added, "Boyz2Men is a blend of talented individuals that have developed their craft over time….. a perfect fit for Johnnie Walker that is the perfect blend of single malt Scotch Whiskies that have been aged over time to deliver a liquid with big flavor just like the beautiful music we are looking forward to enjoying with you. We shall also have a Tusker Lite experience at the event."
MTN is proud to be the headline sponsor for the show to celebrate 25 years of providing world-class telecommunication services to over 17 million people in Uganda.
"We are proud to be the headline sponsor for this concert, and we are thrilled to have such strong-tiered sponsors in DFCU Bank and Uganda Breweries. It's only by working together that we can achieve great things, and this partnership is a testament to that." Somdev Sen the MTN Uganda Chief Marketing Officer said.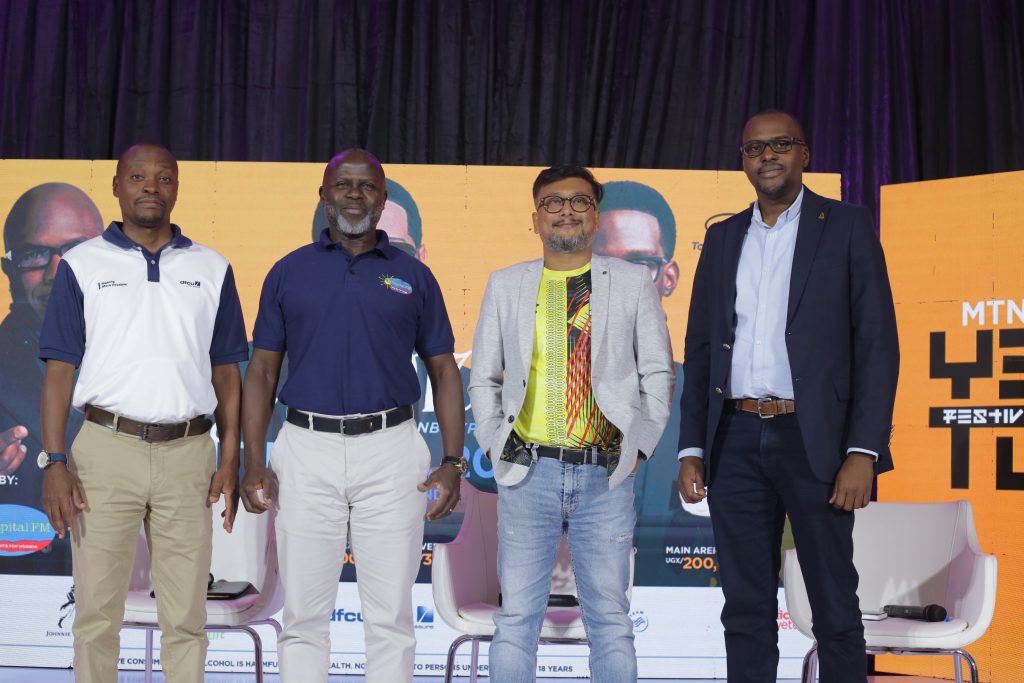 Charles M . Mudiwa, DFCU Bank's Chief Executive Officer noted that the Bank is thrilled to be a key partner of a festival with deep relevance to Uganda's long-standing love of music.
"Historically and presently, music has played a key role in the way that Ugandans pass on traditions and navigate life's occurrences.
Music is more than entertainment; it creates shared bonds because it has the ability to bring people together. As an organisation whose goal is to Make More Possible for the communities in which we do business, we believe that through this festival we will; connect with multiple audiences, engage with our customers in a unique, unforgettable setting and importantly, be a part of the making of a notable event," he said.
Tickets will officially go on sale next week on Tuesday, May 9. Main Area tickets go for Shs200,000, silver tickets will cost Shs300,000 and gold tickets go for Shs5 million.