After a long year of positively impacting the community, Rotarians from across Uganda and Tanzania gathered in Mbarara city on Thursday, April 27 for the 98th Rotary District Conference, a three-day event packed with insightful sessions, keynote speakers, fun and engaging activities.
As the conference came to a close, the Rotarians were treated to a black-tie Johnnie Walker Governors Banquet Dinner, headlined by songbird Irene Ntale, the talented Azawi and the Double Black Band.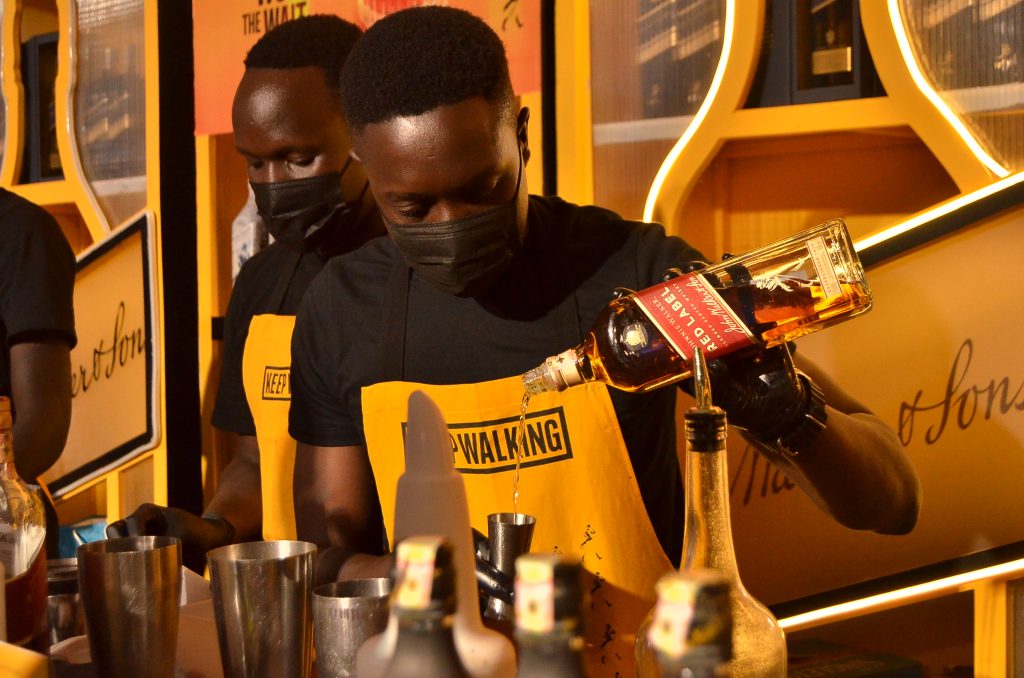 The Governors Banquet Dinner marked the end of the conference and was an opportunity for guests to enjoy an evening of fine dining, networking and entertainment.
Set in a venue decorated with floral arrangements and ambient lighting in the Rotary colours of blue and gold, the Rotarians, community leaders, and other guests added sufficient glam to the dinner by dressing the part.
After a couple of insightful speeches, the guests were treated to a sumptuous meal featuring traditional Ugandan cuisine, prepared by some of the region's top chefs.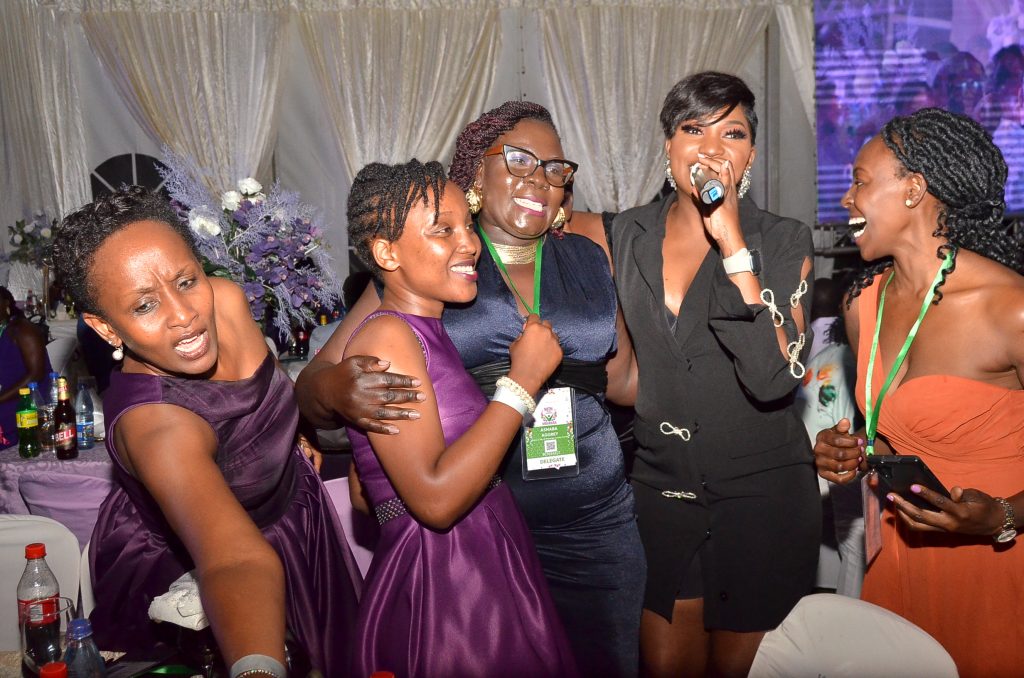 The dinner was accompanied by a selection of the signature Johnnie Walker cocktails and a thrilling performance from Irene Ntale. Despite performing during dinner, the Rotarians couldn't resist dancing to the songbird's hit songs like Go Down, Stamina Daddy and Sembera.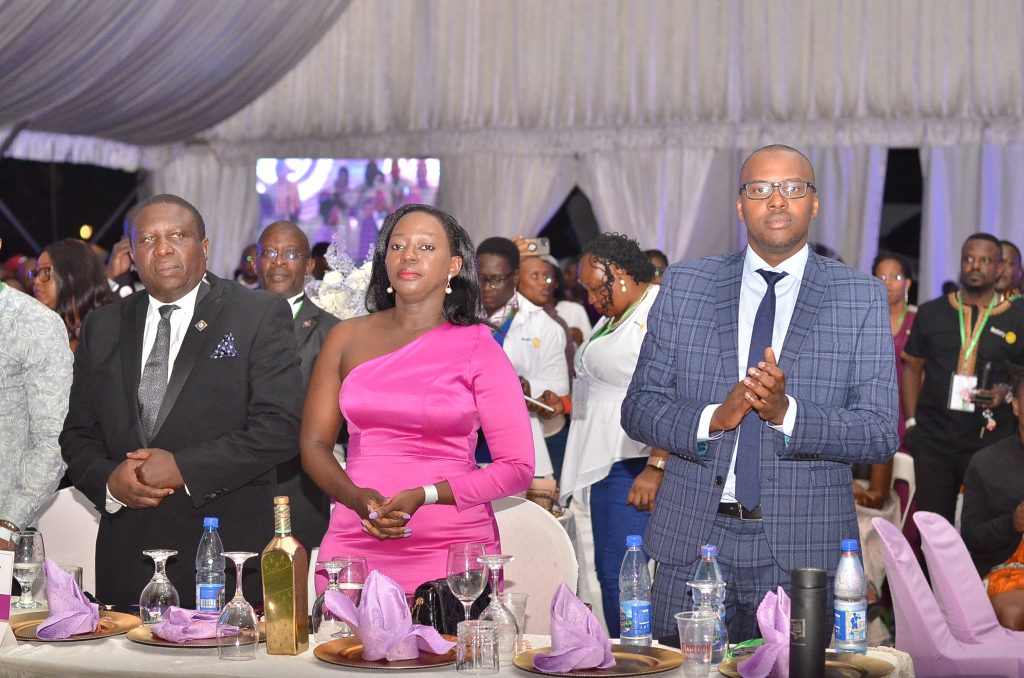 Mealtime soon gave way to party time as the lights dimmed and the crowd erupted in applause when Azawi and the Black Double Band took to the stage. Wearing a stunning pink suit, Azawi was greeted by an entire room up on its feet the moment she started singing; her soulful renditions of hit songs captivating the audience.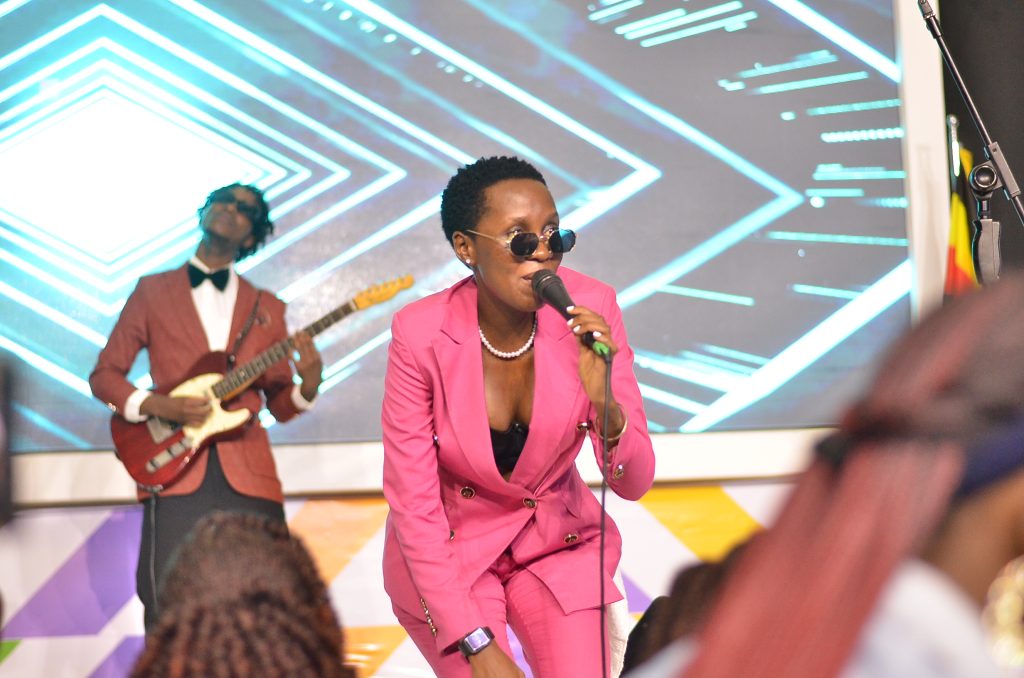 It was a show-stopping performance which included a catalogue of songs like Lo Fit, Crazy For You, Ache For You. Not a single reveller could resist the invitation to sing along, with the Rotarians dancing the night away at the Johnnie Walker Tent.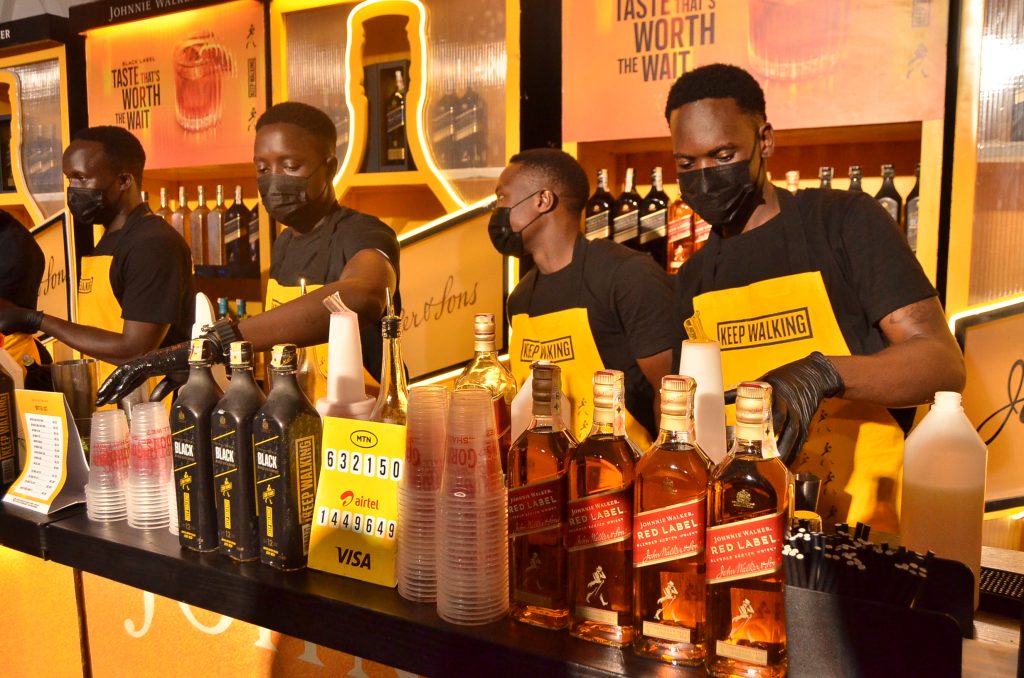 The Reserve Brand Ambassador, Agaba Tumusiime expressed Johnnie Walker's pride in being a part of the event.
"We promised a premium experience and we delivered. I want to believe that we created a lasting impression to the thousands of Rotarians that showed up for the Rotary District Conference today," Agaba said.
The Rotarians enjoyed a discount on a range of Johnnie Walker whisky variants, including the iconic Johnnie Walker Black Label, the smooth and rich Johnnie Walker Gold Label Reserve, and the luxurious Johnnie Walker Blue Label at the House of Friendships.
The conference themed "Celebrating Communities", was an opportunity for Rotarians to celebrate past achievements, learn about what is happening in the two districts as well as meet other Rotarians in the area.
The meeting was also an opportunity to engage with leaders from various parts of the country, showcase projects, spend time with friends and expand networks.